Accenture: providing expert supply chain consulting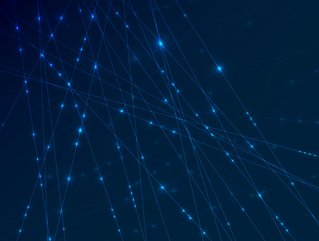 The global professional services firm, Accenture,
The global professional services firm, Accenture, works with clients to deliver innovative supply chain strategies that enables profitable growth.
Accenture operates across a diverse range of industries to provide innovative supply chain strategies that allows its clients to achieve significant profitable growth through new and existing markets and flexing its strategy, digital, technology and operations capabilities. As a Fortune 500 company, Accenture has a multi-billion-dollar supply chain and has significant purchasing power that drives positive change on a global scale. As the world shifts to become more technological, companies now rely on a greater supply network rather than a supply chain.
With a drive to help clients accomplish high performance through supply chain mastery, Accenture Strategy combines global industry experience and skills in supply chain strategy to enable organisations to transform their supply chain capabilities. Accenture works with its clients to introduce innovative solutions that align its operating models to support business strategies, optimise global operations and accelerate the skills and capabilities of the supply chain workforce.
Accenture also values its sustainability initiatives and is well-placed to enable organisations to utilise sustainability as a lens to create value in a digitally disrupted world which drives innovation and growth. Speaking to Supply Chain Digital in the latest edition of the magazine, Kai Nowosel, Chief Procurement Officer of Accenture, said: "With a multi-billion-dollar supply chain, Accenture has the purchasing power to drive positive change on a global scale, creating a more economically inclusive world and helping to shape the future of procurement. Our ambition is to shift the culture of buying both inside and outside Accenture, while generating long-term value for our clients, suppliers and communities. By improving the efficiency of our operations, harnessing the innovative spirit of our people and developing new sustainability solutions, we aim to accelerate the global shift to a low-carbon economy and to lessen the effects of climate change."
SEE ALSO:
Helping organisations to achieve business and societal value through sustainability, Accenture focuses on improving value creation from sustainability solutions in key areas, such as:
Circular economy and resource effectiveness

Trust, transparency and traceability

Digital trust and responsibility

Sustainable value
"Accenture is using the power of new technologies such as AI, blockchain and extended reality to address a variety of complex societal challenges in areas including health, human rights, inclusion and environmental sustainability," added Nowosel. "We believe through these technologies we can create solutions that make a positive, lasting impact for people and communities in ways that were not previously possible. We are going beyond responsible buying."
Through its services, Accenture brings together strategy, operating model, process and technology enablement:
Supply Chain Vision and Strategy – the design and implementation of the corporate vision into supply chain strategies in order to achieve high performance in traditional supply chains and service operations.

Supply Chain Operating Model – architecting a blueprint that ties closely to the supply chain vision and strategy for efficient supply chain processes and execution.

Supply Chain Value Transformation and Optimization – unlocking value in supply chain processes and service operations through a transformation journey to recognise the critical path to achieving value.

Control Tower Design and Value Realization – modelling a control tower which Accenture understands is vital to be successful in the new volatile environment.

Digital Supply Chain – introducing opportunities of digital disruption and helping clients transform linear supply chains into digital supply networks.
For more information on all topics for Procurement, Supply Chain & Logistics - please take a look at the latest edition of Supply Chain Digital magazine.