IT service provider adesso launches UK subsidiary company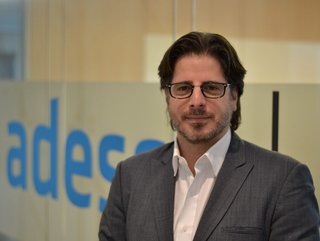 Libero Raspa, Director of adesso UK. Picture: adesso
Libero Raspa has been appointed as Director of adesso's new UK subsidiary, meaning the IT heavyweight now has a presence in 14 different European countries
IT service provider adesso has continued its expansion across Europe by launching a UK subsidiary.
The German giant is establishing a branch in London to become the home of adesso UK Limited, giving it a presence in a 14th European country.
It takes adesso another step closer towards its goal of being a leading IT service provider in the region.
Libero Raspa has been appointed to head up the UK division.
adesso UK to focus on near-shore and offshore services
The new subsidiary will initially focus on supplying companies in the UK with attractive near-shore and offshore offerings from the adesso Group's global supply network.
adesso's SmartShore model, created specifically for near-shore and offshore services, offers software development for IT projects by bringing together specialist teams from various national subsidiaries.
They are made up of IT professionals from Romania, Bulgaria, Turkey, Spain and India, among others, at SmartShore offices operated by the adesso Group.
In the UK, adesso will work with companies to carry out near-shoring and offshoring software development projects in a bid to counter the shortage of IT professionals, offer cost advantages and drive the adoption of new and digital technologies.
Expansion to the UK marks an important milestone in the company's ongoing internationalisation, as Dirk Pothen, member of the adesso SE Executive Board and Head of Internationalisation at the adesso Group, explained.
"The UK is an important market for us," he said. "When it comes to shoring, the UK is very advanced, with the openness that goes with that. Just think of the traditional software offshoring in India alone.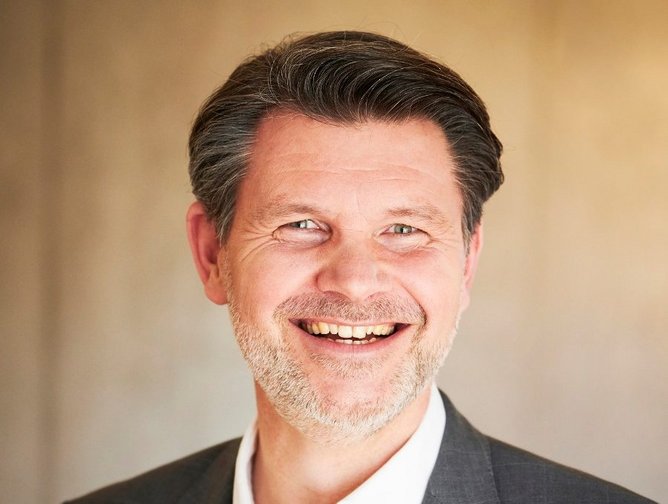 Dirk Pothen, Head of Internationalisation at the adesso Group. Picture: adesso
"That makes the UK a highly interesting market for adesso and its strategic positioning as a near-shoring and offshoring partner.
"The benefit is that we offer high-quality software at competitive prices – developed using an agile approach at our SmartShore delivery centre, which is staffed by an international team. This allows us to cushion the acute shortage of IT professionals in the UK and serve the demand for digitalisation."
Raspa takes the reins at adesso UK
Libero Raspa, who will serve as Director of adesso UK, brings a wealth of knowledge to the firm having been appointed last month.
He previously held the position of Head of Europe Sales Strategy & Operations at agoda, an online tech company that forms part of Booking Holdings, taking responsibility for managing markets across Europe.
Raspa also worked as a Delivery Manager at IBM.
"At adesso, we offer highly professional and experienced teams that can carry out challenging, distributed shoring projects," added Raspa. "Thanks to the SmartShore model, we are able to implement extensive digitalisation projects using an agile methodology.
"Our recipes for success are the high professionalism of our IT experts, their experience working with remote delivery, our low staff turnover and the guaranteed sustainability of the project work at our SmartShore locations."