AI in the telecommunications industry - a Q&A with Infosys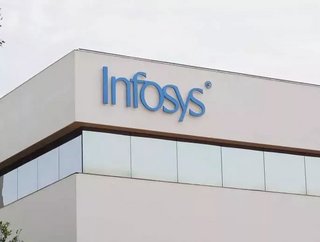 Telecommunications firms are ramping up their investments into AI, deploying the technology faster than the public, entertainment, and even financial se...
Telecommunications firms are ramping up their investments into AI, deploying the technology faster than the public, entertainment, and even financial sectors.
With the telcos adopting AI at an alarming rate, we speak to Avi Kulshrestha, Industry Head of CME Europe & OEM Global at Infosys about the potential of AI within the industry.
Here, Avi offers exclusive insight into how the telecommunications industry has transformed, and will continue to transform, as a result of the advancements in AI, automation, and other key technologies.
1) How has the IT landscape changed in the 20 years since you first started working within telecommunications?
The way we communicate has profoundly evolved over the last two decades, so naturally the IT landscape is continually adapting to fit ever-changing market needs. Only 30 years ago in India, for example, it used to take years to get a land line phone connection, but now telecommunications providers are adding a million mobile subscribers every month. This is an unstoppable change and it is happening everywhere.
Connectivity is rapidly changing our habits that is leading to a faster change in the IT Landscape. It is visible in the way we buy things – be it digital commerce, omni-channel retailing, or digital payments; the way we consume things – be it as a service model, on-demand, digital advertising, consumption on multiple devices and cloud; and even the way we interact with each other socially involving dependence on the social media and use of virtual reality.
Due to faster networks and cheaper chip and sensor technology, the way we interact with machines has changed in the last 20 years – now, everything is increasingly interconnected.
Finally, the way we use the data has changed dramatically. Big data fuelled by in-memory computing has led to rethinking of current data architecture and monetisation models.  This has resulted in mounting pressure on the global telco marketplace to deliver on customer expectations without necessarily increasing inbound revenue. Subsequently, recent years have seen the telecommunications industry begin to flirt with AI-led transformation to improve business operations, restructure and meet increasing customer demands.  In fact, a report by Infosys found that telecommunications is the industry experiencing the greatest disruption as a result of AI-based technologies.
2) I see that you've previously worked for Amdocs and are a member of the Communications Industry Council. How beneficial has it been to have held a variety of roles in the industry?
I have been associated with the industry for nearly 24 years. I began my career as a mobile operator, and since then I have worked with telco specific products suppliers, as well as consulting and systems integrators. I have seen many phases of the Industry, from the copper only era to its transition into the 21st century and beyond.
Being on the Advisory Board of a forum that has established itself in setting up the common standards for collaboration and co-innovations has allowed me to reflect on the future of the industry with some of the most talented visionaries.
See also:
3) Has the telecommunications industry addressed the digital skills gap more readily than other sectors?
There's certainly been an industry-wide push to educate and train employees on how to adapt to, and work with, developing technologies. Many telcos are retraining their workforce into new ways of working like Design Thinking, Squads and Tribes approach of product development. However, the gap for new skills is so big that some telcos have also acquired or invested in startups to fill some of the gaps in the field of machine learning, digital studio, and security capabilities.
Recently, the demand for experts in machine learning, robotics, big data and AI is up 50%. An Infosys study highlights that 67% of telco and communication service providers have a difficult time finding qualified staff to lead integration of AI technologies, so there is still a long road ahead when it comes to closing the skills gap in the industry.
4) What has driven the acceleration of innovation throughout telecoms?
Today's digitally-driven world means that telcos are now operating in an era of the constantly connected consumer. From smartphones to smart cars, the rise of the internet of things (IoT) has proliferated the number of devices connected to communications networks.
In conjunction with this expanding space, there is a widespread need to simplify processes while reducing the costs of running large infrastructure. To help meet demand and drive efficiency, providers are starting to scale with the help of innovative technologies including automation and AI.
5) What key benefits are telcos already seeing by readily adopting artificial intelligence?
By adopting AI, telcos can improve efficiency in network performance monitoring, predictive performance and configurations of data routing. While an Infosys study found more than half of senior telecoms decision makers agreed that the return on investment from AI has not yet been demonstrated, it's understood that AI has enormous potential to enhance the underlying economics of specific business processes.
In a nutshell, AI drives higher productivity, makes workflows more efficient, reduces costs, enhances quality, speeds up the supply chain and transforms back-office operations. Hence, AI enables telcos to restructure business models to drive efficiency and, in turn, revenue.
6) Is the potential of AI relatively untapped at this point?
Recent Infosys research found that only 17% of telecom and communications companies have deployed AI technology of any significance, which means there is a long road ahead for the industry as a whole. But, we're already seeing enterprises creating smaller divisions with the sole purpose of focusing on innovative technologies, and this level of concentrated effort demonstrates movements in the right direction to unlocking the opportunities afforded through AI.
To truly capture AI's potential, companies need to initiate change from the core, transforming the workforce's way of thinking and engaging with technology, rather than simply flirting with the idea. Some companies have even started to provide models for these new ways of working, such as Spotify.
7) What can other industries learn from telecommunications companies' willingness to adopt and incorporate AI?
The telco industry is certainly leading the way towards improving workforce functionality and customer engagement through new technologies and methodologies. By integrating CRM systems with customer data and automation, telcos are enabling the intersection between data and AI to ease previously complex operations and communications.
Take Vodafone, for example, which launched an AI-based assistant called TOBi. The chatbot provides faster customer services and handles a range of user queries. Alternatively, look at Orange, the French mobile telco. It announced that its new products will include an AI-powered virtual assistant called Djingo, aimed at improving the user experience for services such as TV and online banking.
Elsewhere, US communications giant AT&T is experimenting with AI as a 'key enabler' of next-gen wireless technology. It is among the first carriers to embrace this and expects that 75% of its network will be virtualised by 2020.
8) Can you predict how AI will transform the industry within the next decade?
The relentless pace of consumer connectivity is passing beyond the point where human or manual control can process the required activities to keep the business running, let alone provide innovation and enhance customer engagements. As a result, AI will be widely adopted by telcos over the next decade to keep pace with these demands.
We'll see telcos further invest in re-architecting their IT systems and re-engineering their business processes to allow efficiency and innovation to coexist and thrive. Telcos will continue to turn towards AI as they strive for better operations and customer engagement – a trend we're already witnessing amongst key players such as Vodafone and TUENTI, both of which are initiating new products and brands for digital customer interactions.
9) Will complexity or incompatibility concerns surrounding AI restrain the growth of the market?
I do not think so. Complexities will be overcome when there are clear use cases to apply artificial intelligence and machine learning. At the social level, the reskilling ecosystem led with learnability at the centre of our social fabric will alleviate any concerns around AI. At the technical level, as it happens with any new technology or system, it will appear to be an uncontrolled and chaotic progress in the beginning. However, eventually the standards will emerge that will allow collaboration and enhancement.