Can the Samsung Galaxy S9 DeX Pad transform workforce mobility?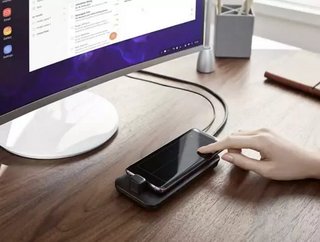 Samsung has used Mobile World Congress 2018 to unveilthe latest iteration of its Galaxy series of devices, the S9 and S9+, and with it an update tolast...
Samsung has used Mobile World Congress 2018 to unveil the latest iteration of its Galaxy series of devices, the S9 and S9+, and with it an update to last year's DeX docking solution. It's a device that aims to turn your phone into a desktop PC.
But where the DeX largely failed to reach take-off velocity, is the new DeX Pad the answer?
Samsung is aiming the DeX platform squarely at enterprise and business users. It's there it thinks it will find the momentum to move towards a future where one computing device - a phone - is enough for all consumers.
Samsung isn't the only one working towards this particular dream. Palm attempted it years ago, long before the idea was really feasible. Microsoft also took a shot with its hibernating Continuum platform. Google hasn't tried anything, and nor has Apple (aside from one tantalising patent application).
While it's easy enough to hook any phone to a screen, and forthcoming third party accessories like DoBox for iOS devices or Sentio (formerly Andronium) for Android could take a step towards it for the truly committed, it remains an emerging niche that Samsung seems set on conquering.
So what will make the second-generation DeX worth considering for IT managers eager to encourage enhanced workforce mobility while finding savings over warehouses of laptops?
Hardware

First, the company makes the case for the phones themselves. Aside from consumer-friendly improvements like cameras and emojis, Samsung's S9/S9+ combo sports a touted 25% boost in performance with the new Qualcomm Snapdragon 845 CPU, or Samsung Exynos 9810, depending on where you live. It will also support Gigabit LTE for speedy connectivity, once networks start to roll it out.
A top-spec Galaxy S9 will also come with a whopping 256GB of internal storage, more than the S8's measly 64GB, and be expandable to 400GB.
The DeX Pad dock itself sports two USB 2.0 ports, one USB C, ethernet and HDMI to connect it to screens, peripherals and the network. That's more ports than many laptops. It now lays flat on the desktop, unlike its predecessor, which allows the screen to double up as a touch pad or soft keyboard if a mouse and keyboard can't be found.
It passes through a much improved picture resolution, too, up from 1080p to 3560 x 1440.
Software and Services
"Users and companies love DeX, so we've made it even better. We've created a new Samsung DeX Pad with Knox integration to create a seamless experience for IT managers," Eui Suk Chung, Samsung's head of software and AI, told an audience at Mobile World Congress.
"Companies need to handle data with great care and responsibility. That's why, from our software APIs all the way down to our chipsets, security is integrated throughout our devices."
Chung made special mention of the fact Samsung Knox - its pre-installed enterprise mobile security solution - has "more government security approvals than any other platform". Batches of DeX pads can be set up with standardised appearance, security settings, and corporate apps by IT administrators using Knox Configure.
A failing of the first edition DeX was a paucity of apps optimised to use it. Unoptimised apps still run, but do so in a fixed window in the same way they do on a phone. It's something Samsung is seeking to address this time round. 
A great many more optimised apps will be available at launch this time, and it hopes the relative simplicity of optimising existing apps via the DeX SDK will encourage more to come on stream quickly. Samsung has partnered with VMWare to optimise the company's Workspace One enterprise mobility management platform, allowing for applications virtualised in the cloud. Likewise Citrix Secure Mail has been optimised for DeX, and Microsoft Office will be available out of the box.
Given that the first-gen DeX cost around $150, the cost of a DeX Pad is expected to be roughly the same. At that price, assuming the experience matches up to the promise, it's possible Samsung could be about to take another step towards its converged-computing dream.
It sees DeX as a "workforce transformation tool" and it's initial target markets are healthcare, retail, emergency services, hospitality and, naturally, your everyday business traveller.
While Apple's iOS reportedly currently accounts for over 80% of the enterprise market, it provides all the screens separately and at some cost. Samsung's betting DeX can start to change all that.