Catch world class technology speakers at BMG live event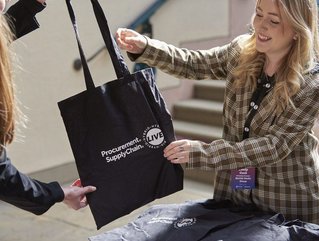 Procurement & Supply Chain is LIVE from London's Tobacco Dock. Stream virtually right now to hear some of technology's biggest voices within procurement
Catch globally renowned technology speakers at Procurement & Supply Chain LIVE, which concludes today! Join the action on virtual events platform Brella, wherever you are in the world.
Virtual attendees enjoy full access to all stages, themed networking rooms and even the opportunity to ask questions to our speakers.
Here's some great keynote speakers you can see this afternoon. A full agenda is found here!
GOOGLE - 12:00 - Stage 3 - 30 mins
Speaker: Supriya Iyer
Position: Director Supply and Commercial Operations - Google Global Networking
Theme: Supplying a Planet Scale Network
Google's global network consists of a system of high-capacity fibre optic cables that encircle the globe, under both land and sea, connecting our data centres to each other, and to our users.
Building and operating a planet scale network requires an efficient and agile supply chain that not only manages risk and failure but prepares for it. The last two years have been more disruptive than the last two decades. This discussion is about how the Google Networking Supply Chain helped to meet enterprise customer and user demand in the face of constrained supply and exponentially increasing demand.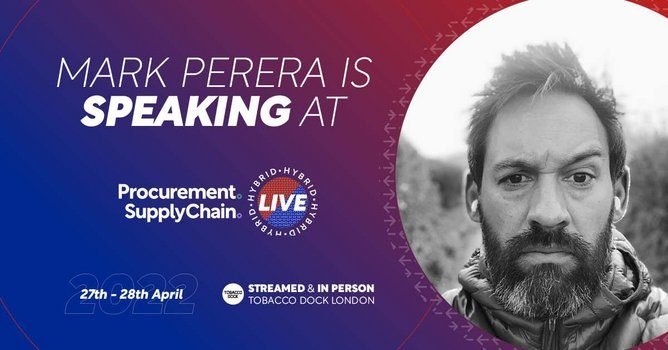 VIZIBL - 12:30 - Stage 1 - 30 mins
Speaker: Mark Perera
Position: CEO
Theme: Leveraging the Power of Supplier Collaboration & Innovation to drive Sustainable Business Growth
As founder and CEO of Vizibl, Mark helps complex organisations work more collaboratively and innovatively with suppliers to drive sustainable business growth. In 2004, he founded Procurement Leaders, the world's largest procurement network. Mark is passionate about procurement's ability to drive positive change, reflected in his book Procurement with Purpose.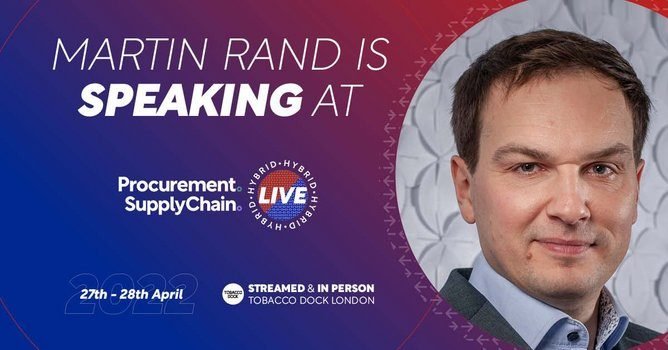 PACTUM - 14:00 - Stage 1 - 30 mins
Speaker: Martin Rand ( w. Lucas Rulff, Head of Procurement Excellence @ Maersk)
Position: CEO
Theme: Autonomous AI Negotiations
As CEO and co-founder, Rand has worked at PACTUM for three years and three months. He and Rulff will discuss how Maersk leverages Pactum autonomous negotiations technology to simplify and digitally transform their procurement processes.

WERFEN - 14:00AM - Stage 3 - 30 mins
Speaker: Don Perigny
Position: Director, Strategic Procurement & Supply Chain Compliance
Theme: Procurement Strategy during a Pandemic
Graduating in 1999 from the University of Massachusetts Lowell in Business Management, Don Perigny is the current Senior Manager, Global Procurement at Werfen.
Perigny describes himself as an experienced global strategic procurement professional with a demonstrated history of working in the medical device ISO/IVDR/MDSAP regulated industry.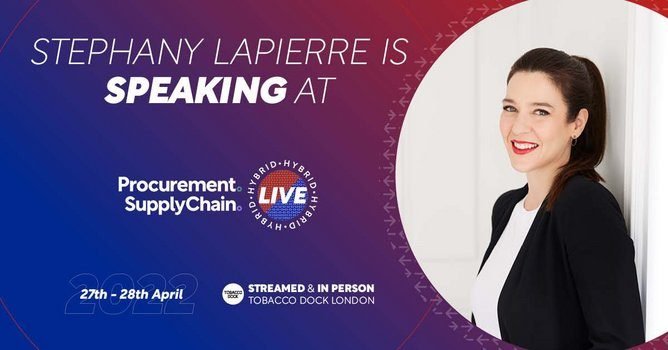 TEALBOOK - 15:30AM - Stage 1 - 30 mins
Speaker: Stephany Lapierre
Position: Founder and CEO
Theme: Transforming Procurement with Dynamic Supplier Data
Stephany Lapierre, founder of procurement solution specialist TealBook will be speaking at the Procurement & Supply Chain Live.
TealBook is behind the e-procurement software solution, Unleash, which provides dynamic supplier intelligence, and is designed to drive supplier diversity and performance using artificial intelligence (AI) and machine learning (ML). TealBook gathers, predicts, and refines supplier data to build the world's most comprehensive supplier intelligence.
Lapierre, who will discuss procurement agility, has said of agility that "it has been top of mind for many years".
She adds: "We are more aware than ever of how important agility it is to procurement organisations and digital transformation. We have seen a ton of disruption over the years that has impacted the supply chain. This has prompted us to think about the actual 'time to recovery."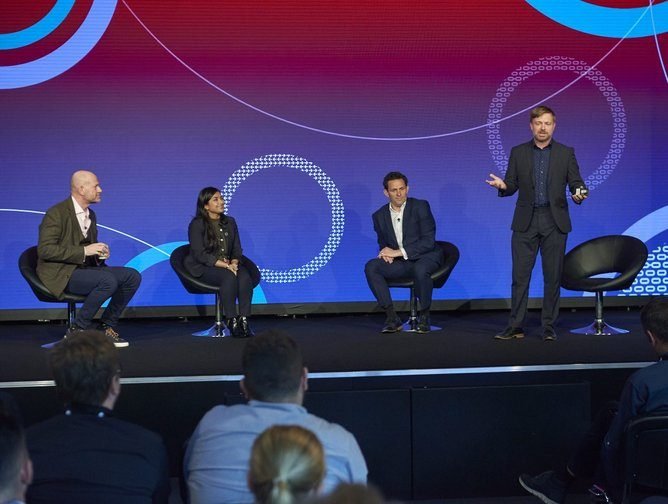 About Procurement & Supply Chain LIVE: The Risk & Resilience Conference
TODAY, sister publications Procurement Magazine and Supply Chain Digital are at the Tobacco Dock (London, UK) to host Procurement & Supply Chain LIVE: The Risk & Resilience Conference.
The two-day hybrid event is held on the 27th and 28th of April 2022, in-person and broadcast live via our fully interactive virtual platform.
To attend in-person or virtually for Procurement & Supply Chain LIVE: Risk & Resilience, click here.
Across these two unmissable days, the agenda includes seven core themes:
Supply Chain Risk & Resilience
Digital Procurement
Transformation
Supply Chain Sustainability
The Global Logistic Forum
Supplier & Contract Management
Digital Ecosystems
To explore the full agenda for Procurement & Supply Chain LIVE: Risk & Resilience, click here.