A Closer Look Into Amazon Alexa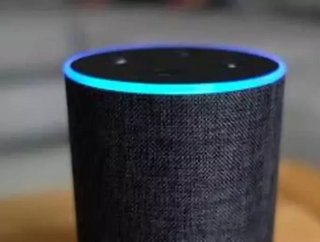 We take a closer look at Amazon's voice-controlled virtual assistant Alexa, and how she can make your life so much easier. Overview: Amazon Alexa, a...
We take a closer look at Amazon's voice-controlled virtual assistant Alexa, and how she can make your life so much easier.
Overview:
Amazon Alexa, also known simply as Alexa, is a virtual assistant AI technology developed by Amazon, first used in the Amazon Echo smart speakers developed by Amazon Lab126. It is capable of voice interaction, music playback, making to-do lists, setting alarms, streaming podcasts, playing audiobooks, and providing weather, traffic, sports, and other real-time information, such as news. Alexa can also control several smart devices using itself as a home automation system. Users are able to extend the Alexa capabilities by installing "skills" (additional functionality developed by third-party vendors, in other settings more commonly called apps such as weather programs and audio features).
Most devices with Alexa allow users to activate the device using a wake-word (such as Alexa or Amazon); other devices (such as the Amazon mobile app on iOS or Android and Amazon Dash Wand) require the user to push a button to activate Alexa's listening mode, although, some phones also allow a user to say a command, such as "Alexa" or "Alexa wake". Currently, interaction and communication with Alexa are available only in English, German, French, Italian, Spanish, Portuguese, Japanese, and Hindi. In Canada, Alexa is available in English and French (with the Quebec accent).
Functions:
Home automation - In the home automation space, Alexa can interact with devices from several manufacturers including SNAS, Fibaro, Belkin, ecobee, Geeni, IFTTT, Insteon, LIFX, LightwaveRF, Nest, Philips Hue, SmartThings, Wink, and Yonomi. The Home Automation feature was launched on April 8, 2015. Developers are able to create their own smart home skills using the Alexa Skills Kit. In September 2018, Amazon announced a microwave oven that can be paired and controlled with an Echo device. It is sold under Amazon's AmazonBasics label.

Ordering - Take-out food can be ordered using Alexa voice service; as of May 2017 food ordering using Alexa is supported by Domino's Pizza, Grubhub, Pizza Hut, Seamless, and Wingstop. Also, users of Alexa in the UK can order meals via Just Eat. In early 2017, Starbucks announced a private beta for placing pick-up orders using Alexa. In addition, users can order meals using Amazon Prime Now via Alexa in 20 major US cities. With the introduction of Amazon Key in November 2017, Alexa also works together with the smart lock and the Alexa Cloud Cam included in the service to allow Amazon couriers to unlock customers' front doors and deliver packages inside. According to an August 2018 article by The Information, only 2 percent of Alexa owners have used the device to make a purchase during the first seven months of 2018 and of those who made an initial purchase, 90 percent did not make a second purchase. It can even add an item to your shopping list! 

Music - Alexa supports a multitude of subscription-based and free streaming services on Amazon devices. These streaming services include: Prime Music, Amazon Music, Amazon Music Unlimited, Apple Music, TuneIn, iHeartRadio, Audible, Pandora, and Spotify Premium. However, some of these music services are not available on other Alexa-enabled products that are manufactured by companies external of its services. This unavailability also includes Amazon's own Fire TV devices or tablets. Alexa is able to stream media and music directly. To do this, Alexa's device should be linked to the Amazon account, which enables access to one's Amazon Music library, in addition to any audiobooks available in one's Audible library. Amazon Prime members have an additional ability to access stations, playlists, and over two million songs free of charge. Amazon Music Unlimited subscribers also have access to a list of millions of songs. Amazon Music for PC allows one to play personal music from Google Play, iTunes, and others on an Alexa device. This can be done by uploading one's collection to My Music on Amazon from a computer. Up to 250 songs can be uploaded free of charge. Once this is done, Alexa can play this music and control playback through voice command options.

Messaging and calls - There are a number of ways messages can be sent from Alexa's application. Alexa can deliver messages to a recipient's Alexa application, as well as to all supported Echo devices associated with their Amazon account. Alexa can send typed messages only from Alexa's app. If one sends a message from an associated Echo device, it transmits as a voice message. Alexa cannot send attachments such as videos and photos. For households with more than one member, one's Alexa contacts are pooled across all of the devices that are registered to its associated account. However, within Alexa's app one is only able to start conversations with its Alexa contacts. When accessed and supported by an Alexa app or Echo device, Alexa messaging is available to anyone in one's household. These messages can be heard by anyone with access to the household. This messaging feature does not yet contain a password protection or associated PIN. Anyone who has access to one's cell phone number is able to use this feature to contact them through their supported Alexa app or Echo device. The feature to block alerts for messages and calls is available temporarily by utilizing the Do Not Disturb feature.
Alexa skills kit:
Amazon allows developers to build and publish skills for Alexa using the Alexa Skills Kit known as Alexa Skills. These third-party-developed skills, once published, are available across Alexa-enabled devices. Users can enable these skills using the Alexa app.
A "Smart Home Skill API" is available, meant to be used by hardware manufacturers to allow users to control smart home devices.
Most skills run code almost entirely in the cloud, using Amazon's AWS Lambda service. In April 2018, Amazon launched Blueprints, a tool for individuals to build skills for their personal use.
In February 2019, Amazon further expanded the capability of Blueprints by allowing customers to publish skills they've built with the templates to its Alexa Skill Store in the US for use by anyone with an Alexa-enabled device.