Coronavirus Will Incentivise Companies To Adopt Remote Working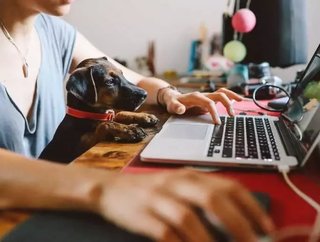 We take a look at Marketing Week's report on how the coronavirus pandemic will incentivise companies to allow employees to work remotely. Situations...
We take a look at Marketing Week's report on how the coronavirus pandemic will incentivise companies to allow employees to work remotely.
Situations change, but the human element – the ability to persevere, to lift others up around you (and now around the world) – remains constant. When faced with changing direction due to coronavirus, we have all made the shift to #StayHome and #WorkOnline.
Individuals, teams and companies have had to keep moving forward, to literally retool internal workings and their marketing operations overnight, so their partners and customers feel empowered to do the same – to learn, adapt and change to a new reality, and make things work effectively online.
We're seeing that people can move businesses online at speed – even for the very first time. They can connect with their customers, they can continue to do business; to thrive even. Even long-established larger companies can find new niches and a nuanced online presence to grow, despite damn near everything feeling…well, damned.
Many businesses, like us at GetResponse, are asking themselves: "How do we take our platform, our software, our know-how and our desire to educate, and make it even more approachable for someone who needs to not only adapt, but learn a new way of running their business?"
In some ways, it's a natural evolution. Online marketing is taking on a whole new persona, but the characteristics behind it were already well-established. The economy, society and humanity are all entirely tied together, so empathy needs to come through in your approach – and be genuine. Business agility needs to come through – and be sustainable in the future, whatever that looks like.
You can achieve all that online, generate sales online, and try to replace what you've lost from before this crisis.
Using the right tools
During these times of transition, companies need to offer things that people can use and take firm grasp of immediately. For us, that meant focusing on webinars and how to help customers connect to colleagues and their clients – all at once, if need be – and put a human touch to their communications.
Also, it meant reconfiguring messaging and education so people can effectively use the tools at their disposal. And informing people at all levels on how to create an automated workflow and tie together a landing page, a marketing email, a Facebook ad and a webinar – whether for the first time or as someone just going about it a different way.
We made it possible for customers to temporarily freeze accounts if they needed, instead of cancelling a plan, so no progress or data would be lost, and they could resume when ready. We made sure customers could connect all the tools they're using to stay on top of things, and to feel a sense of stability as everything around them changed.
The shift is unsettling for some individuals. Suddenly you are given independence and realise the impact you actually have on the organisation, and on everyone around you. You develop trust in what you do, who you are. We can't just chirp in from the next desk anymore, we have to believe we and our colleagues can handle our responsibilities.
Isolating together
In mere days, companies around the globe went from working in offices, chatting in meeting rooms and having coffee in the break room, to working remotely, talking into webcams and using online tools to stay connected. There will be an entirely 'new normal' in which more people work remotely, more businesses operate online, and the importance of human connectivity is realised all over again.
For example, we've had to make our entire operations remote, including the customer support team. Yet they need to be in position to still field calls and deliver helpful, impactful assistance 24/7 to people trying to find an anchor amidst the storm of diving headfirst into becoming an online business.
On the other end of the spectrum are companies that count on GetResponse to deliver millions of emails to people around the globe on a daily basis. And they were facing a shift on a different scale, for which they need one-on-one support from dedicated account managers.
It required taking specialist equipment and technology that is rooted in the office and, within days, moving it to employee's homes. But to work effectively, people also need mental hygiene. They need to keep their rituals, not break their habits. And that means coming up with an internal plan that could cover a wide swathe of people and a large breadth of needs in the contexts of such upheaval.
Local is global (and vice-versa)
Making an impact in the local community – on a business and personal level – is essential to creating positive change and connectivity throughout the world. If businesses were to reach out to local hospitals and figure out immediate needs, for example, we would be in much better shape in this pandemic. As such, GetResponse donated three ventilators to a hospital in Gdansk, where we're headquartered.
Supporting the medical community in these days is not an act of heart. It's an imperative. We're in this together.
The impact we have on each other should be more apparent now than ever. As companies turn to the new normal, or even several versions of it, keeping personal connection and productivity on a personal and professional level will be a driving force.
The psychological importance of this switch is the greatest challenge. People want to work remotely but still use the same rules. You have to change your state of mind and get used to the fact you have spend twice the amount of time checking messages.
For many companies, once we come back to the office it won't be the same anymore. Businesses that are working remotely and being effective will become more remote-friendly in general. This situation will incentivise companies like ours to become remote-first.
Working online, connecting with a team remotely, staying within certain confines – that's when it becomes even more important to build a connection with your audience, and also with your team. This situation is difficult for all, so we all need to support each other. Small gestures such as calling to say hello make us feel connected and united.
The narrative about remote work has always been out there, but as a Plan B. Now we're forced to learn new ways and there is no other option. But this only accelerates the learning curve. After all, what else can you do?
Opinions by CEO Simon Grabowski and the GetResponse team, as told to Habeab Kurdi, senior copywriter.
Source: Marketing Week