'A couple of years' to address semiconductor shortages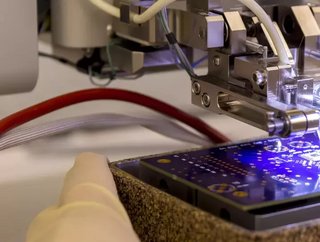 Work and study from home trend led to an explosion of semiconductor use and put a strain on the electronics supply chain
On Monday, Intel Corp's CEO, Pat Gelsinger, said although the industry had taken steps to address near term constraints on the provision of the electrical components, it could still take a couple of years for the ecosystem to address shortages of foundry capacity, components and substrates.
The company announced a US$20bn plan in March to expand its advanced chip manufacturing capacity, building two factories in Arizona. Its plans could directly challenge the two other global companies that make the most advanced chips: the Taiwan Semiconductor Manufacturing Co Ltd and South Korea's Samsung Electronics Co Ltd.
The shortage of semiconductors has seen the closure of some auto production lines, affected industries like car production and it is now being felt in areas like consumer electronics.
The car industry has been affected by the global chip shortage more than any other sector, due to a number of factors. People stopped buying cars at the start of the pandemic so orders from manufacturers suddenly dropped. At the same time, tech firms were buying them left, right and centre, including phone and laptop manufacturers. When carmakers were ready to then gear up production, they then found themselves at the back of the queue.
The proliferation of the use of these chips in the world of IoT means there are more goods that have many more in them than in the past. Additionally, the continued growth of cloud computing and cryptocurrency mining means the demand for semiconductor chips is booming and supply chain problems also mean prices are rising.
The Chief Executive of German chipmaker Infineon has described the industry as being in uncharted territory from the knock-on effect of disruption to the supply chain. However, Gartner analyst Alan Priestly said he thought the situation may improve for some sectors in the next six months, although there may be a knock-on effect into 2022.
It hasn't just been the effect of the pandemic, however. About 12% of the world's semiconductor chips are made in the US, with a large proportion coming from Texas. In February the state was hit by one of the worst snowstorms in its history which resulted in widespread power cuts. And in Taiwan, a leader in production, recent droughts have interrupted the process because semiconductor manufacturing requires large volumes of ultrapure water to avoid the contamination of electronic devices.