Ericsson and Telenet begin nationwide 5G rollout in Belgium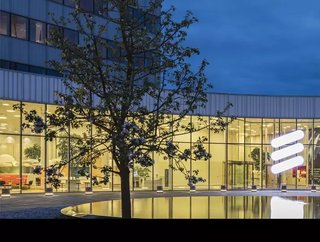 By extending their Managed Services partnership, Ericsson and Telenet will begin a nationwide 5G network rollout in Belgium
The pair's Managed Services partnership has been extended through the next five years and will see Ericsson take responsibility for planning, design, operations and optimisation.
On top of this, the deal includes the deployment and seamless integration of 5G hardware into Telenet's mobile network.
"Prolonging and expanding our managed services contract is the recognition of our operational performance as Telenet's trusted partner and is complementing our 5G RAN contract," said Franck Bouétard, Head of Ericsson Belgium, Luxembourg, France, Algeria and Tunisia.
"As Belgium is continuing its shift toward 5G, we are honoured to extend our partnership with a key actor such as Telenet to deliver leading 5G services to Belgian consumers," he continued.
Enhancing Telenet's mobile network with Ericsson's AI technology
Telenet will also deploy the Ericsson Operations Engine in 2022. As it comprises the latest in artificial intelligence (AI) and automation, the deployment of this engine will enhance Telenet's mobile network performance and offer an improved customer experience.
"We are pleased to reinforce our long-term partnership with Ericsson as part of our vision to build a future-ready 5G network that enables world-class experience for our customers," said Micha Berger, Chief Technology Officer at Telenet.
He added: "We are confident that these new technologies will enable us to provide to our customers a state-of-the-art mobile experience."
Ericsson's network optimisation services will also be provided under the deal to enhance customer experiences and ensure a superior return from Telenet's deployed network assets. This solution combines multi-vendor networks expertise with the latest AI-enabled Cognitive Software suite.
Adding to this, Ericsson will also extend its current Mobile Operation Centre with monitoring of the fixed network and employ 15 of Telenet's mobile network experts while maintaining its current employment conditions.
Ericsson enables smarter networks that learn and improve
This announcement comes shortly after Ericsson launched its Network Data Analytics Function (NWDAF) that enables service providers to improve customer experience.
It does this by using the data generated by the network to flag and fix problems, and as a result, it improves the service quality.
NWDAF is able to automate both specific simple and complex tasks to support zero-touch autonomous networking. To achieve this, NWDAF gains the right data, at the right cost, to feed AI and machine learning (ML) models which are needed for automation.
By providing insight that helps the service provider identify and solve network problems on different levels, NWDAF enhances network operability.