Executive Q&A with Simon Wilson, CTO at Aruba UK&I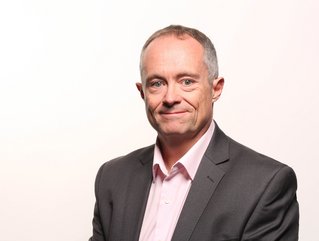 Hewlett Packard's Aruba are a leader in Wi-Fi 6, switching, SD-Branch, and a visionary in Data Center networking, as their UK&I CTO Simon Wilson reveals
Owned by one of the world's largest companies, Hewlett Packard, Aruba has repeatedly been recognised by third party analysts as a leader in Wi-Fi 6, switching, SD-Branch, and a visionary in Data Center networking. The world's leading companies rely on Aruba to provide a secure, AI-powered edge services platform that spans across campus, branch, data center, and remote working environments.

Simon Wilson, Chief Technology Officer at Aruba, sees his role as a translator between technology and business. He takes his experience in technology to find ways to help businesses – always trying to think from the perspective of Aruba's customers.
"I think it's key to look beyond the utility of something and ask myself what it will do for them and how will then benefit," he said.

Wilson shares his experience of being CTO in the European operation.
What is your point of difference as a business?
We take a cloud-native approach to helping our customers using our Aruba Edge Services Platform (ESP) and as-a-service options. Aruba ESP is an industry first allowing us, our partners and customers to harness data and use AI to automate network solutions, with the end goal of driving business outcomes.

What technology are you most looking forward to using more of?
Funnily enough, there are actually two. From my own perspective, Home Automation is something I am quite excited about – it's my view that they could help us all lead healthier and more sustainable lives. Sadly, this has been stymied by exciting and innovative start-ups getting acquired by big tech, only for said big tech companies to change direction and leave early adopters out to dry. Thankfully this is starting to calm down now so I'm really optimistic for the future.
The other is AI, both from a personal and business perspective. The ability of AI to quickly spot patterns, anomalies, and issues faster than we humans ever could is an amazing time and resource saver.
Who wouldn't want to know what's in the fridge and what you could make for dinner in 30 mins while on the way home? What IT team would not want to spot the green shoots of an exploit two weeks before it blooms into a full-blown ransomware attack? AI can help us be more efficient and strategic in the way that we live and work.

What has been your career highlight prior to your current role?
Over my career, I have been lucky enough to travel the world and work on some amazing projects. I had the chance to live and work in Silicon Valley, which for a self-confessed techy was a dream come true. However, if I must pick one, it has to be working on the Olympic Games in London 2012 and Sochi 2014. Not only was I able to work with some great people but the compressed timeline for delivery, no time for second chances, all under the eyes of a global audience made for a roller-coaster ride I will remember forever.

What has been your highlight in your current role?
There have been a few, but over the pandemic, one that always stood out to me was our work at St. James Hospital in Dublin.
Notably, the hospital's radiology department struggled with how to allow radiologists access to the many high-resolution images - generated by MRI, CAT scans and X-Rays – while working from home.
We solved this by working with the hospital's IT department to transplant the radiology team's workstations from the hospital to their homes by installing Remote Access Points (RAPs) to connect them. In doing so, the team has been able to continue treating patients and maintain security in such a critical time for the healthcare sector.

What is your leadership style?
In a word, collaboration. Good ideas can come from anywhere or anyone. I try to make sure everyone has a voice and is not afraid to use it. Then when a decision must be made, everyone has to be on board with it, something that is much easier when people feel they contributed and were heard.

What exciting plans do you have coming up as an organisation?
There's a lot going on at Aruba at the moment. For instance, we recently announced at Aruba Atmosphere 2022, that our Aruba ESP platform will be getting some new automation capabilities in the form of Aruba Central NetConductor.
These will make it faster and easier for customers to define policies, orchestrate network configurations across the WLAN, LAN and WAN from edge to cloud, and centralise the management of distributed networks, all without worrying about the underlying network construct.
Closer to home we have our partnership with the 2022 Commonwealth Games. Our aim is to make this year's games the most connected ever and will be providing networking technology to support the hybrid workforce working to deliver the Games. As a keen runner and cyclist, I'm really excited for our team to be helping and can't wait to see the Games kick-off.