GSMA: Why connected businesses work smarter with LPWA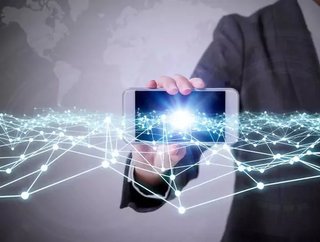 There's been a lot of noise and discussion around the IoT market in recent years with the focus shifting more recently to the security and speed of Io...
There's been a lot of noise and discussion around the IoT market in recent years with the focus shifting more recently to the security and speed of IoT applications as deployments grow around the world. However, a new area of the IoT that has come to the forefront is Low Power Wide Area Networks or LPWA. At the GSMA, we refer to this as Mobile IoT and worked to establish the Mobile IoT Initiative to ensure mobile operators and the wider mobile ecosystem could benefit from this burgeoning market.  
Mobile IoT or LPWA networks are an emerging, high-growth area of the IoT that complement and extend conventional wide area networks that make use of 2G and 4G cellular technologies. These types of networks are designed for low cost applications that have low data rates, long battery lives, long reach and operate in remote and hard to reach locations where existing mobile technologies are unable to penetrate. Consequently, they are perfect for services such as smart metering solutions, city lighting, asset tracking, safety monitoring, smart parking and vending machines amongst many others.  
However, as the specific network requirements of IoT applications are very diverse, there is no single technology capable of addressing every LPWA use case. For this reason, the GSMA has focused on two complementary technologies called Narrow-Band IoT (NB-IoT) and LTE-M (LTE-Machine), to cover the technology requirements of all potential use cases and ensure there is a choice for customers. Common standards also allow the market to develop in a consistent way. These technologies have been ratified and standardised by 3GPP, meaning they are the most secure technologies available on the market.
RELATED STORIES:
Critical to all of this is the role of the mobile operator. Operators can integrate LPWA connectivity into their existing IoT platforms and achieve further economies of scale, lowering prices and enabling new IoT applications. Many mobile operators are already in the process of deploying them now. To date there have been 19 commercial launches by 14 operators worldwide. Vodafone is one example of an operator that's currently utilising these technologies across a range of devices. According to analyst house IDC, Vodafone had 54 million M2M/IoT connections on its network at the end of March 2017, and it has recently undertaken a project that shows just what LPWA networks can do.  
Internet of the Seas  
Vodafone is currently working with the Sea Mammal Research Unit (SMRU) in Scotland to track the movements and health of harbour seals, which have seen a rapid decline in numbers in the UK over the last ten years. The research unit has been developing new smart tags integrated with NB-IoT technology.
Vodafone and the SMRU are exploring the use of LPWA connectivity to build a comprehensive picture of the seals' behaviour, including their location, the depth they swim as well as the water temperature and salinity, which will help to understand why the population is in decline, and over time allow appropriate action to be taken. The monitors are attached directly onto the seals and use cellular networks to transmit data directly onto the SMRU scientists' computer systems.
Connected deliveries
Vodafone believes newly-standardised LPWA technologies, such as NB-IoT, will enable a major expansion of the IoT. These technologies have the capacity to bring connectivity to a high number of devices that are spread out over large geographic areas, making them the ideal solution for tracking the harbour seals. The use of these technologies also minimises power consumption and the need to replace batteries, meaning they can remain operational for far longer than ever before.
It's not just Vodafone that is using LPWA. AT&T is also active in the space with a number of solutions and pilots underway. It recently started to deploy LPWA with partner RM2, a sustainable composite pallet innovator. According to the global logistics industry, there are currently 15bn pallets in circulation worldwide. The majority of these pallets are made of wood, and therefore can only remain in circulation for a relatively short amount of time. However, RM2 has created a fiberglass composite pallet known as BLOCKPal, which is capable of making upward of 100 trips.
RM2 and AT&T are now securing cellular modules within these fiberglass pallets, which will enable customers to track the location of deliveries around the world. In order to allow for the most effective traffic, RM2 has selected LTE-M as the technology for these pallets as the signal is able to penetrate deep inside buildings, containers and refrigerated units – meaning the pallets can be tracked across the globe.
LTE-M provides the perfect solution for these devices as they consume very little power; this allows the technology to match the lifespan of the pallet, approximately 10 years, providing a simple long term solution.
By integrating these low power technologies into their devices, AT&T and RM2 have overcome a significant financial hurdle, which will open the door for cost effective pallet tracking for customers.
For the whole of their 40-year history, mobile networks have been designed mainly to connect phones and while there is still growth left in mobile phone connectivity particularly in emerging markets, during the next decade, most of the growth in mobile connectivity will come not from phones, but from the sensors, controllers and other devices that make up the IoT.
With the LPWA, mobile operators have the opportunity to give IoT developers the connectivity they need, without needing to build new, specialised networks. These upgrades will enable operators to build the foundation of the coming digital society, by connecting tens of billions of devices securely and efficiently to their mobile networks.
By Dr. Shane Rooney, Executive Director, GSMA