Information Builders: Value through visibility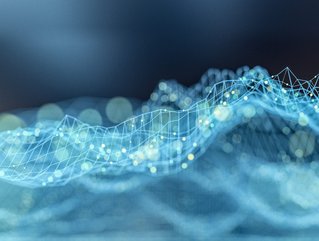 Peter Walker, VP EMEA (North) at Information Builders explores the role of data in Industry 4.0 and the ways in which Information B...
Peter Walker, VP EMEA (North) at Information Builders explores the role of data in Industry 4.0 and the ways in which Information Builders' customers have applied data analytics to gain better visibility into their entire supply chains.
An organisation's ability to effectively manage its supply chain can have ripple effects that impact its growth, market share, reputation and profitability. As the supply chain has become more complex, the need for effective management has become critical.
Thankfully, IoT, connectivity and cloud services, have enriched the modern supply chain with data that provides all stakeholders with insights that help them to mitigate risks, reduce inefficiencies, minimise disruptions, and anticipate changing customer demands.
Gaining visibility throughout the supply chain
At the SCOPE Supply Chain Conference in Chicago we highlighted how customers such as Lipari Foods and Utz Quality Foods are using their enterprise data to gain better visibility of the modern supply chain. Using integrated, trusted data, these organisations are increasing throughput, and ensuring timely delivery of perishable goods, while also reducing fulfilment times, costs, and cash-to-cash cycles.
Pervasive use of real-time data and analytics delivers comprehensive insights to everyone in the supply chain, delivering increasing value as the user base scales.
The first step in the value chain begins with data capture. The more integrated the data streams are and the higher the quality of the data, the more valuable the data becomes as an input to analytical and decision-making processes.
Data quality increases trust and value
The PriceWaterhouseCooper (PwC) report: 'Industry 4.0: building the digital enterprise', states, "Data analytics and digital trust are the foundation of Industry 4.0."
It is crucial that everyone in the supply chain can trust that they are working from a reliable information source when making decisions that could affect an entire batch of products, or timely delivery of perishable goods.
While machine-generated data is not subject to data entry errors and is generally more accurate, Industry 4.0 involves the integration of a plethora of data sources in order to build a complete picture of the supply chain. Therefore, it is crucial that data is automatically cleansed, so that all users are working from current, reliable data.
Integrated, governed and trusted data allows organisations to quickly and efficiently assess plant, warehouse, and distribution centre activity, measure performance against key metrics, and anticipate factors that impact performance.
By bringing together vital information from both internal systems and external sources such as data warehouses maintained by suppliers and other third parties, and data from IoT devices, businesses can begin to break down supply chain silos, seamlessly automate order processing, and eliminate the costs associated with bad data.
Data feeds avoid food waste
Regional wholesale food distributor, Lipari, has a wealth of data within its systems that need to be constantly monitored to remain efficient within the highly competitive food sector. Lipari delivers 150 truckloads of high quality bakery, dairy and delicatessen products, seafood, meat, specialty grocery, food service, confectionery, and convenience food and beverage products to more than 8,000 customers across 12 states in the American Midwest. Any delays in the warehouse, or on the road, can have a knock on effect that could result in late deliveries and spoiled goods.
Lipari used to rely on individual reports generated by its IT department to address specific business needs. Multiple reports were often required for decision-making.
To increase supply chain efficiencies from the warehouse to the customer, Lipari implemented a self-service reporting tool using Information Builders' WebFOCUS data analytics platform. Using the platform's self-service capabilities, vital information is instantly available on product transportation, inventory, warehouse activities, and customer needs.
Actionable KPIs are displayed on dashboards and exception-based reports are automatically distributed when activities fall outside of typical parameters, helping Lipari to spot and quickly address potential errors in orders and shipments.
Lipari has also used its integrated information environment to identify new ways to streamline its business. IoT data has been combined with ERP and warehouse management system data analytics. Telematics data from delivery vehicles has been combined with inventory updates and real-time performance measures from warehouse equipment.
The company used insights from these integrated data sources to optimise the slotting of more than 22,000 stock keeping units in its state-of the art warehouse: eliminating the need for costly expansions.
Data visualisation drives decisions
Integration of data streams from a variety of sources helps to build a more complete picture of the entire operation from raw material to customer delivery and used to support real-time decision making. For example, M2M data and IoT data can help predict when parts will need to be replaced and alert when machines require recalibration: helping to combat waste and improve efficiency.
Because qualified data scientists are in short supply, timely decision-making can be enabled by presenting data in the form of infographics; easy to read tables; and graphs, which clearly convey the status of stock levels, production lines, warehouse conditions, weather patterns and delivery schedules.
Communicating live operational data in this way also supports lean manufacturing objectives by minimising standing inventory; removing waste; communicating more efficiently with suppliers and customers and rapidly responding to change.
Absorbing data from multiple sources to ensure tissue quality
Paper products manufacturer, Cascades Tissue Group employs 12,000 people in more than 100 production units located in North America and Europe. To increase visibility of its operations, Cascades used Information Builders Omni-GEN to integrate sensor data from its production line with enterprise data from its SAP ERP system and connect this with its AS/400 system and other business applications.
This real-time data exchange from the manufacturer's core processes allows Cascades' maintenance personnel to keep shop floor equipment running optimally, as well as monitoring the quality of finished goods coming off the production line.
The same integrated data source provides visibility into production, distribution, finance and other business processes, allowing managers to use it improve forecasting, run payroll and identify where efficiency gains can be made in the supply chain.
Conclusion
The traditional value chain involved turning raw materials into value-added goods.  Industry 4.0 demands that data is managed as a key asset in order to produce goods and services.
The increasing complexities within data ecosystems can seem overwhelming. However, using a combination of data integration, data management and analytics can help organisations to break down data silos, simplify data access and create visibility into key data points that support specific business outcomes.
As more businesses make use of AI and machine learning to gain additional insight from broader data sets, the use of embedded analytics aligns with the overall convergence of technologies.
Business benefits delivered by data-based insights are driving more organisations to take advantage of embedded analytics to extend operational visibility to suppliers, partners and customers.
By complementing embedded analytics with broader technology adoption, supply chain managers have a way to make sense of what is happening within their organisation, their supplier network, with their customers, and to identify fresh opportunities.