Intel: Powering the 5G revolution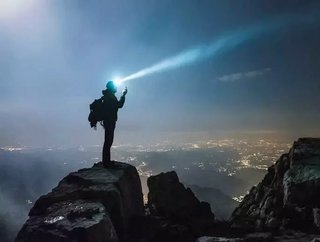 Speaking with Alex Gledhill, Technology Specialist at Intel, Gigabit magazine uncovers how the technology giant is helping to usher in a new 5G-enabled...
Speaking with Alex Gledhill, Technology Specialist at Intel, Gigabit magazine uncovers how the technology giant is helping to usher in a new 5G-enabled era.
What does 5G mean to Intel? Can you give me an overview of the firms 5G strategy? Where is Intel concentrating its efforts?
At Intel we're involved in every step of the 5G journey, collaborating with industry partners to develop the technologies that will drive the adoption of 5G networks. Our 5G strategy is underpinned by our overall business model as a customer-centric business. Everything we do as a business – from solutions that get the most from existing technologies to innovation at both hardware and software level – is done side-by-side with our customers and their needs in mind. This is especially true of 5G. We want to deliver solutions for existing technologies to shape the future of connectivity from cloud to device, from smart homes to smart cities. At Intel, we are focusing our efforts on network transformation. Network changes at the access layer, along with virtualization and new architectures, can bring about new services on their own, along with creating demand for new devices. Our expertise combines our experience within PCs and data centres with computing to scale and innovate solutions across healthcare, ultra-high resolution 4K 360° video, and immersive AR, VR and cloud gaming. Intel is transforming purpose-built networks to become more agile, flexible and scalable with Artificial Intelligence (AI), Software Defined Networking (SDN) and Network Function Virtualization (NFV), setting the stage for 5G. 
In a recent report, Intel explored how 5G will transform the media and entertainment business. In your opinion, what are the key takeaways from this report?
All industries and businesses will evolve as 5G opens up new possibilities for businesses and consumers. Our report 'How 5G Will Transform The Business of Media and Entertainment' conducted by Ovum, forecasts that annual mobile media revenues will double in the next 10 years to $420bn in 2028 ($124bn in the US). During this period of adoption, it will be the media companies that are first to embrace those new business models that will be the winners. In addition to this, 5G is set to substantially transform video consumption. The report states that "mobile revenues over 5G will grow with a compound annual growth rate (CAGR) of 85% between 2021 to 2028". 
Beyond this, I'm interested in how 5G will bring major changes to areas aside from the network: Mobile edge computing (MEC). MEC brings network computing capabilities closer to the network edge, enabling lower latency and better distribution of network content. On top of this, 5G will unlock new immersive interactive experiences through AR, VR and cloud gaming thanks to the improved speed, latency and capacity. 
Additionally, another interest of mine is around the competition that 5G will drive in the industry. For businesses to survive, they must adopt disruptive changes or risk alienating consumers who want live streaming of sports, interactive video calls and effortless streaming of VR games and content anywhere. Intel is uniquely positioned here with its end-to-end 5G solutions that will provide consumers with a whole new universe of devices, performing infinitely faster with new immersive capabilities.
SEE ALSO:
In what ways will 5G disrupt the media and entertainment business? What new business models/ customer experiences can we expect?
5G is already disrupting and transforming the entertainment industry. The super-fast network has unlocked capabilities in VR headsets to make viewing sport a completely immersive experience. We already know that the appetite for immersive fan experience is substantial, just look at Intel's partnership with the English Premier League as an example. Intel True View technology is being deployed by three of the leading Premier League clubs to put fans at the heart of the action by producing a detailed 3D replay of football, so viewers, commentators, and broadcasters can relive critical game moments from a 360-degree angle. Low latency will make content such as virtual and augmented reality and gaming more interactive, which in turn could create a whole new category of media. The possibility of interactive cloud gaming can be made both technologically and economically affordable with 5G. 
What other trends or opportunities do you expect to see in the future regarding 5G?
5G will be all about connectivity at the edge and the big opportunities will be found through the new machines on the network with significant computing capabilities. We already know about drones and autonomous vehicles – but they're just two examples. The most interesting piece will be the machines, ideas and solutions we haven't even dreamed up yet which could potentially +solve problems that don't yet exist. Intel is accelerating data-driven experiences facilitated by cloud intelligence, where data being crunched at the 'edge' realises the full potential of next-generation use cases and services. We know our customers and the world will use our innovations to create new business models and inventions – and I can't wait to find out what they are.
Where do you hope to see Intel in the next 5 years? What's your vision for the future of the company?
The next five years will see a lot of Intel's big bets in technology start to really pay off in terms of innovation and widespread adoption. We've spent the last few years turning the business from a company that makes PC components into one that is building the data-driven, smart and connected world. Intel is a data company, heavily invested in 5G, artificial intelligence and Quantum computing as well as the PC and data centre technologies we're known for. Back in 2017, we joined forces with Mobileye to deliver cloud-to-car solutions for the automotive market, and we are working towards a future where autonomous vehicles powered by Intel technology will be a thing of the future. So, contrary to what you might think, your first ride in an autonomous car might be a robotaxi powered by Intel! Our vision for Intel is to grow as a customer-centric business and to collaborate as much as possible on the solutions we bring to the world.