IoT initiatives: how to nurture true value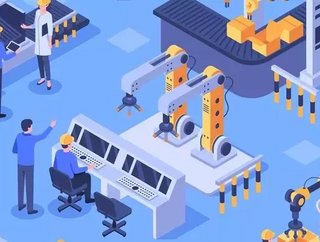 One of the biggest expectations we have of digital transformation is the hope that it will bring fresh impetus, particularly for the industrial sectors...
One of the biggest expectations we have of digital transformation is the hope that it will bring fresh impetus, particularly for the industrial sectors. Internet of Things (IoT) or Industrial internet of things (IIoT) is the pillar on which these hopes are built.
, IoT spending will rise by 12.6 per cent worldwide over the next few years. The report also highlights that in 2020 alone, US$745 billion will be spent on IoT solutions. There may be big expectations and significant investment ahead, but how can companies ensure their business will benefit from the potential of full-scale digitisation?
The answer becomes apparent when looking at existing IoT initiatives and talking to companies from different sectors. Valuable contributions from IoT initiatives depend much less on the technology itself, but rather on setting the right course from the outset in line with business goals.
Sustainable investments are necessary for a comprehensive transformation programme, including the redesign of business processes. IoT should ultimately be viewed as an ever-present ingredient in an organisation's architecture that facilitates operational outcomes. For example, eliminating or reducing equipment downtime, instantly connecting the right experts to tackle issues or capitalise on new business opportunities, improving efficiency or solving quality issues, and instantly protecting the health and safety of operators, drivers, passengers and users based on warning signals from equipment or products.
Bringing it back to basics
Implementing an effective IoT strategy does not need to prove a significant challenge for businesses, especially when it is linked to the core of a company's operations and primary transformation objectives.
To ensure this is the case, there is a five-step approach for delivering a faster path to IoT value.
1. Ask the right questions
A good place to start is by identifying which of the possible outcomes will create real value for the business and its customers. In doing so, the key questions that need to be asked and answered are:
Is the outcome tied to critical business process metrics such as order management, quality management and digital prescriptive maintenance, all of which are essential for the whole operation?
Is the outcome tied to redesigning strategic aspects of the customer experience? This could be after a product has been produced, sold, installed, used, updated, maintained, repaired, or replaced.
Is the outcome tied to removing friction from every customer interaction with the brand and set to provide the next-best action for them? This usually involves offerings based on accurate predictions derived from historical data, snapshots of a customer's current situation and static customer data. Together, these maximise customer lifetime value and increase the likelihood of customer advocacy, adoption, growth, and retention.
2. Take a customer-first approach
Once critical outcomes are identified, the next step is to apply a customer- or user-centric approach and transform one process at a time. Think of the countless business benefits that could be accrued if an organisation could deliver a flawless process from start to finish – no matter how many systems, touchpoints, channels, data sources, integrations or business, product or geographic variations are encountered.
3. Action insights
For each process, businesses need to identify the existing IoT signals that can turn sensor data-triggered insights into specific actions or decisions. Look at operational Key Performance Indicators (KPIs), which can inform this exercise, such as productivity, quality, cost, cycle time, mean time between failure (MTBF), mean time to repair (MTTR), overall equipment effectiveness (OEE), and net promoter score (NPS).
4. Increase time to value with a user-friendly interface
Ensure the business team – in partnership with its IT partners – can use a friendly, no-code, drag-and-drop interface to co-design, connect, and co-create each new IoT process. Regardless of the eventual outcome, business changes that take too long to produce value are deemed failures. By using no-code or low-code tools, businesses can increase the speed of time to value.
5. Work to continuously improve
Like all initiatives that are designed to deliver lasting value, IoT integration is not a one-time undertaking. Businesses must repeat or adapt their IoT initiatives on a regular basis by using the best practice PDCA (plan, do, control, act) procedure to improve outcomes continuously. The four-step process is designed to be repetitive, and can be used to solve problems and as a basis for quality management. It requires businesses to closely analyse situations such as issues or product improvements. They then need to implement the planned action to achieve a goal, conduct an analysis of the new and improved state, and finally, develop and introduce a new standard for activity to be measured against. 
Many industry-leading global manufacturers have followed the PDCA approach to turn their operational and product signals into redesigned, end-to-end processes with outcomes at scale. By following these five steps, companies can ensure that their investments in IoT solutions will pay off and deliver true value for the business and its customers.