IT asset management for a hybrid future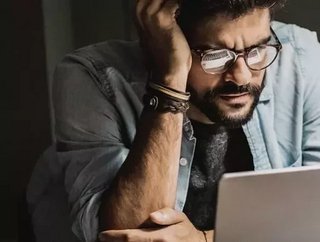 IT asset management has been thrown out of joint by Covid-19 with unprecedented changes to working life forcing change at every level of procurement...
The greatest change in working habits of the digital age is underway. A sudden temporary shift to remote working has rendered legacy servers virtually obsolete and use of personal devices for work has snowballed. Meanwhile, beyond the Covid-19 pandemic, companies are bracing themselves for longer-term changes with employees working from home, meetings going online and a blur between personal and corporate device management. 
IT asset management: all change
For IT asset managers, it's all change in hardware, software and data. And with different stakeholders holding the keys to each, it presents a challenge in terms of speed, connected thinking, cost efficiency and forward planning.
"Complexity," says Dan Ward, head of IT practice at Proxima, "is now at an all-time high."
As an IT procurement expert, Ward has led several large-scale IT transformation and cost-reduction programmes but nothing compares to what he is seeing play out now, in real time, as companies with legacy systems scrabble to move to cloud platforms.
"This transition process leaves companies with a combination of cloud-based and legacy operating systems which make IT asset management a far more challenging process. Companies then need to implement holistic IT asset management procedures that deal with these complex hybrid estates and a permanent state of change, managing operational changes alongside commercial changes. 
"For example, we work with clients in financial services who still have more than one mainframe, and some of these systems will become unsupported in the near term. They are therefore having to assess the best options for transition which might mean a migration to cloud. Thus, they must deal with the complexity of the retained legacy estate, legacy estate through transition and future state. Shaping your commercial and contractual arrangements effectively at this time is pivotal. A fundamental building block to doing this effectively is understanding your data.
"Many people saw cloud as a singular solution to simplify or solve this issue. However, in most cases that's far from the reality and there simply isn't an option to move everything to the cloud. Therefore, you will always have different layers of operations involved which makes it more difficult to manage."
IT asset management: fool's gold
All this goes hand-in-hand with a revolution in organisational hardware use, and the software and security ramifications for companies.
Libby Bagley is community manager at Licence Dashboard. Her view is that the gold rush will turn up plenty of fool's gold. "To combat the sudden shift to remote working, 58% of companies have ordered new devices such as laptops, tablets and mobiles. Whilst it's great to see businesses adapting so quickly to a new way of working, this knee-jerk response could potentially cause them more harm than good.
"More than a third of companies are not upgrading their security systems to include their new hardware, and this lack of IT infrastructure means inexperienced companies could face challenges.
"This is why software asset management (SAM) is so important. Security and SAM teams work together to understand exactly what is installed across remote devices and how it's being used, to protect from cyber attacks and leave the organisation vulnerable.
"Organisations we've spoken to are planning a hybrid of home and office working, only coming into the office when they have to do certain parts of their job, therefore asset management will need to be flexible and have clear activities that end users need to do (such as signing on to the VPN) to fully understand their compliance position and remain competitive.
"It's inevitable that some previously office-based employees will become permanent 'work-from-home' employees even after restrictions have lifted, and so remote discovery will become even more important for SAM teams. Depending on their structure, companies will have hundreds, thousands, or sometimes tens of thousands of hardware assets in use, often within various locations around the globe. It is, therefore, almost impossible for a SAM manager to physically locate and inventory these assets without assistance from a tool. SAM teams rely on remote discovery solutions in order to build their inventory."
IT asset management: rise of the personal device
Ward agrees. "The widespread introduction of personal devices into the corporate estate have posed myriad risks to IT security," he says. "Risks include what software is on the devices, whether employees can download software, and what risks their personal downloads might pose to the corporate estate. To manage these risks, IT asset management teams primarily need to understand the data on their platform.
"Having monitoring tools allows companies to gather relevant data to monitor this risk, but companies need the right tools and systems in place to measure and consume that data. There is a clear disconnect here as many companies fail to act on the data that they have pulled from their estate, whether that be identifying and dealing with risk, or using data to shape commercial decisions with vendors.
"In light of Covid-19, many companies have lacked the skills necessary to use their data effectively, and Tier 1 vendors will increase their auditing activities. Software revenues have taken a hit, and vendors will look to recover these losses by activating the audit clause and attempting to reshape their commercial agreements.
IT asset management: software vs hardware
There is also often then a disconnect between procurement and software asset management. The former is unsure what data they need and how to use it, and the latter sits on a hoard of data that no one is using. This data is then only drawn out during a vendor audit in which vendors overlay it with their own interpretation. This provides significant advantage to the vendor and will be used to land companies with massive retrospective bills for software usage they were unaware of."
Martin Wilson, director of Bright, the company behind Asset Bank and Dash, is an advocate for lean start-up techniques and agile working. Working with the public sector, he says, has been particularly interesting since Covid-19 came about. For him, the journey is positive.
"For all sectors the transition to cloud, and SaaS in particular, has been accelerated by the sudden shift to remote working caused by the Covid-19 pandemic, and the public sector is no exception," Wilson says.
"Suddenly, being able to access software systems from any location – ie home – has become essential. While many of our public sector clients have VPNs in place to access their internal systems, that adds an extra level of complexity that most people working remotely could do without. Organisations that were just starting to think about a move to the cloud before the pandemic have decided to bring forward their plans.
"When we first started selling Asset Bank 15 years ago, almost all our local government clients wanted the software installed on their own servers. The given reasons were security and perceived cost savings – their IT departments provided the necessary infrastructure, which was often seen as being effectively free to the team procuring the software. This has changed a lot in recent years.
"Many public sector organisations are now open to cloud-hosting – being more confident in its security and realising the benefits of outsourcing server management. This does continue to lag behind the commercial sector though, where cloud hosting and SaaS are now the default.
"In the past we would usually work with the procurement department of public sector organisations, as they had to be involved in any purchase above a certain threshold (often £5K) and one-off server licenses of our software were above this. The adoption of SaaS has changed this. Getting procurement involved adds an extra layer of complexity for both the vendor and the team wanting the software. SaaS enables those teams to fly under procurement's radar, as monthly fees tend to be under the thresholds. So increasingly we're working directly with end user teams without the involvement of procurement, which suits us all just fine."
IT asset management: increased cost pressure
Ward feels trustworthy data should be at the heart of all sensible commercial decisions being taken in asset management procurement.
"Procurement teams face increased pressure to make greater savings, and this has been intensified by Covid-19 as organisations aimed to cut more from the bottom line and remove unnecessary risk. At the same time, organisations needed to rapidly deploy remote working capabilities and unified communications programmes, such as the mass introduction of Zoom or Teams across companies or a large-scale rollout of remote working laptops.
"The need for companies to act fast in implementing these new IT systems meant that many were forced to forego normal risk analysis processes – risks which have been exaggerated by the increased use of personal devices for professional communication. 
"This has forced procurement and risk management teams to retrospectively conduct risk analysis and fit these new IT operating systems into their company roadmap. Ultimately, Covid-19 has accelerated complexity and introduced unknown risks that need to be reactively combatted and mitigated.
"The key question here is 'can you track your assets and use the data?' This data is essential to shaping your commercial arrangements and decisions in future. You cannot create a coherent IT roadmap without understanding your corporate estate, and you cannot understand your estate if you don't understand your software asset profile.
"When you make continual changes, which every organisation is currently experiencing at an accelerated pace, then this becomes even more critical because you cannot know what to do with your corporate estate if you don't understand the data behind it."
IT asset management: contributors
Dan Ward, Proxima
Libby Bagley, Licence Dashboard
Martin Wilson, Bright