MarketDojo: Is your company ready for digital transformation?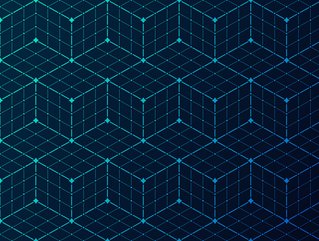 Digital transformation is perhaps the hottest topic across the world of technology at the moment. 
Digital transformation is perhaps the hottest topic across the world of technology at the moment. 
It's a concept that is continuously affecting us all in one way or another, as our personal and work lives continue to be more and more digitized. In fact, Googling the phrase brings up more than 485,000,000 results in 0.47 seconds – which is in fact more than the 'B word' we've become all too familiar with in the UK over the last 18 months. The figures clearly indicate a widespread interest from employees curious on how to get ahead of the curve and transform businesses to fit with the digital age. Whether that is to keep up with, or overtake their competitors. 
Digital technologies have become more accessible for businesses of all sizes in recent years. Allowing supply chains to perform better and more efficiently, as well as helping to evaluate entire processes with ease.  
In a McKinsey study conducted in 2017, it was uncovered that the average supply chain has a digitisation level of 43%, and that just 2% of executives that were quizzed revealed that their supply chain is the focus of their digital strategies. Abysmal amounts when you take into account how they could be performing should they invest in software that would assist them, moving them 'fully' online.
Spreadsheets and emails have had their day and, whilst they shouldn't be shunned completely, businesses need to be looking at SaaS (software as a solution) products to assist them with their day-to-day management tasks.
 SEE ALSO: 
However, reluctance to move forward with digital transformation of the supply chain, is apparent throughout the industry. The growing talent gap, perceived risks, the ability to manage the change and collating clean data to drive digital capabilities, are just a few points holding decision makers back. 
By using software, businesses are able to better manage their supply chain, ensuring a proper governance model is in place can increase the chances of consistent data capture, minimising the possibility of risk and incorrect calculations. 
That being said, even with the use of a SaaS product and having a governance model in place, businesses do need skilled people who are 'digital ready'.  
The growing talent pool gap seems to be a critical component of the reluctance of digitally transforming the supply chain. The reason being, it can be challenging to find people who can ensure that the end-to-end policy-process-systems framework, is working exactly as it should. In fact, it's thought that there is currently only one qualified supply chain expert for every seven job openings, with indications this could get worse. 
If a business does find their ideal qualified expert, they can take full advantage of AI, big data, advanced analytics and even cloud computing.
Clean data and quality people are vital in the digital transformation process; it cannot be achieved by just throwing the newest tech at an unskilled, confused workforce. 
As an SaaS provider, we strongly believe investment in digital transformation of the supply chain, is vital if a business is to survive as a business. However it's not an overnight adoption. 
Businesses need to gradually put together strategies, explore all possible problem areas and ensure the area they want to automate is completely digital ready. And inclusive of a clear governing model in place, appropriately skilled workers and a suitable, easy to use software is selected.