Massive Interactive: How over-the-top content services are shaking up teleco and media industries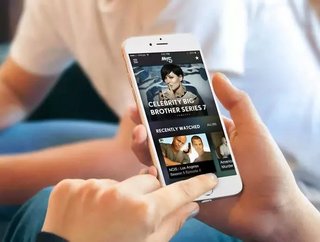 In today's digital age, more and more consumers are opting for over-the-top (OTT) services to get the content they want over the internet. Massive Inte...
In today's digital age, more and more consumers are opting for over-the-top (OTT) services to get the content they want over the internet. 
Massive Interactive is just one firm carving a unique path in this field. Its products and solutions are used by a range of leading telcos, broadcasters and content owners to deliver far-reaching OTT user experiences to their audiences. 
With 19 offices around the globe, Massive's customers include industry heavyweights such as AT&T, BBC, SKY, Telecine, YouView, Foxtel, Channel 5, Bell Media, Sony Pictures Television, DAZN, Deutsche Telekom, Pearl TV, Telstra, and Freeview.
Gigabit spoke to Max Ramsay, CTO at Massive Interactive, to learn more about the key trends and opportunities shaking up the media entertainment and OTT sports industries.
Why is over-the-top (OTT) experiences a growing trend amongst traditional broadcasters and, specifically, in the sports media industry?
Consumers have infinitely more ways to occupy their time as opposed to when linear TV was king. On-the-go lifestyles mean being handcuffed to a television and a pre-defined schedule has given way to OTT as it usurps the distribution throne.
The versatility that is part and parcel of OTT content delivery means consumer demands can not only be met but exceeded. Although there will always be a place for live broadcast, OTT has an inherent benefit in that it is able to offer consumers both the flexibility that matches their lifestyle and a much deeper level of interactivity and inclusion. The more OTT is able to offer in terms of personalisation and an enhanced user experience, the more consumers learn to expect.
This can be hard to match with linear TV, particularly when it comes to sports, making it a key component to the growth of streaming services. OTT lets fans watch content when they want, where they want, and how they want.
DAZN is a great example of this in practice. It reaches millions of consumers by offering a highly targeted sports-only service at a price point that undercuts pay TV alternatives. This type of specialist content provider, that truly understands its customers and the experience they are looking for, demonstrates why sports OTT is skyrocketing.
How does Massive Interactive help household brands such as Telecine, DR and WWE?
Massive's mission since it opened its doors twenty-three years ago has remained the same – to help improve the way the world consumes entertainment. That journey has taken us from teletext through to IP-delivered video, but the one constant has always been the end user and finding ways to enhance their viewing experience.
SEE ALSO:
With the proliferation of OTT has come new ways to interact with consumers, in a personalized way and at scale. But achieving the same level of technical proficiency in engaging audiences as Netflix doesn't come easy (or cheap!) when building out a solution internally. Often it requires operators to invest in an intuitive, third-party platform that can be managed by non-technical stakeholders, free up engineering to focus on higher value activities, and unify UX control across devices.
This is our sweet spot. We work with the world's largest entertainment and sports brands and help them shift their in-house emphasis to curating and offering their OTT service in a way engages their users through a centralized product, rather than worrying about creating code to enable changes.
Could you give me a brief summary of the technology underpinning Massive Interactive's offering?
The aim of Massive's technology is to take complex, technical problems and solve them through easy-to-use products. That's the strategy underpinning our user experience management platform, Massive AXIS.
At its heart, AXIS, and its corresponding reference applications, enable content providers to make changes to their OTT service, in real-time, and across devices – all without writing a single line of code. Its designed to be used by non-technical product owners – marketers, content schedulers, editorial staff – who can make changes to content lists, business models, page themes, row management, commercial promotions, UI design and navigation without touching a line of code.
But it goes further than this. Syncing up AXIS with an analytics platform or CRM enables targeted segmentation at scale. What this means is an operator can build different user experiences for different subsets of their audience, whether they're young, old, comedy-fans, sport lovers, high-value, at risk of churn or anything in between.
Massive Interactive was recently acquired by Deltatre. Could you tell me a bit about this deal and the capabilities it brings?
Deltatre is a global sports media services company that has spent the last three decades building the digital portfolios of brands such as NFL, ATP, BT Sport and UEFA. With experience in live broadcast and scaling deployments to millions of concurrent viewers, Deltatre knows what it takes to build and deliver sports services at scale.
Massive adds to that with its expertise in front-end UI software products, which have been proven to better engage, monetise, and retain users in addition to world class UX design. With our own heritage in both sports and entertainment, the acquisition brought the best of both companies together in a way that will help advance the industry going forward – creating the largest independent end-to-end OTT services provider in the world.
How will the rollout of 5G impact the TV landscape?
This is where the experience around sports streaming is really going to come into its own. Sport epitomises the challenges around live entertainment; poor quality video, buffering and streaming delay are just some of the elements that consumers will not tolerate when it comes to watching sport. The advent of 5G brings with it the potential to eradicate those issues when watching on mobile devices and gives OTT providers the opportunity to go beyond this.
5G not only brings with it greater speeds but lower latency, which opens the door to synchronised streams across multiple devices. The result is an enhanced experience that incorporates a second screen which is increasingly popular with avid sports fans and delivers the personalised and immersive experience viewers are growing to expect. It opens the door to delivering data-rich content, such as VR and AR, without delay. And the loyalty of sports fans mean there is a dedicated audience ready and waiting.  
5G use cases that are capable of driving rapid ROI are few and far between and so we expect to see operators look to capitalise on the sports streaming opportunity early and see the landscape develop quickly as a result.
What are some of the biggest technology trends we should watch out for in the media entertainment sector and, specifically, in the sports media industry?
Social media integration is a big one. Whether it's sports or entertainment, individual viewing habits and interests will be paired with the ability to share content and highlights straight from within streaming apps. Many brands are starting to go deeper with this, putting their money where their mouth is to create communities of like-minded fans with live chat and more advanced social media integration. We'll see much more of this throughout 2019.
Another important trend spanning sport and entertainment is the use of machine learning technology. This is set to have a significant impact on user-level personalisation, which is the concept of tailoring the user experience to different viewers rather than treating the entire audience as one.
This is already essential for keeping consumers engaged and reducing churn, and is what the industry is calling out for. Machine Learning technology is helping us to take this further, creating more personalised experiences by using deep data insights to make it easier to deliver the right content and promotions to the right viewer, on the right device, at the right time.
What do you think the sports media of tomorrow will look like? What role will technology play?
Sports fans already expect an immersive viewing experience and that expectation is only going to grow in the future. The next few years will see OTT providers increasingly throwing their hats into the ring when it comes to bidding for sports rights as they look to capture market share with the type of experience that linear TV alone cannot offer. Whereas linear TV providers continue to adapt and incorporate OTT elements to keep pace and are tasked with working out how to deliver these to consumers.
The sports content industry is acutely aware of the demanding consumer that they now have to deal with. Combine this with an increasing number of players competing for their custom we expect to see an OTT arms race which will catapult the industry forward, with the ultimate conclusion of improving the experience for consumers.