MessageBird raises $1B and acquires SparkPost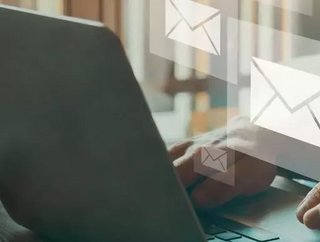 MessageBird has announced that it has raised more funding and agreed to acquire SparkPost, in a $600 million all-cash deal...
MessageBird, a Dutch communications software start-up, has announced that it has raised more funding and agreed to acquire SparkPost, a commercial email platform, in a $600 million all-cash deal to help expand its presence in the United States. 
The company has said it raised a total of $1 billion in a Series C funding round, $200 million of which was raised last year. The deal, led by Eurazeo, comprised $700 million in fresh equity and $300 million in debt. Tiger Global, BlackRock, and Owl Rock also joined as new investors.
According to , this is the largest Series C round in Europe to date and the second largest on either side of the Atlantic.
MessageBird allows customers to add a few lines of code to their app or website so customers can text, email, or call in with questions. Channels that customers can access via the platform already include Live-chat, Video, SMS, WhatsApp, Instagram, Google Business Messages, Apple Business Chat, Messenger, and WeChat. The acquisition of SparkPost will strengthen emails as part of MessageBird's suite of communication tools.
"The future of communications isn't siloed — it's omnichannel," Robert Vis, CEO of MessageBird. "Our acquisition of SparkPost will further strengthen our ability to serve customers through email as a powerful value channel, and with the most contextual, relevant information. We're also enthusiastic to expand our global business into the US market and leverage the acquisition as a logical and exciting next step in our mission to be the leading platform of choice for businesses to communicate with their customers on any channel, globally." 
SparkPost helps senders reliably reach the inbox with powerful solutions to help them plan, execute and optimise their email programs. It provides a cloud API solution that enables applications and websites to send and receive emails. 
The company also boasts the footprint to help enterprise-level brands make data-driven decisions to improve their email performance. 
MessageBird expansion 
Vis explained that the company already has a strong presence in Europe, Latin America, and Southeast Asia, and added that the new deal with SparkPost will allow it to split its operations across four major markets. The combined company will have a total of 25,000 customers and 700 employees, as well as a revenue run rate of $500 million, MessageBird said.
This new acquisition comes off the back of two earlier this month, acquiring Dutch video software firm 24sessions and Atlanta-based customer data platform Hull.io. Back in January the company also acquired London-headquartered messaging start-up Pusher.
Now at $3.8 billion, investors are speculating on when MessageBird will enter the public markets.