Nokia Fixed Networks: Embracing openness - The path to Networking Nirvana
By David Eckard, Chief Technical Officer at Nokia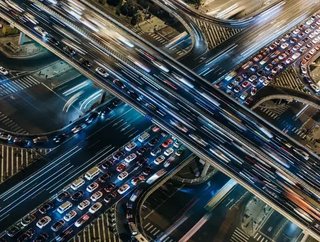 There's a belief that increasing connectivity will eventually lead to everyone and everything needing their own gigabit. However, delivering on that...
There's a belief that increasing connectivity will eventually lead to everyone and everything needing their own gigabit.
However, delivering on that admittedly lofty goal generates critical challenges that can only be solved if we take a holistic approach to the problem. The path to a gigabit is no longer singular. Instead, it combines different deployment models and a mix of access technologies, such as fibre, the cloud and 5G.
While the path forward is clear, bringing together this multitude of deployment models and technologies can prove problematic for operators. The main issue is that the residential broadband, business or mobile transport services provided are typically based on separate networks. This adds significant management and networking complexity that can be challenging for operators to navigate.
If telcos are to reach the ideal state of 'Networking Nirvana', these networks must evolve to become open. Opening is not only good for business; it's the key that will enable operators to unlock the full potential of the automated future of multi-gigabit broadband.
Open for business
Infrastructure evolution is essential – and openness is a key piece of the foundation. Open ecosystems, architectures and data are critical to improving the cost per bit and accelerating time-to-market for gigabit services. Operators need openness across all pillars and should take the open road to deliver carrier-grade, cloud native networks. On this journey, open collaborations are critical to building the ecosystems required to support the programmable world, whilst standardization will lead the way for open, interoperable solutions. With the goal of achieving programmability and interchangeability, open standards will remain key as the industry looks to migrate to the cloud and open new orchestration and automation abilities.
Some may contend that open source is the fastest route to developing new technologies and that standardization will only slow the process. While this can be inferred by the evidence of many proof of concept projects that have been started it's important to understand that open source should be thought of as part of the journey and not the final destination.
SEE ALSO:
Standardization is still a necessary step in order to build the interoperable solutions that Communication Service Providers (CSPs) require. I would suggest that there is now a middle ground that the industry can leverage which is to build on an open framework. To be effective, the framework should combine the best open standards and discipline required to enable operators to build on existing deployments, while reducing the time of the process. Open source has been and continues to be an integral part of the Research and Design (R&D) of commercial products for Communication Service Providers (CSPs) but now must be used by Standards Development Organizations (SDOs) to build these open frameworks. This symbiotic community of vendors, operators and open source will ensure that the governance, resources and knowledge are in place to thrive.
Once the foundations of open standards have been laid using open data models, the industry can leverage new programming and packaging concepts. For instance, containerized applications can enable enhanced degrees of modularity, scalability and interoperability that previously have not been seen in our industry. This will enable new applications to be created by the community that allow data to be shared openly to improve network health and customer experience. Open data models can also provide self-detect device capabilities that help to gain analytic flexibility.
Operational data, coveted by systems vendors and shielded by the CSPs, must be opened for the industry to enter a new realm of OPEX savings. Open data is critical for the automation of key functions and requires operators to play a greater role in data exchange. Data evolution is a key driver for machine learning and artificial intelligence, providing operators with the capabilities to optimize and autotomize operations, visualize data in real-time, monitor trends and enable predictive and proactive care. It can also potentially provide a significant return on the investments by moving more of the functionality from the network elements into a centralized location.
Making a difference
Openness is not only about doing things differently by using analytics and automation or embracing DevOps and co-development; but it is also about doing new and different things: enabling new business cases, diversifying strategies and creating new customer engagement and business models.
This openness will converge customer segments and different services and divisions onto a single infrastructure, diminishing parallel networks and creating a flexible environment. To fully understand the benefits of this new open architecture and avoid network openness becoming an abstract achievement, operators should focus on tangible use cases that unlock new business cases, create agility and save costs.
Whether its delivering gigabits to a home, fixed network slicing, supporting new virtualized workloads or enabling new operational models, telcos must begin building their networks with these and others use cases in mind – essentially building a network-as-a-service ideology for future business. This type of network will see fixed and wireless technologies be combined with the cloud to help manage complexity, simplify operations and automate key functions to create the modular, programmable and frictionless network where everything is simple and happens 'automagically'.
Taking a leading role
At Nokia, we are strong believers in the power of open architectures and open ecosystems. That is exactly why we are championing standardization efforts in the Broadband Forum and ETSI NFV, taking a lead role in the Broadband Forum's Open Broadband – Broadband Access Abstraction (OB-BAA) project, as well as in the ONF (Open Networking Foundation) and Open Network Automation Platform (ONAP). We are also investing our resources into initiatives such as the TERRAGRAPH Network and the Wi-Fi Certified EasyMeshTM certification program.
OB-BAA is an open source reference implementation that specifies a functional view of access nodes, abstracting device-specific implementations and exposing common northbound interfaces to a Software-Defined Networking (SDN) management and control layer. Facilitating co-existence and seamless migration, OB-BAA brings the agility to adapt to a wide variety of software defined access models as they become defined by vendors and providers in a potentially vast market – accelerating the deployment of new cloud-based access infrastructure and services.
OB-BAA is a shining example of what can be achieved with open networking cooperation, driving the open innovation which is the glue for open cloud-based broadband. Not only does OB-BAA enable service innovation by exposing standard compliant interfaces and open data models, it allows device innovation by increasing management interoperability across different implementations. It's increasingly evident that open software architectures will renew the focus on marrying the best in breed innovation from the industry and the symbiotic development of the community to create the networks for the coming decades.
Opening the door to a new era
The benefits of taking an open approach are clear. Figures state that by adopting open architectures, zero-touch automated operations will be rolled-out twice as fast (50% faster) and the introduction of new multivendor Optical Networking Units (ONUs) will also be four times faster. Third-party access nodes can also be integrated within an open architecture in two weeks, significantly reducing the interworking effort. Efficiency of network evolution testing with common Software Defined Networks (SDN) controllers and automated test stages will also increase by up to 90%. Most importantly, new capabilities such as better diagnostics for faster troubleshooting and better insights for proactive action will provide annual recurring Operational Expenditure (OpEx) savings in management of routine tasks by up to 25-40%.
By taking the open road on the journey to Networking Nirvana, operators will be able to deliver operational excellence and the best customer experience in the design, provisioning and management of multi-gigabit broadband services.