Nokia Fixed Networks: Making sense of SDAN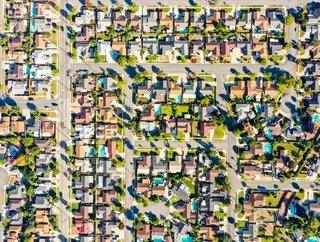 Filip de Greve, Product Marketing Manager, Fixed Networks, at Nokia, explores how virtualisation has the power to deliver the next generation of intelli...
Filip de Greve, Product Marketing Manager, Fixed Networks, at Nokia,

explores how virtualisation has the power to deliver the next generation of intelligent access by creating platforms and services to support concrete use cases while bringing the most value to operators
'Make money instantly with software-defined networking! Slash CAPEX with virtualisation!': These were the kinds of claims that were flying around at the dawn of software-defined networking (SDN) and network function virtualisation (NFV) and which have not helped its adoption in the fixed access space. Operators still have a hard time calculating or even understanding the impact of it. Of course, the concept of software-defined access networks (SDAN) has been around for several years, but you have to look at it the right way to realise the best applications for its use.
SEE ALSO:
Some still consider SDAN a cure for everything but, in the world of last-mile access, simply virtualising everything as far as the eye can see is not a recipe for success. Operators feel daunted by the idea of a wide-scale application of SDN/NFV. They would much prefer to take a measured and deliberate path towards virtualisation without disrupting current operations.
As it turns out, many desirable outcomes can be achieved through abstraction and automation and the ways in which openness and the programmability of SDAN can make for smarter and more cost-effective operations. The operational excellence SDAN creates can deliver annual recurring savings in routine tasks of up to 40%.
SDAN pragmatism
Let's remind ourselves of some SDAN basics. The idea of bringing SDN and NFV into the fixed access was to let operators use cloud, software and DevOps technologies beloved of the IT world to create more agile, manageable, dynamic and cost-effective networks. The main features of SDAN are:  
Programmability. Networks are controlled by software functionality, allowing network operations to be automated and adapted in a flexible way.
User plane separation. Separation of the management and control plane from the user plane allows new services and behaviours to be introduced across underlying hardware.
Abstraction. Operations are abstracted from service implementation logic, simplifying provisioning and troubleshooting processes that can deal with different technologies, and maximising portability in the face of future network evolutions.
Central control. Centralised network intelligence allows decisions to be made based on a global view of the network, allowing rapid network changes and rollout of network services.
Open standards. Open standards and open APIs for programming the network enable innovation and differentiation by operators.
When you begin to look at the applications of automation and optimisation, you can start to make compelling business cases where SDAN makes sense for reducing costs and accelerating time-to-market.
Each of these business cases is discrete: virtualisation doesn't need to be applied to an entire network in order to achieve a result. Instead, a judicious application of SDAN techniques enables an operator to seize an opportunity or fix a problem without undergoing a seismic shift in operations.
Let's have a look at some examples.
Zero-touch provisioning
Installation and commissioning in traditional access network nodes is slowed by the need to coordinate installation tasks between the on-site technician and operators in the NOC.
Because a SDAN is "always-on", there's no need to manually coordinate provisioning and installation activities. Any node can be fully provisioned and verified before a technician carries out the physical installation. After the node is powered up, it communicates with the network, loads the software and auto-configures through zero-touch provisioning. This drastically reduces the time required to install the device and put it into service. Functional upgrades or device replacements at a later stage enjoy the same benefits.
Network slicing
SDAN enables a single physical network to be partitioned into multiple virtual network slices. Each slice contains selected access nodes, line cards, ports, or even individual customer-premises equipment (CPE). Network tenants can operate the slice just as they would a real network.  Slices can host different services (think residential broadband vs business broadband vs mobile anyhaul) which maximises an operator's use of its infrastructure and, hence, improves return on investment (ROI). Alternatively, slices can host different service providers, opening up new revenue opportunities (e.g. wholesale) or business opportunities (e.g. co-investment). Or both.
Slicing also derisks new product introduction. The current 'inside-out' approach sees operators investing significant time and resources in building a wholesale product and developing the OSS before exposing it to customers who may not buy it.
Programmability and automation within a virtual network slice allow operators to be far more agile and respond quickly to customer demand. They can build an 'outside-in' ecosystem in which customers pick and choose elements from a selection of products and create a bespoke service in ways the operator did not anticipate.
Multi-vendor multi-technology support
Interoperability between equipment from different vendors is a constant source of cost and frustration for operators; there's much more overhead when dealing with systems of multiple suppliers. However, multivendor networks can be easily managed with an open programmable solution such as SDAN, as plug-ins can be created for different access device implementations and vendor-specific APIs. The network operations are not restricted by the ability of the network infrastructure to support SDN capabilities; the software can manage different protocol implementations (NETCONF or SNMP) and bridge legacy and software-defined networks. This is essential for making network evolution manageable.
Nowhere is this more apparent than with optical network units (ONUs). Introducing a new third party ONU can take 3 to 6 months to get right because each ONU vendor has its own interpretation of OMCI standards and they don't always get along.
In a SDAN, OLT and ONU software can be decoupled and management handled in the cloud. This means you can have multiple versions of OMCI running in parallel. And that means you can have all kinds of ONU talking to a single OLT – the management platform knows which OMCI stack to use. ONU selection becomes risk-free, saving time and money.
Diagnostics and insight
In traditional networks, data is collected in batches and then transformed and processed multiple times across different applications before any relevant insights can be derived. In addition, different management applications typically keep data in a variety of highly proprietary and inaccessible database systems, preventing reusability and leading to data consistency issues.
In contrast, SDAN solutions centralise configuration, performance and diagnostic data from all network elements in a common data lake in the cloud. Instant access to all data at any time means much more complex and powerful analysis and diagnoses can be performed. In addition, in the event of a service outage, diagnostic data is usually lost in a traditional network, sometimes making it impossible to determine the root cause. In a SDAN, the data remains available for analysis after a network reset.  
Taking the plunge
Any operator embarking on a modernisation program or upgrade should consider what SDAN can bring to the table. But don't get caught into the thinking that SDAN means all-or-nothing – it's OK to apply virtualisation step-by-step, starting with selected use cases to demonstrate the financial return. Clearly define what you want to achieve and remember that while SDAN brings shiny new technological capabilities, it is really about how an operator goes about creating value while breaking down networking silos and dated operational practices along the way.