Olaf Swantee: turning Orange and T-Mobile into EE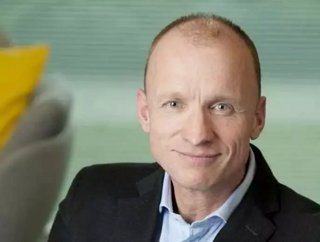 Changing a brand or introducing a new brand can be an expensive and risky adventure. It's an area where the success stories are sparse. I am fortunat...
Changing a brand or introducing a new brand can be an expensive and risky adventure. It's an area where the success stories are sparse.
I am fortunate to have been involved in one of the success stories; the Orange and T-Mobile joint venture, which later became the company and brand called EE.
A new landscape
Orange and T-Mobile joined together in 2010. Both companies had been successfully operating since the early 1990s, but the UK mobile market had stagnated, with relatively little investment. Forming a joint venture was the catalyst to change that.
The environment was completely different from when T-Mobile and Orange started out.  The Internet had been around for twenty years, and the smartphone market had really been booming since 2007, catapulting "anytime, anywhere" online access (and expectations) into our pockets.
The pace of technology change was also getting faster. Despite this, Britain's digital infrastructure had fallen behind those of many other countries around the world – even though Britons were commuting more, using the Internet more and growing their mobile subscriptions at a faster rate. We decided to tackle this by launching a new, superfast 4G network – a first for the UK.
EE: a new brand for a new network
If you have ever been involved in the creation or evolution of a brand, you will be familiar with the mountains of research that are generally involved. In our case, Vodafone was the name linked to network innovation and strength. We wanted to build that association for the joint venture.
We also had other considerations. I wanted to create a fresh, modern company culture. Of course, there were many positive elements in the existing cultures, but some of them created an environment that was not set up to succeed.
The initial company name – Everything Everywhere – had also become a burden. Representative of a bigger, better, stronger network from which you can access "everything" you want "everywhere" you go, it had been launched when the network was not performing well enough to make that claim. 
All the evidence pointed towards the need for a new brand.
A new brand family
EE was brought into the world on 30th October 2012, along with Britain's first 4G network and a clutch of shiny new products and services. That's when the real work on our brand strategy began.
We expected a big challenge, not least because we had 27 million customers who had previously wedded themselves to a particular brand for a reason.
We were clear that we wanted to keep these customers stable and happy and take them on the EE journey with us. We wanted to make sure that getting to EE as the single brand – the ultimate end game – went without a glitch.
To do this, we kept the existing brands and introduced EE as both a parent and peer brand into the market. We offered T-Mobile and Orange customers the chance to migrate to EE, and get a better deal if they did so. But if it wasn't for them, or it just wasn't the right time to make a change, we made sure they stuck with us.
Say hello to EE
In the beginning, we expected the tech-savvy youth segment – those who had grown up with the web and with mobile – to take to the superfast speeds and capacity of EE's 4G network first. And we were right. But soon, their peers, colleagues, friends and families started to join them.
Within ten months we had more than one million customers on EE. Less than two years later it had grown to ten million.
When we reached the tipping point of more customers joining EE than either of the other two brands we knew it was time to switch gear again, stopped actively selling new Orange and T-Mobile plans and products, and encouraged more customers to migrate across to EE.
EE also became the only brand to feature in any of the company's communications. If you look now anywhere that EE has a presence, you won't see any mention of Orange or T-Mobile, or those once-familiar orange and magenta logos. Of course, things have since moved on again, and EE is now part of the BT family… but that's another story.
I'm often asked about my time at EE. Ultimately, we took two businesses that were worth £8.5 billion combined, created a new company and then sold it for £12.5 billion five years later. Creating a new brand was at the heart of that success.
Olaf Swantee is the co-author of new book, The 4G Mobile Revolution – Creation, innovation and transformation at EE, published by Kogan Page, priced £19.99.