Peak Technologies talk digital strategy in circular economy
By René Schrama, UK MD, Peak Technologies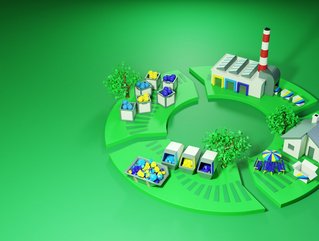 "The digital supply chain must transform", according Peak Technologies UK MD, René Schrama, who discusses the circular economy with Technology Magazine
Today, our economy is primarily linear. Of the 100 billion tonnes of resources the world uses every year, only 8.6% is cycled back into our economy (Circularity Gap Report 2022). We are by no means maximising the opportunity to collectively refurbish, recycle and reuse goods to help achieve climate neutrality by 2050.
According to Gartner, 51% of supply chain professionals expect the emphasis on the circular economy to increase in the two years following the Covid-19 crisis.
What are the core principles of the circular economy?
To put simply the circular economy aims to break the link between raw materials consumption and growth. It's an economic system to deliver better outcomes for people, and the environment. For businesses adopting a sustainable business model for a circular economy it will significantly shrink their carbon footprint and move them closer to their Net Zero targets.
This is a movement that is already delivering great impact and innovative solutions are out there. From food and fashion to plastics and packaging businesses are playing their part in reducing their carbon footprint by unnecessary waste disposal, to help build a better future for society and the natural world.
Take for example Vodafone responding the Ukrainian refugee crisis by appealing for pre-loved devices. Vodafone has donated 3,000 smartphones, connections and 1,000 portable chargers to The Refugee Council and is appealing to European citizens or corporations to find a new home for their pre-loved smartphones. Its commendable plan aims to collect and distribute smartphones, devices and connectivity to all refugees, including those fleeing Ukraine.
There is a mass scale opportunity to refurb, recycle and reuse 'preloved' technology but its only in its infancy. At Peak Technologies we are working with our charity partner British Heart Foundation to refurbish and resell donated mobile hardware via its eBay store. The initiative has multiple benefits for society at each stage of the supply chain. For instance, it will save electronic waste from entering landfills and the technology for second users has an environmental and economic dividend.
For any project such as these to work well and the wheels of the circular economy to turn effectively there needs to be two conditions in place 1. A solid partner network and shared vision to achieve carbon emission goals and 2. a robust digital supply chain framework that simplifies the logistics processes and makes it easy for partners to get on board and collaborate. ​​​​​​​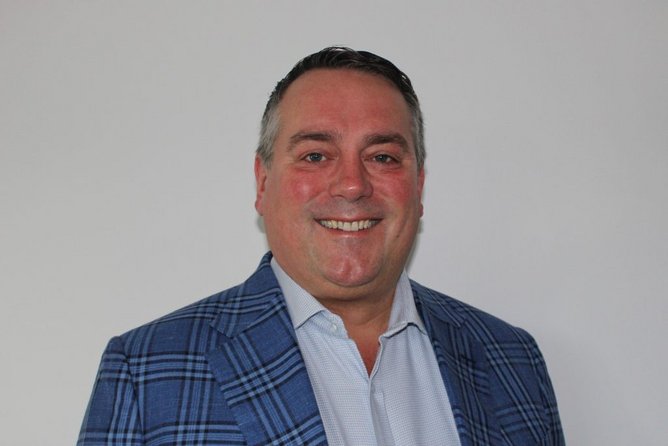 Partnerships and collaboration come first
Partnerships are often the cornerstone of many successful businesses in our current economy as communication, collaboration, synergies, and complementary go-to-market strategies are all time-tested methods of driving growth. While partnerships in our "normal" economy call for strong levels of collaboration, partnerships and collaboration in the circular economy require a systemic approach that is designed specifically to benefit multiple stakeholders including businesses, society and the environment.
Finding the right partners that share your vision in achieving a circular economy often takes more time and vetting then traditional business partnerships. For example, if you are looking for a new manufacturing partner that shares in your vision for a circular economy, you will need to evaluate if their products are designed in such a way that they are easier to repair or are manufactured from raw materials that are reused as much as possible. Since the circular economy is underpinned by a transition to renewable energy and materials, it is more important than ever to seek out partnerships that share in that vision and have the commitment from the leadership.
Getting behind a digital supply chain framework
To convert from a linear supply model to a circular supply model with its complex ecosystem, a more robust technological framework is required.
From optimiiSng the transportation between logistics facilities, providing real-time information across all of the operational functions, monitoring of end-of-life product assets and the adoption of innovative solutions for the recycling of waste materials across the entire supply chain.
Working at its best the digital supply chain should be lean and make the most economical use of time, money and materials. It must work in a way that hides the complexities of the technology and coordinate all the moving parts of the circular supply chain in real time.
Even though building a circular economy will take more time in the end a more resilient system has lasting benefits for business, people, and the environment. It is time for collective action to reset our economy and make a good contribution towards a more sustainable world.