Phil Jordan: Sailing close hauled with Telefónica's CIO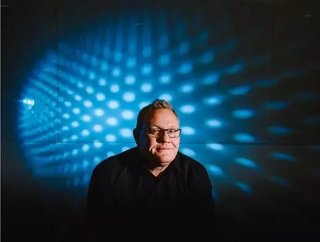 Telefónica's high profile CIO Phil Jordan is keen on sailing: in the launch edition of GigaBit he describes how he has navigated his business through c...
Telefónica's high profile CIO Phil Jordan is keen on sailing: in the launch edition of GigaBit he describes how he has navigated his business through choppy seas and murky weather to its destination
Phil Jordan is known in the CIO community as an agent of disruption. The European CIO of the year 2016 doesn't come across that way; unfailingly affable and accessible, his demeanour is that of a benevolent uncle, and for someone with the fortunes of a €50 billion organisation depending on his decisions he is surprisingly relaxed. This belies intellectual rigour and the twin passions for IT and for communication that have marked his time as Global CIO of Telefónica at a time of yes, unprecedented disruption. Maybe more than most industries, telecommunications service providers – or telcos – like Telefónica that used to be communications monopolies controlling fixed line networks in their own territories, have been shaken up by the internet. True, they quickly moved in to colonise the mobile space, and added services around TV and cable, but audacious upstarts like Twitter, Instagram and WhatsApp have thrown such a large spanner into their traditional business model that they have all had to start transitioning to a new, digital model, and that has been a journey without maps.
Telcos have been transforming with varying degrees of success, but it's widely, if grudgingly, accepted that Telefónica is streets ahead in the race to provide a fully digital, end-to-end customer experience. Since Jordan took up his post in September 2011 it has developed a bold global IT transformation strategy. To set the scene, revenues from simply connecting customers to a fixed network have been hit hard and will continue to dwindle – future growth has to come from far more intuitive and collaborative relationships with customers, whether corporate or private. As Jordan told me when we met in 2015: "Of course networks have always been important to us and remain our number one asset, but IT has become mission critical because it's driving our business to be digital in its DNA, creating multi-channel digital experiences and also creating world-class virtual shared infrastructures right across the group." The outcome for customers will be access through a single digital interface, wherever they want and in a personalised way.
Making sense
The CIO role has emerged from the shadows, says Phil, and there's no doubt that in the last three years those CIOs who still remained in the back office have almost all found a place on the board. In his case he really begins to sound like Merlin at Camelot as the era of the 'sense maker' dawns. "I think I am becoming chief story teller and sense maker to the business. All the boundaries are blurring; people are confused, excited, but also bewildered. If everything is merging and connecting, they ask, what is our role? What do we prioritise?" The CIO who can make sense out of these uncertainties is a real asset to the business – but only if he or she understands that business to its core.
While he wouldn't claim to be the only person in the business with a broad vision, as CIO he is in a unique position to navigate though its complexities – and this is a highly complex organisation. "My role requires an understanding of both the business and of the technology. Technology without business is contextless, and these days however well you understand the business if you can't see the place of technology, then you are a danger to it! As a CIO you have to corral people and lead them on a journey – and to do that you have to be able to communicate well."
Sense-making is not what he set out to do, as far as he remembers the early days when he came into IT in the footsteps of his brother, who seemed to be making a good living at it, and because it looked easy! Having started in the late 1980s as an operator on a big IBM mainframe for Clark's shoes works in his favour. "Now that I am a global CIO I find that people quite like the fact that I grew up from the shop floor. It has given me a good overall understanding of all aspects of technology and particularly how they relate to the business. Two things struck me right from the beginning. One was the impact IT was already having and the potential it could have. The other was that I found a rare ability to talk about it in a way that was not too nerdy or weird. That is probably my best skill. In whatever role I have had I have been able to find a way of communicating that role, within the business and with IT people, about the marriage of business and IT and I think that it a very important part of my contribution in the role I have today."
Another place it comes in useful is at home. As a father of three though he doesn't post it on his LinkedIn profile he is honorary CTO and head of technical support to three children and his wife. It's a job that grows in significance as the family grows, and he wherever he is in the world he has to take support calls!
Whatever path he had chosen one senses he would have made use of the same qualities. "Perhaps the reason I have had some success in what I have done is that I am a sense maker by nature. I am pragmatic and practical." Pushed further he admits that the process starts with a process of rationalisation. "I simply can't engage until it makes sense to me. Once I get it, I am very intuitive. Once I see the shape of the story and how we might push the business in the right direction I will really go with it.
Creating a language
In pushing forward the digitisation of the business he pays tribute to the support he's had from chairman and CEO José Maria Álvarez-Pallete López. "I believe in what we are doing. Sometimes my convictions are tested sorely, but I stick to them." Being an outsider, an Englishman in a predominantly Spanish and hispanophone environment, that support has been reassuring. "I explained early into the digital transformation process that I'd have to be so disruptive that I'd have to be prepared to be fired. If you are scared of that you will never do it. José Maria would agree that if we don't get there it will be down to us. That gives me great confidence, the attitude that says we will do it or go down fighting!"
It took him quite a long time to get the board to understand and swing behind him, he recalls. "Everyone understood we had to be digital, but wanted to know how and when that would happen, and how digital we are today. Not many businesses have done what we did, I gather talking to CIOs in other industries. I went out looking for a metric; something that would truly engage the board. Not all the board members have intimate knowledge of how the business really operates. To move to a truly digital world you have to get right inside the operation and really understand how your business works so we looked at every process in every segment of our business in every market, to determine if each operation or customer interaction happening in real time and to what extent it was automated. We did the hard work of assessing that, then we rolled it up, and I am able to say now not only what our digital capability is today but where it will be in a year's time and in two."
"I think we have been able to create a language that the board can understand – a language that is communicable so we can describe our journey to the external world, something we can track, and something that targets investment. That is a good example of sense making. When I started there was a lot of blurring. We were unsure about our place in the value chain and the industry. Today I can point to which geographies, segments and and processes we are not digital enough – so let us make sure the investment is focused in these places. Let's make sure it is end-to-end because that is what customers expect. That is how I can bring value to the business as a leader, taking all these inputs, making sense of it and driving a journey of change that is no-regrets."
What we expect from digital
Of course there was no way the young Phil Jordan could have foreseen any part of what he is doing today. January 1 2017, he points out, was the date of the first public phone call made on a mobile phone in the UK: today there are 86 million connected devices, driving, dictating and controlling people's lives in a way. The world has woken up to digital but a large section of business still doesn't get it. We're all familiar with the local business that to give itself kudos makes you choose form a catalogue of options when you know there is only one person to answer the phone anyway. Many larger enterprises indulge in similar 'digitalwash'. "It makes no sense to disguise yourself as a digital business. Customers will quickly see through businesses that put lipstick on the bulldog and fiddle around with their online channel to give the impression that they are a digital company!
A complex service business like Telefónica cannot afford to do this. Customers engage with some truly end-to-end digital businesses, Phil says, and they won't be slow to pick up that the experience is not end-to-end, not real time or not automated. "Amazon is an excellent example of a business that is fully digital. It's super-easy to engage, quick, intuitive, frictionless, painless. Speaking as a consumer, it is all the things I want. I have never spoken to them, never had cause to ring them, I can do anything I want to, where I want, on whatever screen I choose." That kind of experience creates trust, and that level of trust is what he wants Telefónica customers to have.
Don't make too much of the comparison with Amazon, which hasn't the complexity, the 90 year history or the large fixed and mobile infrastructure and data centre estate to deal with. However end-to-end digital is vital to both. 60 million customers in seven countries are already experiencing it, and in the first quarter of 2017 a further ten national operation businesses (OBs) will migrate. Pressed for an example he chooses an unlikely one. Not many people know much about Moquegua, small town more than 700 miles from Lima, but it was selected as the first Peruvian city to migrate. "We don't start in the capital in case things go wrong. Nothing went wrong, so now customers in Moquegua have a better end-to-end digital experience than in many European cities."
90 percent of customers in Latin America, Telefónica's biggest market, will have migrated by the end of this year and the digital transformation will be complete by the end of the current strategic plan in the 2017/18 financial year. This will enable the company to leapfrog the digital native over-the-top challengers in its market, and prepare it for the next step.
Digital to data democratisation
Networks, IT and digital services make up the company's first three platforms. The fourth is the customer's data and knowledge, which Telefónica is preparing to put into the hands of the people it relates to. As a business Telefónica has accrued a tremendous amount of data from its 341 million subscribers, but that data has been used for internal use rather than used to improve customer experience, Jordan points out. "We have access to millions of bits, and only ever used it to build network. There's so much richness about a customer's life in that data, so just think what could be achieved by taking that data out of a functional silo and making it available across the business, and ultimately to the customer, to give them a better experience. We'd like to help them live their digital lives in a more informed way – that is my vision and that of our chairman too."
To fully realise that vision, the entire world would have to change, though. He worries that political and regulatory change will put the brake on change. "We need policy makers to be the most progressive they have ever been and I worry that the political landscape is moving the other way. We seem to be seeing more fragmentation, isolation and protectionism precisely at a time when this digital world need progressive law making. Artificial intelligence (AI) will become mainstream in the next three years. We need to decide ethically and legally what role it will have in thousands of different industries and applications. It makes no sense to do that in isolation. We should be getting together and collaborating as a human race on what the role of IT will be as the virtual and 'real' worlds blur and decision making moves from being rule-based to machine-based."
He worries that the space between the regulatory and digital worlds that exists today will get wider as the potentialities of data, for good or ill, expand. "It is terrifying that there is such a big gap between the opportunities technology can offer and our ability to lay down a framework for it." The next phase of what he calls the digital industrial revolution is already upon us. Every sector will have to engage with it, and here he sees a golden opportunity for Telefónica. "We can apply something that is easy for us – connectivity. We will always have a place in that value chain because we provide connectivity. Where we have close association with a business in the connectivity sector we will probably go beyond and provide them with things like customer privacy, data management and cloud. Where we don't we will be the connectivity provider."
Disruption is a dangerous game
Jordan makes a clear distinction between disruptive technology, which is just another tool at the end of the day, and the process of disrupting a business through technology. It's only in the latter context that he would like to be considered as one of the more disruptive CIOs in the business. "What I'd call disruption is challenging the business to be something different by deploying technology. The scale of the change I have been driving for some time now is much bigger than in the rest of the telecoms industry. Disruption is a dangerous game. The successes are remembered but there are thousands that got fired and failed. My personal contribution as a leader in disruption tends to be in sense making, story telling and challenging inertia."
The advice that other CIOs would be wise to listen to from the European CEO of 2016 would start with the need to know and understand the business at least as well as the others round the table. IT is the only function that touches all parts of the business. CIOs who just run IT and understand technology are not remotely transformational given the challenge we have got. I'd suggest they engage the board around clearly defined actions and clear KPIs, and then show progress. If you can't deliver you will get fired!
When he gets the chance Phil Jordan loves sailing. It has some valuable lessons for a CIO, he believes. "As I see it, one of my key roles is to hold the business on its journey and not allow short term tactical headwinds to blow it off course." You need to keep your destination firmly in sight, even when reaching it means taking in a different direction. Without conviction as to the destination, the tack will become its own end. In his work for Telefónica he has had to do a lot of tacking, and explain an apparently erratic course even to his own team. "In the blurred world I have been talking about it would be great if there was a GPS for business, but don't believe the consultancies that tell you they have one!"