Q&A: Inside the 15,000km Hawaiki submarine cable project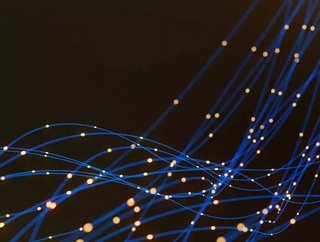 As the world around us continues to become increasingly connected, turning readily towards the digital sphere, submarine cable networks are becoming int...
As the world around us continues to become increasingly connected, turning readily towards the digital sphere, submarine cable networks are becoming integral to supporting the ever-developing online global ecosystem.
However, executing the development and construction of such sizeable infrastructure is a huge undertaking, something that Rémi Galasso, Co-Founder and CEO of Hawaiki Submarine Cable Limited Partnership (HSC LP), knows all about.
Speaking to Gigabit magazine, Galasso gives exclusive insight into the magnitude of the company's current 15,000km project in partnership with TE SubCom, linking the US to Australia, in addition to his own experience working in such a niche industry:
How did HSC LP come into being? What drove the desire to implement this project?
Having worked in the telecommunications industry for many years, but especially within the Oceania and Pacific regions, I felt the mounting frustrations around the lack of high-speed infrastructure connecting this important part of the world to critical economic and cultural hubs like the US.
Back in 2010 I started to think about ways in which I could do something to address this problem and began conversations with a handful of successful and pioneering entrepreneurs I felt could understand this vision. In particular, this project would not have been possible without the support of Sir Eion Edgar and Malcolm Dick.
See also:
What has it been like to work on the project to date?
Hawaiki has been without a doubt the highlight of my professional career, and an experience that also been immensely satisfying personally. The company is made up of some of the best business and technical minds in the global telecommunication industry, drawn from across the world and some of the most successful and innovative companies in the sector.
Combined with the magnitude of what we are about to achieve, I can say that myself and the team at Hawaiki feel that we are part of something extremely special and important that will benefit businesses, universities, government, and communities throughout the region for decades to come.
What is the level of competition among transpacific cable networks. Is there any?
There is of course competition at every level within the telecommunications industry. The question is to what extent?
Submarine cables have provided the backbone of international communications since the mid-19th century, and in that time hundreds of cables have been deployed that criss-cross the world along its sea beds and ocean floors.
But the amount of capacity connecting this region to the US and the rest of world has always been less than what is needed; even more so now with the increased reliance on digital communications and enormous amounts of data we are new seeing generated.
For New Zealand, our cable is just the second connecting the country directly to the US, a situation which has led to growing anxieties about the stability of our very economy should a natural disaster or other unforeseen event compromise the cable currently in operation.
How important is it for HSC LP to be carrier-neutral?
The key benefit of being carrier neutral is that Hawaiki is free to work with any customer looking for additional capacity, without needing to worry about any potential conflicts of interest that might arise. There are also no OTT (over-the-top) partners of Hawaiki, meaning that no stakeholders are given priority over others, which is often the case with other large-scale telecommunications assets.
Describe the scale of this submarine cable project.
The Hawaiki cable will provide direct access from Australia and New Zealand to the US market and deliver more than 43 Terabits of new capacity to the South Pacific region in 2018. This is about 10 times the current consumption of Australia and New Zealand combined. Additionally, the new capacity represents a seven-times increase on current levels.
Describe your partnership with TE SubCom. Are you confident of an on-time, on-budget project delivery?
TE SubCom is one of the world's most experienced and respected deep sea cable laying and communications engineering firms.
TE's state-of-the art deep sea cable laying vessels, the 'CS Global Sentinel' and the 'CS Responder' - and their world-class crews - have ensured a completely smooth and event-free journey so far to bring us to critical half-way point, as was celebrated in January 2018, in Auckland.
New Zealand Minister of Communications, Clare Curran, and other distinguished guests, were given a lengthy tour of the Responder to see first-hand the sophisticated levels of planning and modern deep sea and fibre-optic technology on board.
Attendees of the tour would not have been surprised to learn that the project is right on budget and well on track to meet its June 2018 deadline for completion.
What connectivity benefits will this bring to the consumers and businesses of the US, Australia, New Zealand and Pacific Islands?
The benefits are enormous. Companies in New Zealand and Australia have traditionally been among the most innovative in the world, with our respective digital industries undergoing a rapid transformation as they become more connected and involved with international markets. The same can be said for our research and academic institutions.
In the Pacific we can see encouraging signs of increased growth and willingness to embrace innovation for positive change across economies and communities.
The delivery of faster and more reliable fibre optic connectivity, in orders of magnitude greater than we have today, has profound implications for all of the people, businesses and institutions across the entire region, while also bringing all of us closer together, enabling new partnerships, collaborations and opportunities.
What are some of the challenges involved in delivering a cable laying project at sea?
The Hawaiki cable will stretch 15,000 km linking New Zealand, Australia, Pacific Islands and the US. That's an enormous scale, covering a broad and varied stretch of sub-sea terrain, ocean currents, weather and other conditions, posing significant and unique challenges to network designers, the two cable ships Responder and Global Sentinel and their respective crews.
For example, in certain parts of the route, it is necessary to bury the cable several metres beneath the ocean floor to protect it from threats posed by commercial fishing and other ocean industries. Natural factors such as currents, heavy seas, tectonic and volcanic events also play a role.
TE SubCom cable ships are well-equipped to manage all of these challenges with state-of-the art digital systems guiding the cable every step of the way, including via submersible vehicles and equipment.
Given the enormous capacity provided by Hawaiki, when do you expect the full benefit of this to be realised? Do you foresee the need for future sub-marine cables between ANZ and the USA?
It might be hard to believe but the international traffic of Australia and New Zealand is doubling every two years, and some of the existing cables connecting these two countries to USA will probably reach full capacity by 2020. Hawaiki's priority is consequently to address this immediate demand for extra Terabits. On top of that, existing cables are getting older every day and will need to be replaced and/or completed by new cable systems as soon as possible to ensure the diversity required for an always-on internet connectivity. To make the long story short, new transpacific cables will definitely need to be built in the coming years to secure ANZ Internet access.