Q&A: Kate Beaumont, Director of Innovation at Samsung UK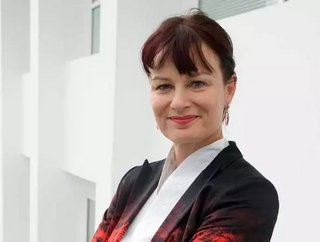 Over a career spanning multiple decades and industries, Kate Beaumont,Director of Innovation, Technology & Services Strategy at Samsung UK, has been...
Over a career spanning multiple decades and industries, Kate Beaumont, Director of Innovation, Technology & Services Strategy at Samsung UK, has been at the forefront of an increasingly diverse wave of executives. We sat down with her to discuss diversity and inclusion in the tech industry, and how Samsung is charging head on into a more equitable tomorrow. 
Hello Kate. First of all, could you tell me a little about yourself, your journey so far, and what drew you to your current role as Director of Innovation, Technology and Strategy? 
I worked across a variety of industries - including insurance, magazines, commercial electronics - before coming to telcos about 18 years ago. I'm naturally very curious and, especially when I can see things are broken, an intuitive problem solver. Samsung UK was the perfect home for me because when I walked into the business, it had just gone through leadership change and really needed a lot of business and operational transformation. I was able to come in, identify what the needs were and then work to rebuild and put into place the commercial operating rhythm. 
What I established as I came into the telco business is that product really is my first love. Which I think is what drew me to my current role. Being at the cutting edge of tech is both fascinating and scary, because it's like every sci fi movie you've ever seen might become a reality in the next five years, and there's a lot of responsibility that comes with that, I think, as a tech company. I wanted the opportunity to be able to shape and influence that. 
How have you seen the experience of women working in the technology space change over the past decade? 
Well, I think it's been quite subtle and the pace of change has been relatively slow. Like technology, I would say not a lot of movement in the first five years, but the pace of change has started to accelerate in the second five. If you think about it like the consumer purchase funnel: at the top you've got big awareness, right down to the bottom where that converts to purchase. 
I think there's been a big increase in awareness over the last few years of women's role professionally - more senior women in business, the value of having not just gender mix but cultural mix. That kind of diversity and the value that it brings to big leadership teams.
 And we're starting to see some large companies in tech have female CEOs or females in executive roles. We're starting to see change, but I think it's still the tip of the iceberg.
What are you and Samsung as a whole doing in order to promote an equitable workplace that fosters and takes advantage of diversity? 
It's common knowledge that there's a psychological bias to hire yourself into a role. Overcoming that, working to hire managers that are conscious of the diversity within their teams, that's something that, globally and in the UK, Samsung is tackling head on. 
We have an informal mentoring program, that I'm personally involved in because I know from starting out in insurance in the 90s, I really could have done with some female mentoring - in terms of advice on how to stop things like the head of the board deciding that I was the person to make the sandwiches because I'm the only woman he can find, despite me being an account director. 
Obviously, things have moved on a lot from that kind of environment, but I think it's really valuable to help women of all ages navigate what can be quite complex organizations in the tech industry.
Samsung UK also has flexible working hours. We recognise that people have different responsibilities at home and want to make sure that, for example, people going on or coming back from maternity leave can balance their work/life schedule. 
What message would you give to young women who are considering a career in technology? 
I think it's really important to believe in yourself so others can believe in you. I don't mean this as a cliché, but you need to approach it with confidence and curiosity. 
The tech sector is also really, really broad and there are lots of different areas to it. So, the primary advice I'd give is: match your areas of interest and your strengths with the corresponding part of the industry. I think, whatever company that you work for, irrespective of whether it's a tech company, you need to make sure that your values and the companies values are a reasonably good match, and then find the right role for you within that company. 
One of the things that Samsung is really good at is helping people move people from one function to another within the company. We're quite good at letting people execute that sideways move. If you're training to work in product, but decide you want to go into sales, Samsung doesn't go, "Well, you don't have any experience in sales. So, no." We'd take a look at your performance and see that, maybe you've had a lot of interaction with our channel partners, you've shown gravitas and leadership, you've shown that you're capable of learning and growing. We'd say: "If you want to try this new opportunity, let's do it." 
Kate Beaumont is the Director of Innovation, Technology & Services Strategy at Samsung UK. She has extensive experience in the technology/telecommunications and retail sectors, specialising in commercial product management, strategic partnerships and procurement of mobile & consumer electronics. 
Kate will also appear in the November issue of Gigabit Magazine, where she sits down with us to talk about 5G, gesture controls, connected living and Minority Report.