Renesas factory fire intensifies semiconductor supply woes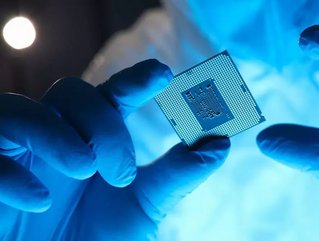 The Renesas fire resulted in no casualties, but damaged manufacturing equipment, putting further pressure on the ongoing semiconductor shortage...
Renesas Electronics has announced that one of its Japanese factories suffered a major fire on 19 March.
The company is one of the world's largest semiconductor manufacturers and a particular specialist in providing chips for the automotive industry, with customers including the likes of Toyota, Nissan and Honda.
Automotive digital transformation
The automotive industry has become ever more technological as it's been disrupted by newcomers such as Tesla, which has risen to become the world's most valuable car company on the back of innovations such as self-driving and over-the-air updates. Now, car manufacturers increasingly tout their vehicles' technological capabilities as they compete for sales - with semiconductors a crucial part of the supply chain.
The Renesas fire resulted in no casualties, but damaged manufacturing equipment, with the guilty culprit being plating equipment which caught fire due to an overcurrent. 2% of the company's manufacturing equipment in the building was destroyed, with production described as "". The company further said that: "due to the recent increase in demand for semiconductors, the situation does not allow for all products to be immediately produced alternatively. We will ensure to make considerations to produce as many products as fast as we can."
Hidetoshi Shibata, President and CEO of Renesas, apologised for the disruption, : "We would like to give our sincerest apologies to neighboring residents, customers, partner companies, relevant authorities and all those involved for the trouble the fire caused."
The semiconductor squeeze
The development adds to pre-existing pressures on semiconductor supply caused by the ramifications of COVID-19, from factory shutdowns to increased demand for technology. Reality is already biting, with even giants such as Samsung forced to of their new flagship phones.
Such are the anxieties around the problem that securing semiconductor supply is becoming a key geopolitical issue. The EU, for instance, earlier this month an ambitious plan to manufacture 20% of the world's semiconductors by 2030.