Samsung announces Q2 profit was the highest in three years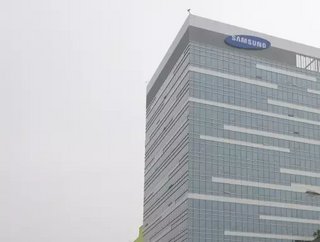 South Korean technology company, Samsung Electronics has announced its Q2 profit was the highest in three years, thanks to strong chip and memory sales
Following Samsung unveiling its earning expectations, the company have now announced its final Q2 2021 numbers. Samsung has seen a 20% increase in total consolidated revenue from the previous year and a record for the second quarter.
Operating profit increased 34% from the previous quarter. This increase came as market conditions improved in the memory market, operations normalised at the Austin foundry fab and as effective global supply chain management helped maintain solid profitability for the finished product.
During the second quarter of 2021, the company's revenue was KRW 63.67 trillion (approximately $55.56 billion) and its operating profit was KRW 12.57 trillion (approximately $10.97 billion).
Demand for memory chips as a driver for profit
Samsung's semiconductor business saw a significant improvement in earnings as memory shipments exceeded previous guidance and price increases were higher than expected.
Due to COVID-19 related production disruptions, earnings at the Mobile Communications Business declined. 
The company aims to maintain solid profitability in this division, however the risk of continued disruption due to the pandemic remains. To achieve solid revenue in Mobile Communications Business, Samsung will boost the competitiveness of the product lineup and continue to increase sales of the Galaxy Ecosystem products.
Although sales of Galaxy smartphones faltered due to chip shortages and disruptions in the company's Vietnam factories, Samsung's semiconductor chip divisions continued to drive profits.
High memory prices and demand for memory chips were key factors driving higher profits, Samsung said. The Memory Business is expected to see continued demand growth for server and mobile products; the company expect demand for memory chips to stay strong for the rest of the year. 
Solidifying leadership in premium smartphones
Looking to the second half of the year, Samsung expects problems for components to persist, as well risks brought about from COVID-19 and geopolitical tensions.
Despite these issues, the memory market's fundamentals are expected to remain strong on the back of increasing 5G adoption and sustained demand for servers and PCs.
Samsung plans to continue to manage production mix in a flexible manner and enhance capabilities to meet fluctuating market demand. The company will also further cement its leadership in cutting edge chip technology.
To strengthen its market leadership, Samsung plans to introduce new technologies such as Under Panel Camera (UPC) and low-power consumption related ones.
In the future, the South Korean technology company expects to solidify its leadership in the premium smartphone segment. They will achieve this by mainstreaming the foldable category. The company is expected to launch the Galaxy Z Flip 3 and the Galaxy Z Fold 3 with sleeker and more durable designs and lower price tags