SAP Ariba: What can progressive rock teach us about digital networks?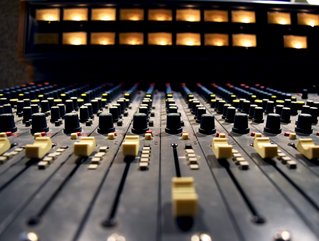 In the 1970s, the composer Frank Zappa pioneered a technique called xenochrony
In the 1970s, the composer Frank Zappa pioneered a technique called xenochrony, where he superimposed an element from an existing recording, such as a guitar solo, onto that from another, such as a drum track, typically of a different time signature. To his legion fans, the convergence of rhythm and tonality brought out unexpected — and often pleasing — musical patterns.
He understood that in music, innovation can arise through the detection of latent patterns in sources of disparate origin. Yet Zappa, a shrewd entrepreneur, might never have imagined the same principle would hold true in business decades later. Today, businesses capture vast reservoirs of data on a regular basis — about their customers, their trading partners, and their own operations. But these data often reside on information systems that don't "talk" to each other. As a result, many businesses fail to extract the insights hidden away in them. 
What could businesses learn — about themselves, their suppliers, their stakeholders — if, not unlike Zappa, they cross-referenced the source material already in their possession? Thanks to cloud-based digital networks, many are discovering insights aplenty, reaping value from them, and extending their competitive advantage in the process.
SEE ALSO: 
Find out more about the delicate interplay between man, machine and the supply chain in an article by Sean Thompson, senior vice president of Business Network and Ecosystem at SAP Ariba and SAP Fieldglass, in the September issue of Gigabit magazine. As the leader in charge of strategy for Ariba Network and growing the company's ecosystem of partners, few people are better positioned than Thompson to give insight into the ways in which the ongoing digital revolution is set to shape the business ecosystems of the future. 
Frank Zappa was a composer, multi-instrumentalist and band leader responsible for seminal albums such as Freak Out! and Apostrophe. Zappa is (in)famous for raucous, experimental tracks that test the limits of harmony and atonal sound. He also had a spectacular mustache and named one of his children Dweezil - undeniably a singular individual.