Shopify Searches for CTO to Maintain its eCommerce Growth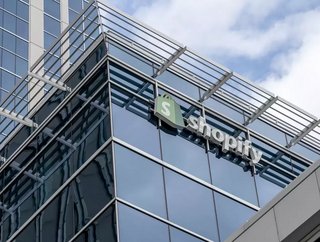 Shopify announced it is looking for a Chief Technical Officer as part of its strategy for growth, as its stock market value continues to increase
Since the early stages of the Covid-19 Pandemic, there has been a significant change to the way people work. Many small business start-ups have appeared, but thanks to Shopify, the online sales platform provider, it has never been easier to set up an online store. 
Recently, Shopify announced it is on the search for a Chief Technical Officer (CTO) to manage its platform, which powers millions of businesses worldwide. The company is looking to make substantial developments to its internet infrastructure to support its product lines, including Core, Merchant Services, Shop and the Shopify Fulfilment Network.
Continuing Technological Development
According to Shopify, the new CTO will play a crucial role in progressing the platform, which continues to grow exponentially. "We're looking for a CTO who can build internet infrastructure that powers millions of businesses around the globe. As CTO, you'll build out Shopify's technology platform and work closely with our CEO," says Shopify. 
Forbes reports that Shopify shares are currently trading at around US$1,240, which is a result of a 9% rise in its stock prices over the past five trading days - outperforming the S&P 500 by 7%. Shopify - with 2,000 employees across its product lines - attributes its success to the quality of engineering in its early stages. "We got here by putting a lot of emphasis on world-class engineering from day one. Long before anyone imagined the current scale of Shopify was possible, we planned for it and architected for it. This long-term focus on craftsmanship and infrastructure has been a big part of the success."
Modern Digital Strategy
As a result of Covid-19, the company has committed to expanding as 'Digital by Design', meaning the majority of its developers work remotely. This comes as no surprise as many organisations have become interested in 'work from home' operations. For the success of remote working, along with increased technological development of its platform, it makes sense that Shopify is ready to hire a CTO. "We have a strong bench of VPs leading each area. To meet our ambitions, we'll grow our engineering team drastically over the coming years, and you will lead the charge," the job specification states. "Covid has accelerated the world of retail forward by 10 years, and we were equal to the challenge. Now, we're building back up a technology and infrastructure surplus to power future opportunities."
For more tech insights, check out the latest issue of Technology magazine.