Startup Spotlight: Hiber promises cheap, global IoT coverage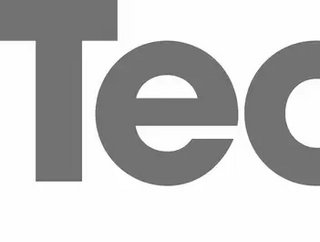 Dutch startup Hiber just started commercial trials of its low-cost, low-power, global Internet of Things network, designed to bring connectivity to remo...
Dutch startup Hiber just started commercial trials of its low-cost, low-power, global Internet of Things network, designed to bring connectivity to remote and developing regions of the world, following the launch of two nano-satellites late last year. 
Founded in 2016 under the name Magnitude Space by veteran satellite technicians and entrepreneurs Coen Janssen, Erik Wienk, Ernst Peter Hovinga, Laurens Groenendijk and Maarten Engelen, Hiber is the first spacefaring Dutch startup. 
Its moonshot goal is to bring IoT connectivity to the 90% of the world not currently covered in order to help tackle climate change, grow crops more efficiently, manage natural resources better, and protect wild animals.
"For Hiber, IoT isn't smart homes linked to smart watches. It's bringing IoT to areas where there's never been affordable cellular access or wifi. Rural, remote and industrial IoT connectivity is where the real world-changing innovation will happen," said the company in a statement. "Hiber's mission is to bring easy, affordable access to IoT connectivity to everyone on our beautiful planet. No longer is it the privilege of the developed world but the whole world. Nano satellites make this happen by covering 100% of Earth's surface. Rural, remote and industrial connectivity is a reality. Allowing IoT access from the widest oceans, coldest poles, darkest jungles, highest mountains, and busiest cities. Even your mom's backyard.
Imagine being able to monitor remote fishing fleets, knowing the perfect time to sow crops, when an outback water supply was low, or where 1,000 isolated railcars are. And that's just today's solutions. Hiberband means previously unthought of ideas can easily become real. The possibilities are limitless."
SEE ALSO: 
Next year, the number of devices connected to the IoT is predicted to hit 30bn. The ability for connected sensors to gather and analyse data, communicating across an interconnected network is widely recognised as one of the most pivotal developments affecting the commercial and consumer spaces right now. 
For Hiber, the applications of cheap, low-power IoT connectivity across the entire world are clear. With over 70 customers across the globe already signed up to commercial trials, some of the initial use cases will be: 
Soil Moisture Monitoring - Monitoring soil moisture levels on farms helps farmers understand whether their crops need water. The sensors developed by Hiber partner Royal Eijkelkamp ensure that farmers make the right irrigation decisions, reducing water waste and increasing crop yields. Hiberband makes this solution globally available.

Beehive Monitoring - Bees have been facing the threat of extinction for more than fifteen years, and Hiberband's technology will be instrumental in ensuring successful cultivation and preservation of bee colonies. Bee farmers can monitor the environment inside hives anywhere on the globe using sensors connected via Hiberband, ensuring that the conditions are optimal for bee survival and honey production.

Crop Monitoring / Post Harvest - Monitoring crops will help farmers across the world reduce food waste and spoiled crops. Centaur Analytics has developed an "Internet-of-Crops" platform that monitors the condition of harvests all the way from the farm to the consumer. Hiber enables Centaur to provide customers in the US and globally with updates on crop conditions no matter where they are in the world.
"Earth's growing population combined with climate change is placing enormous stress on the world's food supply chain. The lack of transparency in the chain is causing about one third of the crops in the world to be wasted before consumption. Together with Hiber, we are now able to effectively monitor crops after harvest globally - no matter the location," said Sotiris Bantas, CEO at Centaur Analytics. "This means that Centaur and Hiber together combat food waste and promote sustainability, while at the same time providing new business opportunities for producers, traders, and CPG companies."
Hiber launched its first two satellites from sites in Sriharikota, India and California, USA in November and December, 2018. It will be launching its third and fourth satellites in Q1 2020 also in Sriharikota, India.