Strategic vendor management gets complicated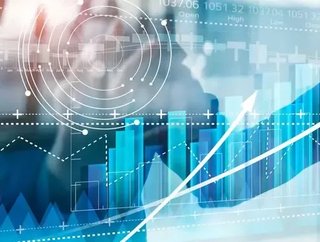 With an increasing number of vendors, sometimes replicating services, strategic vendor management (SVM) is becoming more complicated...
Strategic vendor management (SVM) is a critical tool in technology procurement and partnership building. At a time when the number and nature of technology partners is exploding, it has never been more important to structure insights and measure returns on individual or co-dependent technology vendors.
There has been a seismic change in the way technology vendors operate, and in how they are assessed by customers. The rise of easier implementations and multi-vendor strategies has increased complexity and competition. No longer do companies commit to lengthy contracts with a single vendor, and the benefits of strategies such as multi cloud – security, reliability, compliance and avoidance of vendor lock-in – are becoming corporate gospel.
And the shift to multi-vendor strategies has added complexity to SVM, which must now delineate where responsibility lies in the event of security breaches or operational failure.
Specialised SVM
This means that SVM is no longer something that can be scrawled in the margins of a white paper. It requires dedicated talent that can balance the complicated process of onboarding the right new partners, while monitoring ongoing relationships and products with a careful eye. Done at any kind of scale, this requires vendor management organisations (VMOs), who specialise in exactly this line of work.
Deloitte, which offers a managed consultancy service for VMOs adapting to this new world, thinks there are a few key strategies a VMO must pursue. "[They] must adapt to a new generation of outsourcing models with multiple vendors and different service types," it begins. "To achieve the benefits from Outsourcing 3.0, VMOs have to be equipped with new vendor management capabilities to manage a complex multi-vendor ecosystem. We recommend a service integrated and converged approach to overcome the arising challenges of increasing complexity, transparency and the rising requirement towards vendor collaboration."
All change
And vendors themselves are changing. Whereas once they positioned themselves as transactional partners – you spend, but you save – the new playbook cuts them to different lengths. Those transactional partnerships survive, but have become secondary (even tertiary) to deeper relationships with ongoing vendors who continue to offer more breadth and benefit in a consolidated product, or strategic partners, whose products and services help a given company to achieve its strategic goals.
The management of this tiered system of vendors is a tricky balance, not least because of the complexity. And companies will see short-term (actual) costs rise as they employ manpower and software to examine their options and the fruits of their decisions. Where a multi-vendor approach is taken, costs will again be higher. You can't balance risk by hedging. Longer range forecasting and disaster planning should be able to justify the case for higher spend, and should be considered part of a wider business strategy. Most importantly of all, KPIs must be set to identify the ongoing success or otherwise of any given vendor relationship.
Shared initiatives
Keith Murphy, from Purchase Control, thinks KPIs can do more than tell you whether your partner is delivering according to contract. "Such monitoring can help both parties identify and leverage opportunities they might not have detected otherwise, allowing for shared initiatives for growth, penetration into new markets or the development of additional production refinements and new products."
As a purveyor of a cloud-based procurement system, he is also unsurprisingly greatly in favour of using technology to manage vendors, including AI.
"Automated processes and complete data access and management make it much simpler for your procurement team to establish and enforce the standards vendors are required to meet in order to gain, and keep, your business," he says. As well as collating swathes of high-visibility data within the business, he advocates for using AI to automate "low value and repetitive tasks like data entry, template population and customer service requests."
"Your team can dedicate its time and talents to high-value strategic work and still be able to jump in when needed."
Old habits
Although the pendulum has swung towards using SVM to manage increasingly complex vendor rostas, the old justifications for using vendor management systems remain. In fact, as scrutiny on the tech sector has grown, so has the importance of keeping an audit trail and maintaining a high degree of accountability over potential or actual security threats.
Governance, risk management and competence firm Quantivate has compiled a questionnaire for vendors who may be at risk during the Covid-19 pandemic. It includes questions on business continuity, service interruption, impact over time, security risks arising from a work-from-home policy and, perhaps most pertinently, asks whether they have asked their own vendors and suppliers similar questions.
The company says, "Proactive action to reassess the risk levels of your critical vendors is a must in these uncertain times."