T-Mobile announce record breaking Q4 2021 earnings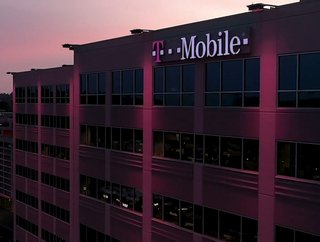 T-Mobile US Inc. (TMUS) reported fourth-quarter net income of USD $422 million this past Wednesday, February 2, which topped Wall Street expectations. 
T-Mobile, the Bellevue, Washington-based wireless carrier has said it had profit of 34 cents per share after revealing it's Q4 earnings for 2021. Adjusted for costs related to mergers and acquisitions, earnings came to $1.10 per share. The average estimate of 16 analysts surveyed by Zacks Investment Research was for earnings of 16 cents per share.
The news comes off the back of T-Mobile also planning up to USD $13.5bn in capital expenditures in 2022. The company plans to increase its mid-band spectrum-based "Ultra Capacity 5G" network from coverage of 210 million people at the end of 2021 to 260 million this year, and 300 million in 2023.
"There's one clear 5G leader in the United States and that's T-Mobile," the company's president of technology Neville Ray told Barron's. "We're looking to extend our lead in 2022."
The results mean T-Mobile's stock has risen by 9% in after-hours trading on Wednesday.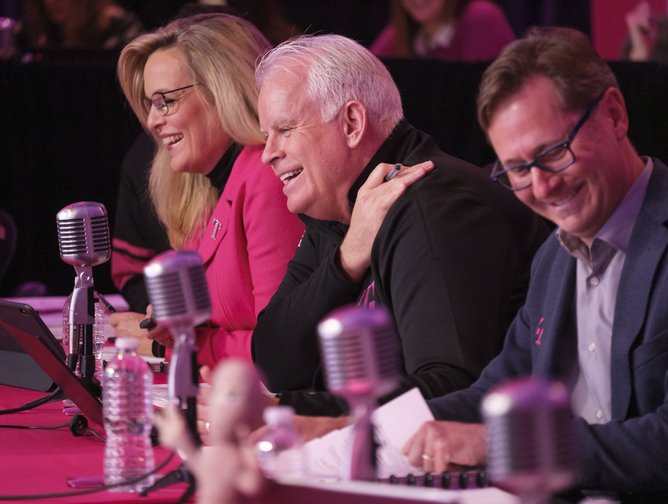 Other notable milestones in 2021
2021 has seen some momentous achievements for the 'Un-carrier'. Here's a brief run-down of some of them:
Postpaid net account additions of 315 thousand in Q4 2021, and 1.2 million over the full-year 2021, which more than doubled year-over-year.
Differentiated growth model saw service revenues of USD $15.0 bn in Q4 2021 and USD $58.4 bn in full-year 2021, which was also a record-high.
Invested nearly $3 billion in the FCC's Auction 110, securing additional mid-band spectrum to further fuel its industry-leading Ultra Capacity 5G network.
High speed internet deliver to over 10 million rural households
President of Technology at T-Mobile, Neville Ray, said: "We're already delivering customers the largest, fastest, and most reliable 5G network, and we're always working to make the best 5G network even better. While Verizon and AT&T remain locked in a 5G race for second place, we'll use this additional spectrum to take our 5G network to the next level and deliver even greater 5G performance to our customers across the nation."
Making commitments to society and sustainability
T-Mobile has recently become the first and only U.S. wireless provider to commit to and achieve its RE100 goal in 2021, which they claim is years ahead of others in the industry. Mike Sievert, T-Mobile CEO, said: "T-Mobile put a stake in the ground as the first telecom to commit to going all in on renewable energy by the end of 2021, and now we're the first to hit this milestone years ahead of others. This was no easy task, but we set a goal and we achieved it. Today, thanks to amazing efforts from a team who was unwavering in our commitment to reduce our impact on the planet, the Un-carrier is powering America's largest, fastest and most reliable 5G network with 100% clean electricity."
A $2.5 million donation from T-Mobile will support the Thurgood Marshall College Fund's scholarships for students attending historically Black colleges and universities (HBCUs). This coincides with the new National Black Talent Bank program that helps high school graduates jumpstart their professional careers and gain access to tailored higher education pathways.
The company has also announced an expanded programme and curriculum for its NextTech Diversity and Magenta Edge initiatives. These provide training to underrepresented candidates interested in the telecom industry, connecting black entrepreneurs with resources to help grow their businesses.
And that's not all, as the business also launched Project 10Million, an initiative aimed at delivering internet connectivity to millions of under-served student households at no cost to them. Partnering with school districts across the country, the program offers free high-speed data and free mobile hotspots, plus access to at-cost laptops and tablets. So far, over 3.2 million students have been connected.
T-Mobile and BizClikMedia Group
Here at BizClik, we're excited to announce a new partnership with T-Mobile that will begin in our March publications.

Editor in Chief of Technology, Alex Tuck, was joined by March8 Editor in Chief Lucy Buchholz as they entered the bright magenta towers of T-Mobile in Bellevue, Washington. There they were welcomed by an incredibly diverse, energetic and friendly workforce committed to the 'Un-carrier' ideals of breaking tradition, innovating with technology and not being afraid to step up for social and environmental causes.
The duo spoke exclusively to T-Mobile Chief of Procurement, Mike Simpson and Vice President Enterprise Procurement & Data Insights, Stephanie Owen – who will be March8's first ever cover star!

Mike and Stephanie will share their inspiring personal journeys and give us the inside view on what it's like to drive success at North America's largest and fastest 5G leader.