T-Mobile Completes Merger With Sprint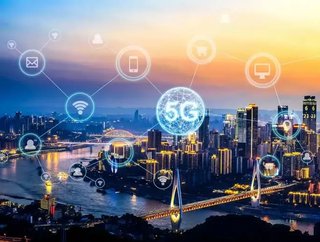 T-Mobile has recently completed its merger with telecommunication giant, Sprint, we take a look at what the partnership has to offer. About the merger...
T-Mobile has recently completed its merger with telecommunication giant, Sprint, we take a look at what the partnership has to offer.
About the merger:
T-Mobile's massive $26.5 billion merger with Sprint officially closed April 1. Mike Sievert, who just replaced John Legere as CEO of the combined company, said Wednesday that bringing the nation's third and fourth-largest wireless carriers together might be bigger than expected and happen faster than planned.
"We feel a lot of optimism about the potential to go faster than we were expecting, and potentially to go bigger than we were expecting on both growth and synergy attainment," Sievert said on CNBC following T-Mobile's first quarter earnings report.
Still, the pandemic is certainly affecting T-Mobile, which said today it expects COVID-19-related costs to be in the $450 to $550 million range for the second quarter of this year. The company also did not provide full-year guidance due to the impact of COVID-19.
Sievert said that one driver of the merger's bigger growth potential is churn from Sprint customers.
"As more and more Sprint customers get exposure to the T-Mobile network, their satisfaction levels are rising," he said on CNBC. "We may see an improvement in the Sprint customer base faster than we were expecting."
How are they doing?
T-Mobile posted record Q1 profits, beating expectations with earnings per share of $1.10, up from $1.06 last year. Revenue came in at $11.1 billion, slightly missing Wall Street estimates, and up from $11.08 million in the year-ago quarter.
In its first-quarter earnings, T-Mobile added 777,000 subscribers, 452,000 of whom were postpaid phone additions. Keep in mind, these results reflect the period before the Sprint deal closed on April 1. The company boasted that the results marked the 25th straight quarter in which T-Mobile led the industry in postpaid phone additions.
Postpaid subscribers, who pay at the end of the month and are valued more highly by the investment community as a key metric for success.
Looking to the future:
With Sprint now in the fold, T-Mobile has started to turn its attention toward improving its 5G network, beginning the deployment of midband spectrum it acquired as part of the deal in Philadelphia. This spectrum will enhance the range and speed of its existing 5G service, as well as bulk up its indoor performance. 
The network will have 14 times more capacity in the next six years than T-Mobile alone has today, enabling the New T-Mobile to leapfrog the competition in network capability and experience.
Customers will have access to average 5G speeds up to eight times faster than current LTE in just a few years and 15 times faster over the next six years.
Within six years, the New T-Mobile will provide 5G to 99% of the U.S. population and average 5G speeds in excess of 100 Mbps to 90% of the U.S. population.
New T-Mobile's business plan is built on covering 90% of rural Americans with average 5G speeds of 50 Mbps, up to two times faster than broadband on average. 
A brand customers love
New T-Mobile will capitalize on the winning formula it built and double down on what customers love about the brand. It will also continue to be a force for good, pledging not only to be a bigger company but also a better company.  
New T-Mobile customers should expect everything the Un-carrier has ALWAYS stood for: treating customers right, shaking up the status quo and being a force for good. The company will use its network to lift up communities nationwide and bring the benefits of 5G to as many Americans as possible, and it will continue supporting the programs and causes that matter most to employees and the communities they serve.
It began with the T-Mobile Connect plan. To address America's urgent needs around COVID-19, T-Mobile fast-tracked its groundbreaking, lowest-priced plan EVER, launched on March 23. 
Other initiatives to bring the New T-Mobile's newly expanded network capabilities to the customers and communities that can benefit most will launch soon, including the Connecting Heroes Initiative to offer FREE unlimited talk, text and smartphone data to ALL first responders at ALL public and nonprofit state and local fire, police and EMS agencies Project 10Million, delivering free internet access and hardware to 10 million households over the next five years.
New T-Mobile customers will also receive industry-leading customer care, and all post-paid customers will have access to T-Mobile's award-winning Team of Experts (TEX) model as it expands into every current and planned customer experience center. 
Source: CNET