The Talent War for Skilled Tech Workers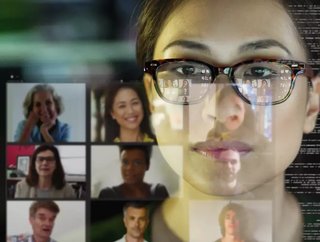 CIOs and recruiters battle over programmers, cybersecurity professionals, and cloud architects, as the need for skilled tech workers hits an all-time high
Post-pandemic, our biggest problem might be a lack of skilled tech talent. As companies move forward with their digital transformation plans, they aim to hire new staff and train their current employees. Out of 750 UK companies polled in a Studio Graphene digital report, 45% plan to hire new tech staff in the next 12 months and more than half (53%) intend to invest in training for their current workers. 
Companies are realising that their survival now depends on a limited pool of qualified technology workers. Among the hardest-hit economies are those in Brazil, Indonesia, and Japan, but even the United States and the UK will experience the squeeze. "It's pure supply and demand", said Alan Guarino, a Korn Ferry vice-chairman. "Companies are paying more...but there's still a shortage of high-skilled workers. Technology is the thread that runs across every aspect of business". 
Which Jobs Are In Demand? 
According to a 2021 IT salary report by Robert Half Technology, the most in-demand tech jobs of the year include information security professionals, cloud architects, database administrators, systems analysts, and DevOps engineers, among others. But in those fields, it's difficult to find hires with significant experience, multiple specialisations, and a high level of expertise. And multinationals such as Google, Apple, and IBM usually scoop them up. 
Regardless of the exact role, companies need workers who can implement advanced security systems, target cloud and network vulnerabilities, document risk points and failures, and abide by new industry tech regulations. This will likely mean that companies start to take certifications like the ones pioneered by Google and Amazon, instead of insisting on four-year undergraduate degrees. 
But even as coding boot camps and year-long certification programmes have ramped up to try to close the gap, smaller tech firms and startups struggle to compete with their bigger counterparts. Remote work doesn't help matters. "Hire-from-anywhere policies will only heat up a tight candidate market", said Ryan Sutton, a district president of technology staffing services at Robert Half. "Companies who were already having a hard time recruiting are no longer just working against local competitors, but potentially desirable companies across the country".
How Can CIOs Solve the Crisis? 
As governments try to do their part—Poland offers residency and potential citizenship to skilled tech workers, India offers broad IT, telecommunications, and cybersecurity programmes, and the Netherlands lets its foreign employees earn 30% tax-free income—company executives must take measures of their own. 
Some CIOs have started looking to other countries to source expert talent. In the United States, where 80% of U.S. employers state that tech recruiting is a significant challenge, some firms are looking to Mexico, where 20% of college graduates have engineering degrees. As a result, tech companies such as Cisco and Intel have sourced labour from both the U.S. and Mexico. 
To compete, here are some first steps: 
Invest in cybersecurity and cloud development training programmes 

Hire based on skills and expertise, not necessarily degrees

Outsource to other countries with high percentages of skilled engineers and programmers

Overall, companies that broaden their search for talent and upskill their current employees will be best equipped for digital transformation. As Ritam Gandhi, founder and director of Studio Graphene, said: "Our research shows that, on the whole, UK businesses have adopted a long-term mindset [towards] technology and innovation".