TalkTalk – agility through transformation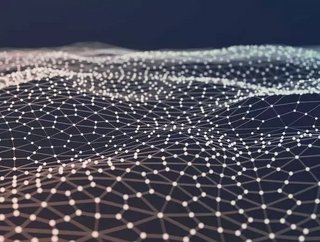 TalkTalk has spent the past 12 months replacing much of the legacy infrastructure supporting its business customers across the UK. With plans to upgrade...
TalkTalk has spent the past 12 months replacing much of the legacy infrastructure supporting its business customers across the UK. With plans to upgrade half its estate by the end of 2018, this forward-thinking company is welcoming more agile ways of working to meet customer needs, embracing digital transformation to help them transform.
"We can now offer a more responsive and customised package of services, including broadband, networking, voice and mobile. To do that successfully we've had to re-engineer and digitally transform the way our own business works to make sure those services are effective, agile and ready for use by both SMEs and large organisations," explains TalkTalk Technology Director Phil Clayson. "Part of the journey has been making sure our technology stacks and solutions are ready to support that with the right level of speed and flexibility."
Clayson believes TalkTalk punches above its weight as an organisation but, though successful in doing that, with such success comes the challenge of moving faster. "Our legacy is a series of acquired companies which are now being properly integrated," he adds. "In that process we are stripping out old technologies and striving to deliver a better service to our clients."
See also:
Among those services is the provision of cloud migration which, according to Forbes, was the number one enterprise tech trend in 2017 with businesses ramping up efforts to aim for the cloud for critical business IT usage. Research by Ovum supports this, showing up to 80% of businesses will be cloud dependent by 2019, which means 1.5mn UK firms will be moving to the cloud over the next two years. TalkTalk advise businesses to consider whether they have the right connectivity to support this radical shift in service delivery before they take the plunge, as the spectre of the cloud forces a re-evaluation of infrastructure. With application performance the ultimate goal, business critical applications such as voice, document sharing and collaboration tools should be fit for purpose and at least as reliable as previous systems.
Security is also vital: "We undertake a consultative approach to find the right blend of public, private and hybrid network capabilities including our cloud-ready boosts suitable for your business," assures Clayson. TalkTalk is also making significant investment in its business intelligence to help customers navigate the sheer volume of solutions available and find tangible benefits for businesses looking for cloud-ready connectivity, offering a balance between CapEx and OpEx solutions, private and public networks.
Clayson has some sage words of advice for businesses eager to expand their digital transformation: "You can potentially plan to do enormous programmes spanning multiple years aiming for a holy grail solution, but relationships with the partner and customer base can change, the market can diversify and so the business model might need to adapt," he warns. "It's a common problem across Telcos and big organisations to stumble with these kind of programmes, so it's key to tackle change in bitesize amounts to get pieces of the larger puzzle completed before moving on to the next stage of development."
Clayson also points out the unwanted outcome of this approach means you can end up just doing lots of small things thereby confusing your customer and partner base, so it's important to communicate a sequence of changes to them and how they will need to plan. "It's a moving beast," he adds, noting that this is an area where TalkTalk itself has had to up its game. "The days of having two to five-year development cycles with products evolving over time via market testing are gone," he reveals. "So we've had to find ways to be more flexible. Equally you need to have your eye on a goal and know where you want to end up."
It's a sentiment echoed by TalkTalk Business COO Duncan Gooding, highlighting many paths that digital transformation can take while businesses push to drive growth in connectivity. "For some, it could mean shifting key operations from old, on-premises solutions to flexible, cost-effective cloud computing platforms," he notes. "For others, it may involve high-definition videoconferencing and fast file-sharing to support collaboration between employees situated around the country. Or perhaps augmented reality and robotics are top of your business agenda. There's no one answer to digital transformation, but all routes are certain to consume more bandwidth, require greater reliability and crave faster connectivity," he adds. With the demand for information higher than ever, there's more pressure on networks to deliver. "In real-world figures, TalkTalk processes nearly 52bn web lookup requests on our network every day," highlights Gooding, along with the fact that this will only increase as more devices come online via the ever-expanding Internet of Things.
To keep its business networks performing efficiently, TalkTalk is continuing investment in solutions using virtualised software at the edge of the network. This has seen it recognised with the SamKnows industry benchmark as the number one provider in the UK for fibre broadband response times. Allied to the achievement of this benchmark, Clayson believes TalkTalk's business customers are benefitting from its reduction in technical debt as new and more secure services are deployed. "We're pushing forward on cloud connectivity and services that leverage that in a big way for our Business customers,  this is more successful every day as we grow our use of the new wholesale products TalkTalk and the market is offering, including new technologies for increased speeds over existing copper infrastructure," he says.
Gartner predicts that by 2020, 90% of organisations will adopt hybrid infrastructure management capabilities. How can TalkTalk help businesses prepare for this challenge? "We use public cloud and our own on-premises equipment to serve our customer base," reveals Clayson. "We will work further with cloud as that technology and the security around it evolves. Given what happened to us two years ago with the cyberattack (in 2015, TalkTalk suffered with the theft of the personal data of thousands of its customers), we're very keen to make sure our offering is as secure as it's possible to be and that quite often means we choose to do things in house rather than in the public cloud. Nevertheless, that day is here, and we're several years ahead of Gartner's prediction and good to go to offer enhanced infrastructure options to our business customers."
Clayson believes that with these new services come a greater responsibility around implementing security and governance for today's markets, and with that tech leadership roles and board agendas are quickly changing. "At TalkTalk we're very tuned in to security and governance for best practice with regulatory overlays, such as a telco has from Ofcom, especially with General Data Protection Regulations (GDPR) coming into play in May 2018."
He stresses these decisions have to be made very early and any organisation that doesn't have those topics on the board agenda is going to struggle significantly at some point. "Planning is required to achieve security compliance with emerging regulations," adds Clayson. "Our management team take a long-term view to manage this both internally and for our customer base, working with policy advisors in the business and risk management frameworks to get that compliance in place. IT is no longer something to be kept in the background. The team I run is very business aware and up to speed with policy and governance – they're not just technical folk."