Tech Corporations Fight for Alternative ESG Filings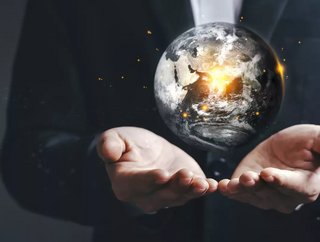 In a letter to the SEC, Alphabet, Amazon, and Intel pushed back against ESG disclosures in 10ks—asking for more flexible timelines and reporting standards
In 2021, almost a third of global equity inflow went into ESG funds, according to the Bank of America. In April alone, ESG assets hit US$1.4tn, growing at 3x the rate of non-ESG funds. And although it seems like solar panel and electric car firms should take the cake for sustainable investment, it's actually the world's largest tech firms that command the market. 
The Wall Street Journal reported that the most commonly held S&P 500 stocks in actively managed sustainable equity funds include Microsoft, Alphabet, and Apple. So it struck many as odd that in a June 11th letter to the Securities and Exchange Commission (SEC), Alphabet requested that ESG information not be disclosed in annual 10k filings.
Who Signed The Letter? 
Only some of the most influential tech giants in the world...
To be fair, these companies aren't against ESG and sustainable business. 'Collectively, we purchase more than 21 gigawatts of clean energy and many of us are members of the UN Race to Zero and America is All In campaigns', the joint letter to the SEC stated. 'Each company has an individual goal to procure 100% renewable energy'. 
Then Why Protest? 
According to the tech companies, filing ESG information might open them up to legal risks. After all, sustainability reporting relies on estimates and assumptions that involve uncertainty—and governance issues such as fair labour are much harder to track than annual financial data. 'It is important not to subject companies to undue liability', the companies wrote. 
Instead of reporting ESG data in their annual 10k filings, Alphabet et. al suggest that the SEC should allow for new climate-related reporting outside of the current annual or quarterly schedules. By adjusting the reporting frequency and timing, they argue, companies can provide a better and more accurate measure of how they're doing with ESG. 
Who Opposes Alternative ESG Reporting? 
For the most part, asset managers aren't thrilled. Pimco, Invesco, and other major asset funds want ESG information disclosed—the standard way. As of right now, the SEC still intends to make ESG 10k filings mandatory. '[Alphabet] positions itself as a sustainability leader', said Josh Zinner, CEO of the Interfaith Centre on Corporate Responsibility. Added Molly Betounray, Director of Shareholder Advocacy at Clean Yield Asset Management: 'While it's great to see corporate ESG leaders advocating for climate disclosure standards, we disagree with their assertion that these disclosures should fall outside current standard SEC filings'. 
What's the Verdict? 
Maybe Alphabet, Amazon, and Intel are honestly trying to frame ESG reporting in a new light. As Patrick Flynn, Vice President for Sustainability at Salesforce said: '[ESG disclosure] is a new process for companies to go through, and they'll need to establish new procedures. Allowing for some sort of safe harbour from liability…[allows] companies to push in willingly and not just do the bare minimum'. 
In their letter to the SEC, these companies chose to recommend several concrete actions: 
In short: before we mandate ESG reporting, the SEC should at least think twice about how to design it.