Tech execs present virtually at BMG live event this morning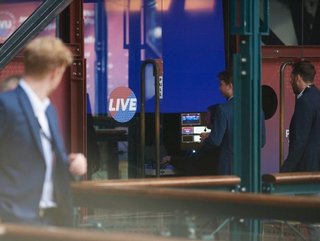 Join now virtually and catch world class speakers on stage on location and virtually at Procurement & Supply Chain LIVE from London's Tobacco Dock
Catch globally renowned technology speakers at Procurement & Supply Chain LIVE, which starts today! Join the action on virtual events platform Brella, wherever you are in the world.
Virtual attendees enjoy full access to all stages, themed networking rooms and even the opportunity to ask questions to our speakers.
Here's some great keynote speakers you can see this morning. A full agenda is found here and the action starts from 09:45!
IBM - 10:00AM - Stage 3
Speaker: Prudence Jacobson
Position: CPO
Theme: Risk & Resilience: the Convergence of Procurement and Supply Chain
As an Associate Partner at IBM, Jacobson provides client facing services to support transformation in supply chain and procurement. Prior to this, she spent a decade at Global Platinum Consulting, as a Principal Consultant.
Jacobson has studied extensively. At NSW University, she studied Law; at Sydney College of Law, she undertook a Diploma of Legal Practice; and at Macquarie Graduate School of Management she graduated in Strategic Management.
Outside of IBM, Jacobson is interested in civil rights and social action, as well as poverty alleviation.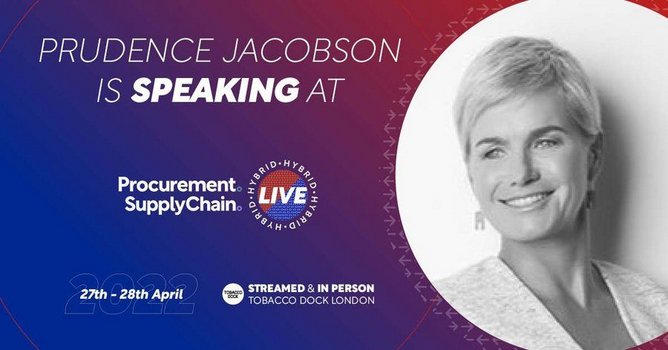 IBM - 10:00AM - Stage 2 - 30 mins
Speaker: Bob Booth
Position: Senior Partner, Finance & Supply Chain Transformation Lead, IBM 4
Theme: Fireside Chat: Mitigating the risk of transformation: People at the heart
Booth is a chartered accountant and business and IT leader who has started, transformed and grown businesses for over 25 years.
He says: "I am passionate about human-centric transformation in finance and procurement. I solve client business challenges by applying new technologies in global business & IT transformations.
"I have shaped and delivered global finance and procurement transformations that have involved multiple technologies, transformed a range of operating models, and I believe that change always comes back to the people and the purpose."
Booth adds that he is "fascinated by social styles, individual and team strengths and team dynamics in high-performing teams".
The fireside chat agenda is as follows:
Introductions and background
Current SCM challenges with Brexit, COVID & Ukraine
Challenges to design a transformation – business alignment
How to make sure you can run the business and transform in parallel
How to make sure you can put people at the heart of transformation
How to track value in a transformation programme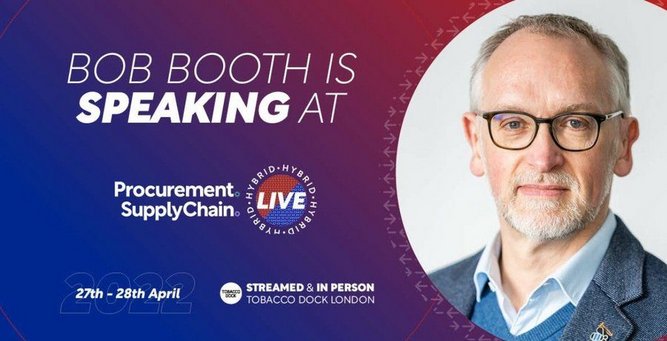 SAP - 10:00AM - Stage 1 - 30 mins
Speaker: Frank Soudan
Position: Head Of Business Development Digital Supply Chain
Theme: Building a Resilient end to end Digital Supply Chain and Procurement Network
Soudan heads the Business Development Team for Digital Supply Chain across Northern Europe. he is an experienced director of innovation, with a demonstrated history of working in the computer software industry.
He describes himself as a "strong sales professional skilled in business process, enterprise software, sales, technology and sales management." He has been supporting customers in their supply chain processes - from design to operation - since 2004.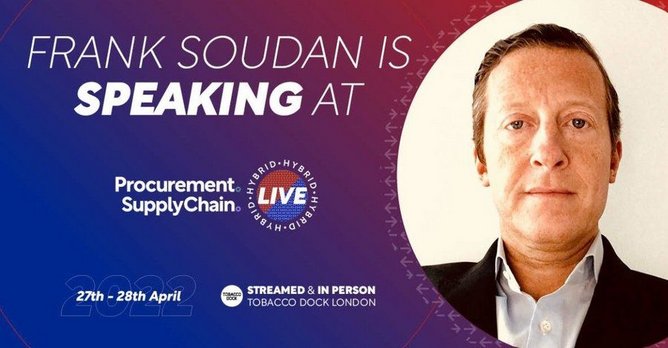 About Procurement & Supply Chain LIVE: The Risk & Resilience Conference
TODAY, sister publications Procurement Magazine and Supply Chain Digital are at the Tobacco Dock (London, UK) to host Procurement & Supply Chain LIVE: The Risk & Resilience Conference.
The two-day hybrid event is held on the 27th and 28th of April 2022, in-person and broadcast live via our fully interactive virtual platform.
To attend in-person or virtually for Procurement & Supply Chain LIVE: Risk & Resilience, click here.
Across these two unmissable days, the agenda includes seven core themes:
Supply Chain Risk & Resilience
Digital Procurement
Transformation
Supply Chain Sustainability
The Global Logistic Forum
Supplier & Contract Management
Digital Ecosystems
To explore the full agenda for Procurement & Supply Chain LIVE: Risk & Resilience, click here.