Tech speakers from Procurement & Supply Chain LIVE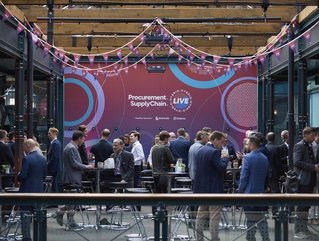 In the first of three parts, Technology Magazine reveals the top speakers from technology companies at Procurement & Supply Chain LIVE on April 27-28
This April, Technology's sister publications Procurement Magazine and Supply Chain Digital are heading back to the Tobacco Dock (London, UK) to host Procurement & Supply Chain LIVE: The Risk & Resilience Conference.

In a three part mini series, we look at who will be in attendance from technology companies at Procurement & Supply Chain LIVE.
The marquee event is fast becoming the biggest show in town for procurement professionals and those working within the vast ecosystem of the supply chain, so we introduce some of the keynote speakers from technology providers companies who are enabling the digital transformation of multiple industries.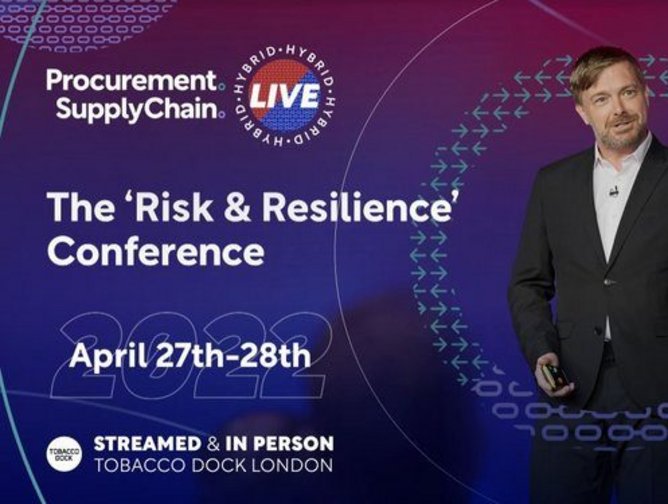 1. Tealbook
Speaker: Stephany Lapierre​​​​​​​

Position: Founder and CEO
Year joined: 2014
Attending Procurement & Supply Chain LIVE: Day 2 (28th April)
Stephany Lapierre, founder of procurement solution specialist TealBook will be speaking at the Procurement & Supply Chain Live.
TealBook is behind the e-procurement software solution, Unleash, which provides dynamic supplier intelligence, and is designed to drive supplier diversity and performance using artificial intelligence (AI) and machine learning (ML). TealBook gathers, predicts, and refines supplier data to build the world's most comprehensive supplier intelligence.
Lapierre, who will discuss procurement agility, has said of agility that "it has been top of mind for many years".
She adds: "We are more aware than ever of how important agility it is to procurement organisations and digital transformation. We have seen a ton of disruption over the years that has impacted supply chain. This has prompted us to think about the actual 'time to recovery."
Agility tops savings for procurement
In a study conducted with Wakefield in 2021 TealBook found that 85% of procurement executives were prioritising agility over cost-savings.
"To me, that means agility is the opportunity to deliver information into the hands of people that need to make day-to-day decisions, so that they respond fast and make decisions that benefit the organisation."
Lapierre has been recognised as one of the Top 100 Most Influential Women in supply chain. She spent a decade building TealBook, focusing on large-scale sourcing optimisation projects.
"I've made it my mission to deliver a trusted source of supplier data to an ever-growing eProcurement space," she says. "Tealbook is a big data company that provides a self-enriching and self-maintaining mechanism to fix enterprise supplier data, forever."
Lapierre will be speaking on stage 3 at 11.30am, on Wednesday, April 27.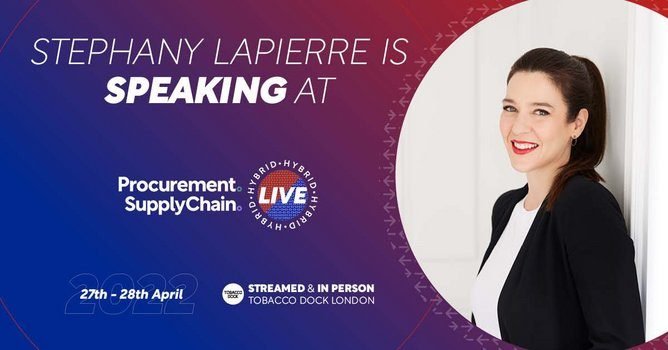 2. IBM
Speaker: Prudence Jacobson
Position: CPO
Year joined: 2021
Attending Procurement & Supply Chain LIVE: 27th April
As an Associate Partner at IBM, Jacobson provides client facing services to support transformation in supply chain and procurement. Prior to this, she spent a decade at Global Platinum Consulting, as a Principal Consultant.
Jacobson has studied extensively. At NSW University, she studied Law; at Sydney College of Law, she undertook a Diploma of Legal Practice; and at Macquarie Graduate School of Management she graduated in Strategic Management.
Outside of IBM, Jacobson is interested in civil rights and social action, as well as poverty alleviation.
At Procurement & Supply Chain LIVE, she will be discussing Risk & Resilience: the Convergence of Procurement and Supply Chain.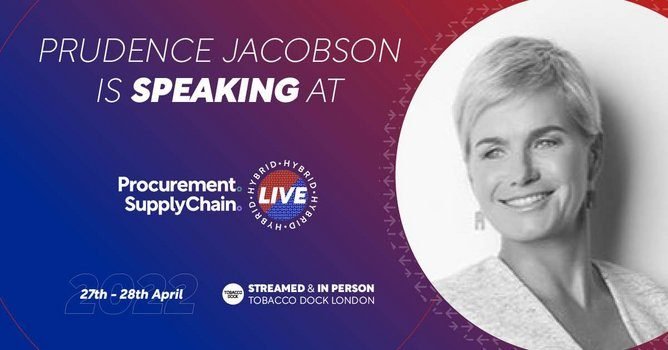 3. Pactum
Speaker: Martin Rand
Position: CEO
Year joined: 2019
Attending Procurement & Supply Chain LIVE: 28th April
As CEO and co-founder, Rand has worked at Pactum for three years and three months. A native English speaker, Rand is bilingual in Estonian and Finnish and has a limited working proficiency in German and Russian.
At Harvard University, Rand studied a Negotiation Master Class, while at Stanford University he undertook Negotiation Mastery.
During Procurement & Supply Chain LIVE: The Risk & Resilience Conference, Rand will be joined on stage on the 28th April by Lucas Rulff, Head of Procurement Excellence at Danish shipping giants Maersk, and they will be talking about 'Autonomous AI Negotiations'.
Who are Pactum?
Founded in 2019, Pactum is headquartered in Mountain View, California, USA.The business helps global companies to create personalised, commercial negotiations on a massive scale.
With its AI-based system, Pactum adds value and saves time for both the client and their negotiation partner by aligning their values to determine win-win agreements. Clients can also benefit from an easy-to-use chat interface that implements best-practice negotiation strategies.
Pactum is supported by the founders of Skype and TransferWise and the Government of Estonia's e-Residency programme.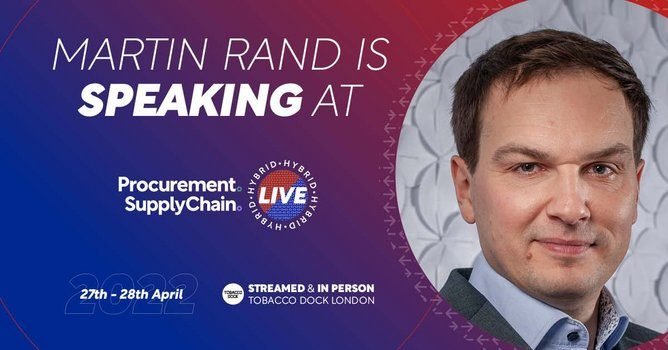 4. Visa Europe
Speaker: Alisa Bornstein
Position: Chief Procurement Officer (CPO)
Year joined: 2021
Attending Procurement & Supply Chain LIVE: Day 2 - 28th April
Alisa Bornstein is a well-versed leader in the world of procurement, her career spans almost 30 years and began in Ericsson's repair centre. After 8 years at the telecommunications company, Bornstein worked her way up to Global Indirect Sourcing LEad of Ericsson Group Sourcing.
After leaving Ericsson, Bornstein was a Partner at Travelogica Consulting for two years, before taking on the role of Head of Procurement at BT Benelux (Nordic & Baltic).
In the last 10 years, Bornstein has held several executive positions in the procurement function for the likes of Telia, Millicom (Tigo), IHS Towers, and Arm before taking on the role that she holds today at Visa Europe.
In her role as CPO, Bornstein leads Visa Europe's sourcing, overseeing the company's end-to-end strategic and operational procurement. Partnering with global teams, Bornstein supports business cost and revenue objectives across its European clusters and markets.
Bornstein is also focused on ESG in the supply chain as part of the company's multi-year procurement transformation programme.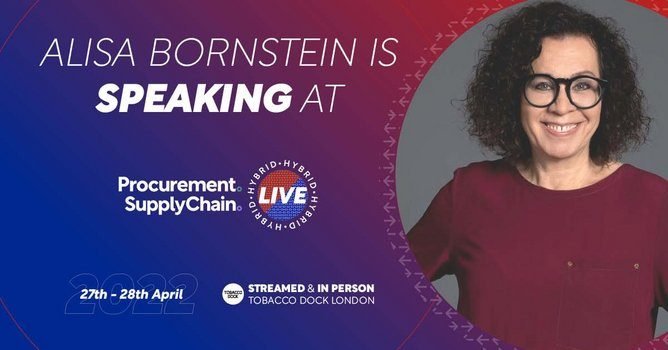 5. TELUS
Speaker: Mariam Saad
Position: Director of Procurement, IT and Technology
Year joined: 2015
Attending Procurement & Supply Chain LIVE: Day 1 - 27th April
Mariam Saad has, for more than 20 years, been working in the procurement sector. Her career journey began at Tenrox as a Team Leader, before making her way into more senior positions.
Saad has worked for the likes of Groupe Encore, Compuware, and Rio Tinto, before joining TELUS in 2015 as Strategic Sourcing Manager of IT Software and Hardware, Global Services, and IT Outsourcing.
Today, Saad is the Director of Procurement, IT and Technology at TELUS where she provides her skills in procurement, operations, and sales from the global and national organisations she has been a part of.
Saad describes herself as a high impact business visionary, as well as an innovative and inspirational leader with a track record of success, team building and a customer first mentality.
Who are TELUS?
Founded in 1990, TELUS is a Canadian communications and information technology company dedicated to building better futures for Canadians with technology and giving back.
With an annual revenue of USD$16bn, TELUS serves 15.2 million customers offering a variety of solutions for wireless, data, IP, voice, television, entertainment, video, security, healthcare and agriculture.
"Our social purpose is at the heart of everything we do as a world-leading technology company and continues to set us apart. Let's make the future friendly, together," says TELUS.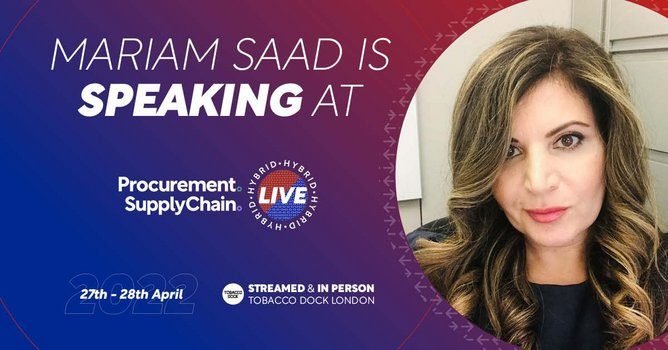 6. Werfen
Speaker: Don Perigny
Company: Werfen
Position: Senior Manager of Global Procurement
Year joined: 2003
Attending Procurement & Supply Chain LIVE: Day 2 - 28th April
Graduating in 1999 from the University of Massachusetts Lowell in Business Management, Don Perigny is the current Senior Manager, Global Procurement at Werfen.
Perigny is a proudly married father of three, he transitioned from a career as a professional athlete, into the corporate world. Perigny describes how he found himself in the medical industry as "getting lucky."
Prior to working at Werfen, Perigny worked for two organisations KLA-Tencora and Imaging Automation as a Materials manager.
Perigny describes himself as an experienced global strategic procurement professional with a demonstrated history of working in the medical device ISO/IVDR/MDSAP regulated industry.
His skills include purchasing, supplier management, analytics, medical devices, Lean Six Sigma (LSS) Green Belt Certified and Project Management Certified.
Who are Werfen?
Founded in 1966, Werfen is a family-owned, innovative company headquartered in Barcelona, Spain.
A global leader in specialised diagnostics, Werfen offers solutions for Hemostasis, Acute Care and Autoimmunity diagnostics. With its original equipment manufacturing (OEM) business line, Werfen develops and manufactures customised assays and biomaterials.
Currently, Werfen operates in 30 countries, and over 100 territories with the help of its distributors.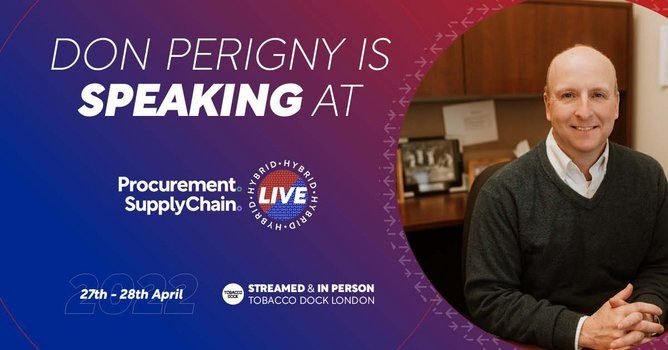 About Procurement & Supply Chain LIVE: The Risk & Resilience Conference
The two-day hybrid event will be held on the 27th and 28th of April 2022, in-person and broadcast live via our fully interactive virtual platform.
To attend in-person or virtually for Procurement & Supply Chain LIVE: Risk & Resilience, click here.
Across these two unmissable days, the agenda will include seven core themes:
Supply Chain Risk & Resilience
Digital Procurement
Transformation
Supply Chain Sustainability
The Global Logistic Forum
Supplier & Contract Management
Digital Ecosystems
To explore the full agenda for Procurement & Supply Chain LIVE: Risk & Resilience, click here.