What happened to Zoom last month?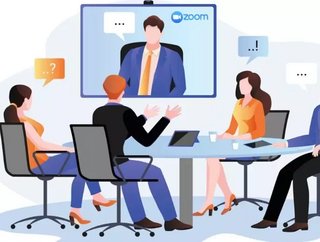 The CEO of Zoom just gave us all an interesting insight into the challenges that have hit the company this past month, we take a look at these below. W...
The CEO of Zoom just gave us all an interesting insight into the challenges that have hit the company this past month, we take a look at these below.
With the number of us working remotely ever increasing, due to the COVID-19 pandemic, the video conferencing application has become a household name. However, no face to face video conferencing software is completely safe. The success of the company does not mean to say that the company has not had its fair share of challenges.
We think that all business owners, no matter what your forte is, should pay close attention to the below points.
Due to working from home situations of a lot of workers, the number of users has jumped from 10 million to 200 million in a matter of weeks. Many of the new customers use the free plan, for example, schools and local communities. This has had a significant effect on the company as people are starting to have concerns about security. 
Its CEO has opened up about how these issues have affected him, he has expressed his regret, saying that he has "really messed up" and reveals that he is barely sleeping at night.
However, there is a sense that Yuan is proud of some of the decisions that he made, for example making the platform free for medical professionals and moving the maximum call time from 40 minutes to unlimited time for many schools. 
Zoom's experience has presented many questions that video conferencing solution companies should take into consideration:
1. Are the new customers really the customers that I want?
You will need to stop and think about the value of these new customers and whether they will benefit or damage your company. These new customers have shown no indication that they will be turning into paid customers, this could have a detrimental impact on the company's revenue.
2. Is my infrastructure set up to service all these new users?
In the interview, Yuan states "We now have a much broader set of users who are utilizing our product in a myriad of unexpected ways, presenting us with challenges we did not anticipate...."
You need to ensure that your infrastructure can deal with the sudden influx of new customers.
3. Will I be distracted from my real customers?
This is a real pressing problem for the video meetings application, Yuan has stated that the company will enhance a freeze feature over the next 90 days and is shifting its engineering resources to omit fears around privacy concerns. 
4. Is there some other benefit?
For Zoom, one benefit is that many more people are familiar with the app and its technology, therefore, in the future, may choose the platform over other video chat mobile apps like Microsoft Teams or Google Hangouts. This could result in more paying customers after this outbreak is over. 
The experience of Zoom should be a lesson to every business out there.