5 ways technology can help with mental health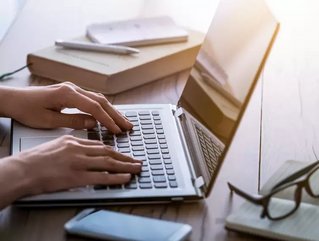 It's Mental Health Awareness Week in the UK, therefore we are taking a look at ways that technology can help with mental health
The continuous growth of the internet and apps has led to healthcare services making use of these technologies to help monitor health, prevent and treat any problems. 
Digital health (or e-health) is using technology to help improve individuals' health and wellness. It the use of technology for tasks such as digital record-keeping, online booking systems, online repeat prescriptions, and some more innovative uses of technology for direct treatment. We take a look at the way technology can help with mental health. 
05: Virtual activities
During the COVID-19 pandemic, the rise of virtual events has been rapid, especially during the first lockdown. There were virtual tours of zoos and galleries, to live music shows hosted from artist's homes.
Pub quizzes have been an extremely popular option, often carried out between friends and families over video chats, allowing a chance for people to feel connected. Work videos are a great way to stay fit but also help with mental health, often helping reduce anxiety and depressions.
04: Websites that provide immediate help
People with internet access can use online tools and services to find information about mental health problems, their symptoms, and treatment options. Information websites such as Mind and NHS can provide useful information.
You can often find people who have had similar mental health experiences online. Reading other people's accounts of mental health can help validate your own experiences and make you feel less alone. Many different online communities exist, including mental health specific forums and communities, where people can speak to each other about what they're going through.
03: Apps
Mental health apps are convenient and accessible. They can be accessed anywhere and at anytime and they can be a great source for people who may struggle to access other options. Most apps also have certain measures in place that allow people to find information in a private and secure way.
There are a wide variety of apps that can help with mental health, such as apps that occupy your mind, relieve stress, or track your mood. For example, meditation apps can offer exercises to improve breathing and help the ability to relax and improve sleep.
02: Chatbots and Voice assistants: talking to tech in crisis
For many people, the thought of talking to another human about a problem is a barrier in itself and this is where chatbots are becoming a frequently used option.
Our voice assistants may be becoming unexpected therapists, but there are areas in which AI therapy is being explored in its own right. If you tell Google Home or Alexa that you feel lonely and they will respond (Alexa gives hints and tips; talk to a friend, go for a walk, Google tells you it's there for you).
As technology carries on developing, chatbots are also getting smarter and more capable of interacting with us, thanks to machine learning and natural language processing. Mental health chatbots can provide a friendly ear, a place to air concerns, worries, intrusive thoughts or engage in 'therapeutic' small talk. They can use this conversational input to detect the mood of the service user and respond with empathy.
01: E-therapy
The Internet makes mental health treatment more accessible, and using the internet can help some people overcome the stigma that has historically been attached to mental health issues.
E-therapy programmes use the internet or mobile devices, and are a popular option due to convenience, not having to travel, and being able to choose a time that suits. These can help people who feel more comfortable talking about problems in their own home and not necessarily face to face with someone in person.