Top 10 AI technology startups to watch in 2023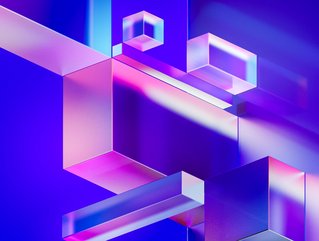 Technology Magazine looks at 10 of the top AI startups to watch in 2023
With AI increasingly a driver of technological innovation and growth in the tech sector, Technology Magazine looks at 10 startups to look out for this year
With the rise of chatbots technology such as ChatGPT prompting interest from big tech companies, AI continues to be a major driver of technological innovation and growth in the tech industry.
With 2023 already well underway, it is absolutely crucial for businesses to be aware of the most promising AI startups and their potential impact on various industries.
Technology Magazine takes a look at the top 10 AI tech startups to watch in 2023.
10: Vicarious
Vicarious is an AI startup that is developing cutting-edge technology to improve machine learning and robotics. The company's AI algorithms can learn from experience and are capable of solving complex tasks, making it possible for robots to perform more advanced functions. The company has been backed by over US$250mn from investors like Jeff Bezos, Elon Musk, Mark Zuckerberg, and Samsung. Last year Vicarious was acquired by Intrinsic, a robotics company and an AI company at Alphabet.
9: Cognitivescale
Cognitivescale is an AI and cloud computing startup that's revolutionising the financial services industry. Backed by over 100 granted AI patents, its award-winning Cortex AI Platform empowers businesses to infuse trusted decision intelligence into business processes, delivering hyper-personalized insights to more than 100 million customers.
Headquartered in Austin, Texas, CognitiveScale is recognized by the World Economic Forum for positively impacting business and society through responsible AI. We are backed by investment from Norwest Venture Partners, Intel Capital, IBM, Westly Group, M12 (Microsoft Ventures), Anthem, and USAA.
8: Viz.ai
Viz.ai uses artificial intelligence to accelerate care coordination, reducing systemic delays that stand between patients and life-saving treatments. It's an innovative way of using technology to transform clinical workflow and patient care.
Located in San Francisco, Tel Aviv, Portugal and Amsterdam, the company was named to the Forbes 2021 Next Billion-Dollar Startups list of the 25 fastest-growing venture-backed startups and has been on the Forbes AI 50 list for three consecutive years.
7: Shield AI
Shield AI is an AI company founded in 2015 with the mission to protect service members and civilians with intelligent systems. The company's Hivemind autonomy stack is the first and only autonomous AI Pilot, deployed in combat since 2018. Hivemind enables intelligent teams of aircraft to perform missions ranging from room clearance, to dogfighting F-16s. Backed by top-tier Silicon Valley VC funds, Shield AI has been named to Forbes' AI 50 and Best Startups lists, CB Insights Top 100 AI Companies, and Fast Company's Most Innovative Companies.
6: Deep 6 AI
Deep 6 AI is a healthcare AI startup that is revolutionising the way medical professionals diagnose and treat patients. The company's AI algorithms can analyse large amounts of medical data, helping medical professionals make more informed decisions and improve patient outcomes.
Founded in 2016, Deep 6 AI is on a mission to bring life-saving treatments to patients faster. Its AI mines real-time clinical data, structured and unstructured, to precision-match patients to clinical trials.
5: Databricks
AI and data company, Databricks, was founded in 2013 and is the world's first (and only) lakehouse platform in the cloud. Databricks combines the best of data warehouses and data lakes to offer an open, unified platform for data and AI. With its AI-enabled technology, Databricks serves more than 5,000 organisations worldwide, including ABN AMRO, Condé Nast, H&M Group, Regeneron and Shell. These companies rely on Databricks to enable massive-scale data engineering, collaborative data science, full-lifecycle machine learning and business analytics.
4: Stability AI
Stability AI, an AI-driven visual art startup designing and implementing an open AI tool to create images based on text input.
The company's funding the development of open-source music- and image-generating systems like Dance Diffusion and Stable Diffusion.
Emad Mostaque co-founded Stability AI in 2020, motivated by a personal fascination with AI and what he characterised as a lack of "organisation" within the open-source AI community. Now they have a cluster of more than 4,000 Nvidia A100 GPUs running in AWS, which it uses to train AI systems.
Stability AI plans to make money by training "private" models for customers and accessing them through DreamStudio (a platform and API).
3: Landing AI
Landing AI provides deployment-ready AI solutions and enterprise-wide transformation programmes for customers worldwide.
Founded by Dr. Andrew Ng, Co-Founder of Coursera, Former Chief Scientist of Baidu, and Founding Lead of Google Brain, the company is positioned to help businesses successfully move their AI projects from proof-of-concept to full-scale production.
It helps customers to realise the business and operational value of computer vision using enablement tools. The company's flagship product is LandingLens, an enterprise MLOps platform that offers end-to-end workflow to build, iterate and operationalise AI-powered visual inspection solutions.
2: Observe.AI
Observe.AI provides natural language tools to track voice and text conversations. Its Intelligent Workforce Platform transforms contact centres by embedding AI into customer conversations, optimising agent performance, and automating repeatable processes that drive revenue and retention.
In March 2022, the company stated that ARR was up 150%, with customer interactions analysed by its AI up 3x, a 426% increase in AI-powered agent evaluations, and a 201% increase in AI-powered agent coaching sessions.
To date, Observe.AI has raised US$213mn in funding, with its latest round of Series C funding in 2022. Earlier this year, when it raised $125mn, the company explained that the money would be used to continue building out its technology and move into more markets.
1: OpenAI
Founded in 2015 as a non-profit artificial intelligence research lab by Elon Musk, Sam Altman and others, ​​OpenAI now consists of the for-profit corporation OpenAI LP and its parent company, the non-profit OpenAI Inc. The AI company conducts fundamental, long-term research toward creating safe artificial general intelligence (AGI).
In 2021, OpenAI released DALL-E, a deep learning model that can generate digital images from natural language descriptions called "prompts" and combine concepts, attributes, and styles.
In November 2022, OpenAI launched ChatGPT, a chat aimed at natural language answering questions, translating, and generating improvised text. It reached over a million signups within the first five days and projected a US$200 million revenue for 2023 and US$1 billion for 2024. In January, Microsoft announced the extension of its long-term partnership with OpenAI through a multiyear, multibillion-dollar investment to accelerate AI breakthroughs to ensure these benefits are broadly shared with the world.