Top 10 biggest cloud providers in the world in 2023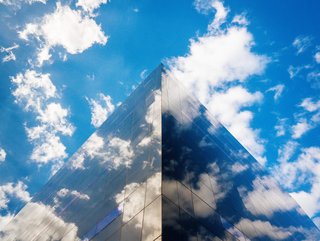 With global cloud infrastructure spending climbing to $57bn last year, Technology Magazine looks at 10 of the largest cloud providers in the world in 2023
Growing rapidly in recent years, the cloud has become a critical part of the digital infrastructure of many businesses, providing cost-effective and scalable solutions for their computing needs. Technology Magazine looks at the top 10 cloud infrastructure providers globally, based on their market share.
10: Dell Technologies
Headquarters: Round Rock, Texas, United States
Market share: <2%
Dell Technologies Cloud, powered by VMware, delivers consistent management across private, public and edge cloud infrastructure, allowing customers to choose the best environment for each application and use case. Its platform has support for more than 4,200 major cloud providers, including AWS, Microsoft Azure and Google Cloud Platform. Its APEX solution uses the expertise of Dell Technologies to provide a simple and secure path for enterprises to adopt hybrid cloud infrastructure.
9: Huawei Cloud
Headquarters: Shenzhen, China
Market share: 2%
Huawei Cloud spans many availability zones around the world, providing fully connected, high-speed, and stable networks and services. According to China Internet Watch, Huawei Cloud had an 18% market share in the China cloud infrastructure service spend in 2021.
Last year the company launched its 'Go Cloud, Go Global' plans, announcing intentions to cover 170 countries and regions globally.
8: Tencent Cloud
Headquarters: Shenzhen, China
Market share: 2%
Tencent Cloud is one of the leading cloud providers in the world with a focus on helping global enterprises succeed in China. With an extensive presence across China, global engagement teams based around the world, and decades of experience deeply rooted in delivering optimal digital engagement to its massive user base, Tencent Cloud offers a powerful and robust cloud solution that is specifically designed to address unique challenges faced by enterprises as they expand into China.
With more than one billion users, Tencent is providing services for hundreds of millions of people via its flagship products like QQ and WeChat.
7: Oracle Cloud
Headquarters: Austin, Texas, United States
Market share: 2%
Oracle Cloud is a cloud computing service offered by Oracle Corporation providing servers, storage, network, applications and services through a global network of Oracle Corporation-managed data centres.
Oracle Cloud Infrastructure (OCI) offers the fastest-growing network of global data centres, with 41 cloud regions available and nine more planned, and more than 100 cloud infrastructure and platform services.
6: Salesforce
Headquarters: San Francisco, California, United States
Market share: 3%
Salesforce is a cloud infrastructure provider that specializes in customer relationship management (CRM) software. Its Service Cloud solution, built on the Salesforce platform, enables users to automate service processes, streamline workflows and find key articles, topics and experts to support customer service agents. Service Cloud enables businesses to improve customer service efficiency across channels both by creating a single view of a customer's activity and by the use of tools for field service, web chat, CTI and social customer service.
5: IBM Cloud
Headquarters: New York, United States
Market share: 3%
The IBM Cloud platform combines platform as a service (PaaS) with infrastructure as a service (IaaS) to provide an integrated experience. The platform scales and supports both small development teams and organizations, and large enterprise businesses.
IBM Cloud provides solutions that enable higher levels of compliance, security, and management, with proven architecture patterns and methods for rapid delivery for running mission-critical workloads. Available in data centres worldwide, with multizone regions in North and South America, Europe, Asia, and Australia, IBM Cloud offers the most open and secure public cloud for business with a next-generation hybrid cloud platform, advanced data and AI capabilities, and deep enterprise expertise across 20 industries.
4: Alibaba Cloud
Headquarters: Hangzhou, China
Market share: 5%
Established in September 2009, Alibaba Cloud develops highly scalable cloud computing and data management services providing large and small businesses, financial institutions, governments and other organizations with flexible, cost-effective solutions to meet their networking and information needs. A business of Alibaba Group, one of the world's largest e-commerce companies, Alibaba Cloud operates the network that powers Alibaba Group's extensive online and mobile commerce ecosystem and sells a comprehensive suite of cloud computing services to support sellers and other third-party entities participating in this ecosystem.
3: Google Cloud Platform (GCP)
Headquarters: Mountain View, California, United States
Market share: 11%
Google Cloud Platform, offered by Google, is a suite of cloud computing services that runs on the same infrastructure that Google uses internally for its end-user products, such as Google Search, Gmail, Google Drive, and YouTube. Alongside a set of management tools, it provides a series of modular cloud services including computing, data storage, data analytics and machine learning.
Google Cloud Platform is a part of Google Cloud, which includes the Google Cloud Platform public cloud infrastructure, as well as Google Workspace (G Suite), enterprise versions of Android and ChromeOS, and APIs for ML and enterprise mapping services.
2: Microsoft Azure
Headquarters: Redmond, Washington, United States
Market share: 21%
Originally announced in 2008, Microsoft's Azure platform was officially released in 2010 and offers a range of cloud services, such as compute, analytics, storage and networking.
The Azure platform, formed of more than 200 products and cloud services, helps businesses manage challenges and meet their organisational targets. It provides tools that support all industries, as well as being compatible with open-source technologies.
Azure offers four different types of cloud computing: infrastructure as a service (IaaS), platform as a service (PaaS), software as a service (PaaS) and serverless. Microsoft charges Azure on a pay-as-you-go basis, which means subscribers receive a bill each month that only charges them for the specific resources they used.
According to Microsoft, 95% of Fortune 500 companies rely on Azure for trusted cloud services, with companies of all sizes and maturities using Azure in their digital transformation.
1: AWS
Headquarters: Seattle, Washington, United States
Market share: 34%
With a market share of more than Microsoft Azure and GCP combined, Amazon Web Services has expanded to be the most comprehensive and widely-used cloud computing platform.
A subsidiary of Amazon, AWS provides on-demand cloud computing platforms and APIs to individuals, companies, and governments, on a metered, pay-as-you-go basis. The AWS Cloud spans 99 Availability Zones within 31 geographic regions around the world, with announced plans for 12 more Availability Zones and four more AWS Regions in Canada, Israel, New Zealand, and Thailand.

Officially launched in 2002, AWS today offers more than 175 fully featured services from data centres worldwide. The organisation serves hundreds of thousands of customers across 190 different countries globally. Recognised as a leader in the field, no other cloud provider offers as many regions with multiple Availability Zones connected by low latency, high throughput, and highly redundant networking.