Top 10 Chief Information Officers in North America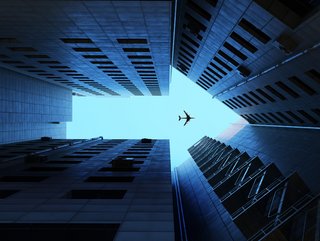 We take a look at 10 of the top CIOs in North America
We look at 10 of the most influential Chief Information Officers who are playing a key role in the North America technology landscape
The role of the Chief Information Officer (CIO) has changed dramatically in recent years, thanks to the fast-paced evolution of technology and the ever-increasing importance of data in the business world. Today's CIOs are no longer just responsible for maintaining an organisation's technology infrastructure, but they also play a vital role in strategic decision-making, revenue generation, and customer engagement. As a result, the demand for skilled and experienced CIOs has never been higher, particularly in North America.
In this article, Technology Magazine takes a closer look at the top 10 CIOs in the region, exploring the innovative approaches and leadership styles that have helped them to achieve success in their roles. These CIOs represent a range of industries, and have each made a significant impact on their organisations through their use of technology and data.
Susan Doniz is Boeing's Global Chief Information Officer and Data Analytics Officer, where she leads a global team, responsible for delivering innovative and agile digital solutions across the company's core operations. Outside of this position, Doniz is a renowned champion of diversity, equity and inclusion across the industry, and has served on the boards of numerous Not for Profit organisations.
Cynthia Stoddard has over 25 years of experience directing the design, implementation and operation of mission-critical information technology strategies and systems for global enterprises.
Within her current role, which she has held for over six years, Stoddard oversees the technological strategies of this pioneering digital media leader.
Before joining Adobe, Stoddard worked with a whole host of household names, with roles including the Senior Vice President & Chief Information Officer of NetApp, and the Group Vice President of Safeway.
As Chief Digital Officer and CIO, Jen Felch drives the strategy, direction and delivery for Dell Digital, with her position combining the traditional roles and responsibilities of a CIO, along with the emerging role of change agent for digital transformation.

Most recently, Felch was a senior vice president in the Office of the CIO at Dell, leading corporate supply chain, IT strategy and business operations. Before joining Dell, she held a variety of engineering and leadership roles at Boeing, Parametric Technology Corporation (PTC), and successful software startups.
A systems engineer by training, Fletcher Previn joined Cisco as Chief Digital Officer. Since last September he has served as CIO, and as executive sponsor for Cisco's work with various US Government agencies.
Prior to joining Cisco, Previn served as IBM's global CIO for four years, leading a global team of over 12,000 IT professionals. He has built a reputation for building design-led IT teams and prioritising the user experience, and has experience reinventing desktop computing environments and delivering productivity tools and Agile transformation.
Previn holds Microsoft and Cisco certifications, and while in college also worked as an intern at the David Letterman show as well as the Conan O'Brien show.
Diane Jurgens oversees Disney's global Enterprise Technology organisation, which includes enterprise business systems, infrastructure and enterprise resilience engineering. She is also responsible for the planning, prioritisation, implementation and operations of Disney IT systems and infrastructure, ensuring their strategic relevance and operational effectiveness.
Prior to joining Disney, she served as CTO for BHP, a multinational mining, metals, and petroleum company. A career technologist and leader, she has held numerous senior executive positions including at Shanghai OnStar Telematics Company, General Motors and at The Boeing Company.
Jurgens holds an MBA from Seattle University, as well as both an MS and BS in Electrical Engineering from the University of Washington.
Joining EY 2018, Steve George's primary focus is developing EY's internal technologies, to embed increasingly progressive digital technologies across its worldwide teams.
In order to achieve these goals, George pushes for the development and implementation of innovative solutions and services, with a clear focus on customer satisfaction and cost performance, while finding opportunities that align with the strategic priorities of EY's business partners and clients.
George has been awarded a BA in Economics from Cornell University and has held senior roles with some of the largest names in global finance, including Citi, Huntington National Bank, JPMorgan Chase, and Accenture.

For the last four years, Saldi has held the role of Tesla's Chief Information Officer. He initially joined the automotive giant in 2012 as the Vice President of Engineering, before being promoted to the CIO position six years later.
Alongside his team, Saldi is driving the sophisticated and pioneering digital transformation initiatives that Tesla is renowned for on the global stage.
Within his role, Saldi is responsible for the management of Tesla's overall applications and systems. These include overseeing its global supply chain, worldwide manufacturing and factories, engineering, e-Commerce, business intelligence and financial management.
Tesla has a global team of around 100,000 employees, a figure which increased by over 40% from 2020 to 2021.
In 2021, Tesla ranked as the world's most valuable automotive brand, and sat in the top 15 most valuable global brands across all industries.
As Chief Information Officer for Accenture, Penelope Prett leads the company's global IT operations, including the infrastructure, services, and applications that enable Accenture staff to work anytime, anywhere to serve clients in more than 120 countries.
During a career of more than 25 years with Accenture, Prett has held many leadership roles across its client and technology organisations including several key industries.
She ensures that the global IT organisation is leading the way in platforms, living in the cloud, digitising business services, building enterprise intelligence, and advancing Accenture to a modern enterprise.
She has managed a number of large transformation programs, in addition to sales and alliances in Accenture Technology, and previously served as the Resources Global Quality and Risk Lead. Over the years, Prett has gained significant experience with platform and industry ecosystem partners.
Kathryn Guarini is a highly influential and widely regarded digital transformation leader and, outside of her positions with some of the world's largest companies, is an exceptional innovator in her own right.
In fact, Guarini has a PhD from Stanford University and a B.S. degree from Yale University, both in Applied Physics, and holds more than 63 U.S. patents. Her technical research has been recognised by numerous industry awards.
She is also the author of more than 60 technical publications, and her popular blog - called 'Mother of Invention' - details her everything from her insights into science and technology, to her perspective on family life.
She was promoted to IBM's Chief Information Officer in 2021, after two decades with IBM, initially starting out as a research staff member.
Today, Guarini leads a global team of nearly 12,000 employees, paving the way for the company's future global growth. Drawing on over two decades of IT executive and management experience, her focus is on accelerating IBM's digital transformation, optimising the experience of its 250,000+ employees, and ensuring the value of hybrid cloud and AI are realised.
She is also a member of Brookhaven National Laboratory's Inclusion and Diversity External Advisory Board, and the U.S. Council for Inclusive Innovation.
As the Chief Information Officer at Meta, Banerjea leads the overall global enterprise engineering function, in order to build the innovative corporate infrastructure and IT that connects Meta's global offices.
And, with over 70,000 employees (a number which has risen dramatically from its team of 150 in 2006) this is no mean feat.
The Enterprise Engineering team, led by Banerjea, builds tools and products from the ground up, devising people-centric solutions that are designed to transform and accelerate Meta's rapidly expanding business.
"We are solution-seekers and bold builders who see problems as opportunities", says Atish.
He has over 20 years of experience in the technology industry, and is highly skilled in the fields of systems and architecture management, global technology strategy and applications, and evolving corporate systems.
In his remarkable career, Banerjea has held senior positions in a number of globally renowned companies, including being the EVP & Chief Information Officer of NBC Universal Media, and the Global EVP and Chief Information Officer of Pearson, before being appointed to Meta's CIO role six years ago. He also currently sits on the board of directors for both Nelson Education and hibu.
Banerjea holds a bachelor's degree from Delhi University, and a master's degree in Computer Information Systems from Temple University.