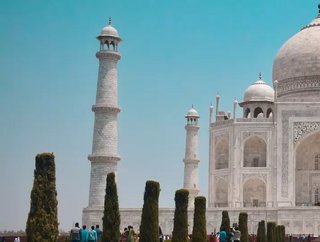 We take a look at ten CIOs/CTOs in India
There are over 1.26 million companies across India. Here we took at 10 different companies in India and their CIOs/CTOs. 
10. Larsen & Toubro Realty - Tushar Vagal
Tushar Vagal is the digital head and CIO of Larsen & Toubro Realty. He has worked at Larsen & Toubro Realty for over 15 years and has previously worked at Sahir Projects, Vision Computers.
9. Deutsche Bank - Clyde Joseph
Clyde Joseph is the Vice President and CIO of Deutsche Bank. Clyde has worked in this company for over 10 years and previously worked at 3i Infotech Ltd. He specialises in wealth banking, IT management, digital transformation, IT security, and fintech integration.
 
8. Tata Consultancy Services - Michael Bettes
Micheal Bettess is the CIO of Tata Consultancy Services. He has previously worked at Vodafone, Cables & Wires Communication and The Royal Air Force. Micheal was educated at Oxford College in Electrical and Electronics engineering. 
7. Infosys - Vinod K.
Vinod K. is the Chief Technology officer at Infosys. Vinod has over 25 years of experience in different roles such as product management, heading IT enterprise, and program officer. He has previously worked at Microsoft, and Flipart.
6. Kotak Mahindra Bank - Ravi Rao BE(Elec) Hons, IIM L, PMP
Ravi is the Chief Technology Officer at Kotak Mahindra Bank, he has 28 years of experience on large scale implementations. Ravi Rao has previously worked at ICICI Infotech LTD, Virginia department of Taxation and IBM Global Services.
5. Tata Motors - Gopinath Jayaraj
Gopinath Jayaraj is the Chief Information Officer of Tata Motors. He has been in this position for over 4 years and previously worked as Vice President at Global Technology and Engineering Centre. Gopinath has worked in a variety of businesses such as automotive, construction equipment,and building materials. 
4. Bharat Petroleum Corporation - Sivakumar R
Sivakumar R is the Chief Technology Officer of Bharat Petroleum Corporation based in Kanayannur. Sivakumar has worked within this company and position for over 26 years.
3. Reserve Bank of India -  ​​Amit Saxena
Amit Saxena is the Chief Technology Officer at the Reserve Bank of India. Amit has 22 years of experience in Strategy formation, goal planning, product development and Business Management. Amit Saxena is a leader in transforming digital banking.
2. Oil & Natural Gas Corporation - Dharam Raj
Dharam Raj was formerly the CIO of Oil & Natural Gas Corporation and is now working as the Vice President of the company. Dharam studied at Indian Institute of Technology.
1.  Reliance Industries - Viraj Deshpande
Viraj Deshpande is the CIO at Reliance Industries. Viraj has a long history of working within different industries, such as Oil & Gas, Cement, and Petrochemicals. Viraj Deshpande is highly skilled in technology strategy, consulting, and business transformation.