Top 10: Blockchain Technology Companies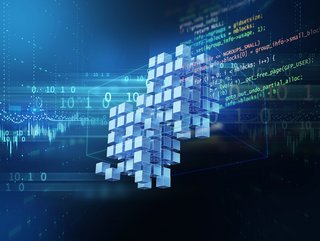 Technology Magazine considers its Top 10 companies that use Blockchain
As anxieties rise over greater web decentralisation, Technology Magazine considers 10 companies that use blockchain technology to best assist customers
The aim of blockchain technology is to ensure the authenticity of payments with great transparency. It permits payments, information, and transaction data to be kept safe. It is becoming increasingly used in financial services due to being encrypted and allows a person to safely send and receive money without having to necessarily go through a bank or alternative provider.
Technology Magazine has previously considered how blockchain use is rising, having reported on a Deloitte survey showing that 86% of executives believe that there is huge business potential in blockchain technology. Here, we consider 10 companies that are using blockchain for innovation as well as to better protect and reassure their customers.
Coinbase is a secure online platform for buying, selling, transferring, and storing cryptocurrency. Commencing in 2012 with the radical idea that anyone, anywhere, should be able to easily and securely send and receive Bitcoin, the company offers an easy-to-use platform for accessing the broader cryptoeconomy.
245,000 ecosystem partners in over 100 countries use Coinbase to easily and securely invest, spend, save, earn, and use crypto. The company is the US's largest crypto exchange, holding US$101bn in assets for more than 100 million clients worldwide.
Alphabet Inc. is an American multinational technology conglomerate headquartered in California, USA. It was created through a restructuring of Google in 2015, and became the parent company of Google and several former Google subsidiaries. In 2022, it was reported that Alphabet invested US$1.5bn in the blockchain sector, in part towards Web3 efforts.
The company is continuing to explore more expansive ways to deploy blockchain technology, via Google in particular. At the end of 2022, Google Cloud announced Blockchain Node Engine, which aims to assist Web3 developers build and deploy new products on blockchain-based platforms.
Baidu was founded in 2000 by Internet pioneer Robin Li with the mission of providing people with the best way to find information and connect users with services. In 2019, the company launched its Blockchain as a Service (BaaS) platform, the Baidu Blockchain Engine, which acts as an operating system for decentralised application development. It is a product of Baidu's cloud computing unit, Baidu Cloud.
Just this year in 2023, as reported by BeInCrypto, Baidu announced that it would be introducing an AI chatbot that is similar to ChatGPT.
Block is a financial services and mobile payments company that sells a wide range of products, including hardware and software. The company works across businesses worldwide to develop inclusive policies, forecast finances, give legal counsel, and to safeguard systems.
Block has rapidly expanded its reach in the last couple of years, with the company's Cash App product generating most of its revenue in 2021. However, it has started to work more closely with blockchain and crypto, and does plenty of work across its subsidiaries like Square, as well as acquired platforms like music streaming service, TIDAL. Most recently, CEO Jack Dorsey has discussed plans for a 'Bitcoin Mining Development Kit' that is open-sourced.
PayPal has always aimed to make money fast and easy, with the ethos that every person has the right to participate in the global economy. It is a world-renowned platform for cross-border transactions in a transparent and trustworthy manner, whilst keeping user's money safe.
Blockchain provides PayPal users a digital record to verify and track bitcoins with encryption making it near-impossible to corrupt transaction records. The company provides informative resources online to advise users on current on-goings if they wish to buy bitcoin. Last year, PayPal announced that users could now transfer cryptocurrency from their accounts to other wallets and exchanges.
Meta builds technologies that help people connect, find communities, and grow businesses. Formerly just Facebook, additional products under the company include apps like Messenger, Instagram, and WhatsApp, that billions of people use worldwide.
The company prides itself on helping to build the next evolution of social technology. A recent development is Facebook Metaverse Crypto, which is a blockchain-based digital currency that is designed to be used for payments and financial services. It is global, open-source, and decentralised designed to be used worldwide.
NTT Ltd. is a leading, global technology services company that provides a single view across hybrid environments to help give clients better insight to modernise their business transformations. The company prides itself on its services being data driven, connected, digital, and secure.
In the wake of increased concerns about the security of blockchain technology and decentralisation, the blockchain research team at NTT Research Inc. is conducting research to make blockchain more secure and scalable. The company focuses on the security of cryptographic protocols, identity, privacy, game theory, and incentive design.
Oracle is a cloud technology company that provides organisations across the world with computing infrastructure and software to become more efficient. The company has also created the world's first autonomous database to help organise and secure customer data.
Oracle Blockchain provides a collaborative framework for sharing data, and offers easy ways to adopt blockchain technology. This includes a cloud service, and a SaaS application for supply chain. Users can choose between cloud, on-premises, or hybrid blockchain options that work best for them.
Revealed as the most active investor in blockchain in 2022, according to CoinTelegraph, Samsung is continually active and invested in blockchain, AI, and the metaverse. The company provides convenient and secure virtual asset management with blockchain, with the Samsung Blockchain Wallet bringing secure virtual asset management to mobile. The aim is for users to keep their valuables safe and secure.
Samsung also has a newsfeed entirely for blockchain so that users can access the latest news from within the blockchain world. This includes virtual asset-relevant articles and media information in one place for easy access.
Additionally, the company's video introduction to blockchain (see below) received a widely positive reaction, as it charted an evolutionary move for blockchain technology that was not just bitcoin, but instead part of a wider decentralised ecosystem.
Tech Mahindra offers innovative and customer-centric information technology experiences. It is a company consisting of more than 152,000 professionals across 90 countries seeking to help companies worldwide, some of which include Fortune 500 companies. It works across a myriad of industries, including manufacturing, oil and gas, government, and healthcare.
The company seeks to leverage next-generation technology, including blockchain, 5G, AI, metaverse, quantum computing, and cybersecurity. The company's approach to blockchain aims to simplify a business' journey towards digital transformation. It has created a strategy to position itself as the world's leading blockchain company under a framework called the 'Block Ecosystem' which creates industry-leading applications.
Tech Mahnidra seek to maintain trust and transparency for payment transactions between stakeholders with its services. These include; cross-border payments, invoice discounting, trade finance, and VIN-based tracking.