Top 10 EdTech companies changing the way the world learns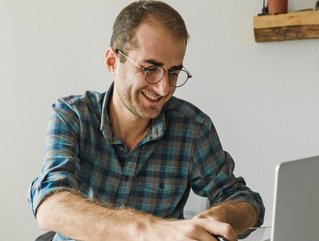 With the global EdTech sector predicted to be worth US$404bn by 2025, we look at the top companies helping their users achieve academic success
As COVID-19 lockdowns resulted in the mass closures of schools and universities, forcing education to be digitised more than ever, the education technology market went through a boom.
That market growth shows no signs of stopping, with extensive research by Holon IQ suggesting that global EdTech expenditure will reach $404bn by 2025.
Technology Magazine takes a closer look at 10 of the top EdTech companies that are changing the way the world learns.
10: Unacademy

Launched as a YouTube channel by Gaurav Munjal in 2010, the first tutorial videos helped fellow students prepare for exams. Five years later, it was successful enough for him to bring in two friends to help launch the Unacademy app.
In 2020, the company acquired Kreatryx, PrepLadder and Codechef to add teaching resources to the portfolio, relaunching the original app as part of its Unveil 1.0 event.
9: 2U

As the parent company of edX, 2U works with more than 230 colleges, universities, and corporations to provide over 45 million learners with access to more than 4,000 digital education offerings, from free courses to full degrees.
In July 2022, the company announced it is to change its "one-size-fits-all" model to a more bespoke approach that enables universities to design customised partnership packages.
8: VIPKID

VIPKID connects global students with online educators in the US and Canada in a real-time learning environment.
Launched in 2014 by Founder and CEO Cindy Mi, in 2021 the company said it would stop selling classes taught by foreign-based tutors to students in China. Chinese student needs are now met by Chinese national tutors.
7: Zuoyebang

Founded in 2015, China's Zuoyebang provides online tutoring products and services for students covering a broad range of academic subjects.
Headquartered in Beijing, the company employs over 35,000 staff in China and has 11 branches across the country, including in Xi'an, Hefei, Zhengzhou, Wuhan, Chengdu, Chongqing, Jinan, Changsha, Nanjing, and Shijiazhuang.
6: Coursera

Founded by Daphne Koller and Andrew Ng in 2012, Coursera is a global online learning platform offering access to online courses and degrees from leading universities and companies. The company has worked with around 110 million students and more than 7,000 campuses, businesses, and governments.
Coursera sponsored over 115 certification courses with its partners for people who may have been affected by the global pandemic in 2020.
5: Yuanfudao

Founded in 2012, China's Yuanfudao provides K-12 after-school tutoring, pre-school support and adult education services to over 400 million users across China, with a mission to provide equal access for every Chinese student to the best educational resources conveniently and efficiently.
Headquartered in Beijing, Yuanfudao has centres across China, including in Wuhan, Xi'an, Zhengzhou, Nanjing, Chengdu, Jinan, Changsha, Tianjin, Chongqing, Shenyang, Changchun and Hefei.
4: Udemy

Headquartered in San Francisco with hubs in Turkey, Ireland, Australia, India and Brazil, Udemy's marketplace platform offers thousands of courses in dozens of languages, on subjects including programming, data science, leadership and team building.
Udemy Business offers corporate customers a subscription-based employee training and development platform with access to thousands of courses, learning analytics, and the ability to host and distribute their own content.

3: BYJU'S

BYJU'S is a global edtech company providing learning solutions to more than 150 million students around the world. Founded in 2011, BYJU'S is headquartered in India and has operations in more than 100 countries around the world in addition to learning programmes in multiple languages.
The companies under the BYJU'S Group serve a wide range of learners – from children at the start of their education to adults looking to upgrade their professional skills.
2: Chegg

Launched in 2005, Chegg – a California-based edtech provider of digital and physical textbooks, as well as education content and student services including online tutoring – is on a mission to make higher education more affordable and accessible, all while improving student outcomes.
In August 2022, Chegg announced the expansion of its Uversity platform to Canada and the UK. Through Uversity, instructors are compensated for sharing their teaching materials across Chegg's library of content, including study guides, practice quizzes, and lab and lecture notes, from leading educators in international markets around the world.
A publicly-held company based in Santa Clara, CA, Chegg has offices in San Francisco, New York, Portland, India, Israel, Berlin, and Ukraine.

Kahoot! is a global learning platform company that wants to empower everyone, particularly children, students, and employees, to unlock their full learning potential.
Founded in 2012 by Morten Versvik, Johan Brand, and Jamie Brooker and launched in private beta in March 2013 at SXSWedu, Kahoot! is today used by around nine million teachers globally, hundreds of millions of students and families, and, perhaps surprisingly, across 97% of Fortune 500 companies.
Since 2019, Kahoot!'s family of learning apps has also included DragonBox and Poio, and in 2020, Kahoot! expanded its family of apps with Actimo, for enterprise learning.
The company says 300 million sessions have been hosted on the Kahoot! platform by 30+ million active accounts, with 2 billion participants in more than 200 countries and regions in 2021 and 2022. The Kahoot! Group is headquartered in Oslo, Norway with offices in the US, the UK, France, Finland, Estonia, Denmark and Spain.