Top 10 Machine Learning Companies 2021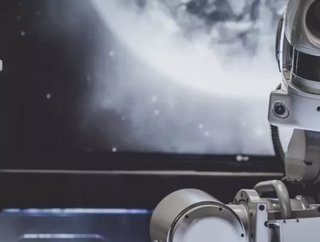 We look at 10 of the best machine learning companies in 2021.
Machine learning is an advanced type of AI. Enabled through algorithms, such artificial intelligence allows data learning to occur in order for predictions to be made. 
With cheaper options for data storage & more powerful processing being ever more abundant, it is no surprise that machine learning continues to gain popularity.  
In no particular order, we look at 10 of the best machine learning companies in 2021.
1. AWS
Offering an inclusive approach enabling data scientists to carry out all operations in the same service, Amazon's machine learning services have a fair pricing plan that charges only for what is used. 
2. Databricks
Catering for many computer languages including Python & Scala, Databricks are often the recipients of great reviews for their stellar customer service. Its Unified Data Analytics Platform includes its MLflow-based Data Science Workspace, Apache Spark-based Unified Data Service, and its Redash visualization and dashboarding tool.
3. Dataiku 
Arguably easier to use than other ML services due to its interface, Dataiku DSS emphasizes self-service capabilities. Its workflows are flexible in nature & support many languages such as R, Spark & Hive.
4. Mathworks
Headquartered in Massachusetts, MathWorks is a privately held company. Its products are popular amongst academic institutions & it's a perfect choice for writing machine learning code for embeddeding in other devices or software. 
5. Microsoft Azure
One of the largest cloud infrastructure vendors, Microsoft Azure is deliberately designed to cater for both novice users and experts. It is relatively affordable and supports a variety of open-source tools such as PyTorch, ONNX & Kubeflow.
6. RapidMiner 
RapidMiner is a data science, AI, & ML vendor that is comparatively easier to use due to its open-source development model. With a community forum that provides up to date information & resource, it's a great option for those beginning their journey in data science. 
7. SAS 
One of the world's largest analytics software vendors, SAS emphasises automation that streamlines machine learning in an efficient manner.  
8. Unicsoft 
Unicsoft have completed more than 200 projects which have involved Blockchain, AI, IoT & Machine Learning. 
9. UruIT
An impressive software company, UruIT offers machine learning capability for searching & compartmentalizing data in the entertainment industry. The company have clients such as FOX News & HBO. 
10. TIBCO
TIBCO's has outstanding data preparation ability & it's tool often receive glowing reviews. It's method of data integration allows for simpler data transfer from external sources.