Top 10 military technology companies putting AI into action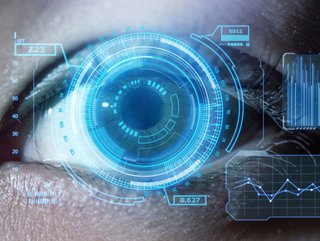 We look at 10 of the top military AI technology companies
From processing data to combat simulation, AI can be used in many military applications. We look at 10 of the top companies leading the way.
10: Anduril
Launched in 2017, Anduril has grown quickly since its founding building technology for military agencies and border surveillance with the help of AI.
The company makes defence hardware, including long-flying drones and surveillance towers that connect to a shared software platform it calls Lattice OS. Lattice OS is an autonomous sensemaking, and command and control platform that serves as the core platform for its suite of capabilities.
9: Rafael Advanced Defense Systems
Rafael Advanced Defense Systems Ltd. is an Israeli defence technology company. It was founded as Israel's National R&D Defense Laboratory for the development of weapons and military technology within the Israeli Ministry of Defense; in 2002 it was incorporated as a limited company.
8: L3Harris
L3Harris is a leader in military avionics and a trusted source for technologies that enable mission success. The organisation's ability to tailor avionics hardware and software to meet unique requirements and deliver solutions to the most troublesome military challenges, has made it a preferred provider to the United States and allied militaries. L3Harris is developing trusted AI solutions that drive data to actions across all domains, giving warfighters a cognitive overmatch advantage against adversaries.
7: Palantir

Palantir software helps the U.S. Army leverage AI insights to make quick decisions across multiple domains. Since 2008, Palantir has partnered with the U.S. Army, embedding alongside users to design and deploy modern mission-essential software solutions.
Today, Palantir's solutions are deployed across nearly every Army mission area. This ensures data is accessible across all echelons for fast, agile decision-making that allows the warfighter to out-think and out-pace the adversary.
6: Thales Group
Thales Group is a multinational defence and aerospace company that provides advanced technology solutions in the areas of AI, cybersecurity, and autonomous systems.
In February Thales announced an agreement with LuxCarta, a company specialized in the production of geospatial products derived from satellite imagery, with the organisations joining forces to offer AI-enhanced solutions for intelligence and military cartography.
5: IBM
IBM is an American multinational technology corporation headquartered in Armonk, New York and present in over 175 countries.
IBM can help government departments and corporations transition to an advanced hybrid cloud-based environment built on technology that is designed for your mission, including AI, SAP S/4HANA and "cloud to the edge" innovation
Last year Lockheed Martin and IBM subsidiary Red Hat agreed to work together to tackle artificial intelligence and data-sharing challenges faced by the U.S. Department of Defense as it prepares to spread forces over greater distances and equip them with smaller, more mobile gear.
4: Raytheon Technologies
Raytheon Technologies is a multinational defence and aerospace company that provides advanced technology solutions in the areas of AI, cybersecurity, and electronic warfare. Raytheon Intelligence & Space develops artificial intelligence and machine learning for application across a multitude of domains and systems: space, cybersecurity, weather, national security and intelligence. Raytheon's AI technology and systems, which incorporate explainability and reliability, can do critical groundwork and data analysis to deliver recommended courses of action, leaving the operators to focus on making the best decision.
3: Northrop Grumman
Northrop Grumman Corporation is an American multinational aerospace and defence technology company. With 90,000 employees and an annual revenue in excess of US$30bn, it is one of the world's largest weapons manufacturers and military technology providers.
The organisation designs, develops, builds and supports some of the world's most advanced products, from cutting-edge aircraft and next-generation spacecraft to unrivalled cyber security systems and all-seeing radars.
Northrop Grumman has developed and integrated leading-edge AI/ML solutions into large, complex, end-to-end mission systems that are essential to our national security.
2: Lockheed Martin
The Lockheed Martin Corporation is an American aerospace, arms, defence, information security, and technology corporation with worldwide interests. It was formed by the merger of Lockheed Corporation with Martin Marietta in March 1995. It is headquartered in North Bethesda, Maryland, in the Washington, D.C. area
Last year the company announced the first version of its AI Factory, an internal ecosystem for developing and productionising AI solutions, at scale. AI is a critical capability enabler and strategic focus in Lockheed Martin's journey to accelerate transformational 21st Century Security solutions for our customers. Essential to the successful implementation of AI across programs and business functions is a common foundational ecosystem that underpins the development and deployment of real-world AI solutions – and our AI Factory is a vital component of this infrastructure.
1: BAE Systems
BAE Systems is a multinational defence, security, and aerospace company, which works on advanced technologies in AI, cybersecurity, and electronic warfare.
BAE Systems Applied Intelligence delivers advanced cyber security and data analysis solutions and services for governments, industry and commerce – keeping everyone safer in a connected world. Based in London, BAE's expertise helps the UK MoD, US Department of Defence, European Defence Agency, UK Sport, universities and other leading innovative organisations to achieve their goals. The business employs a skilled workforce of 90,500 people in more than 40 countries, and works closely with local partners to support economic development by transferring knowledge, skills and technology.