Top 10 North America cloud software companies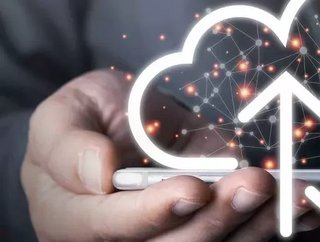 Technology magazine takes a look at the Top 10 companies in North America providing some of the most sought after cloud computing software in the world...
From data management and applications to infrastructure and supply chain management, cloud computing is on the rise among businesses across the globe. Providing options for flexible work practices, better collaboration and more security for enterprise, the biggest US firms in the sector are starting to assert their dominance. Here are the 10 leading the pack.
10: Workday...
As the youngest company in our Top 10, Workday has established itself as one of the top providers of cloud services. It specialises in the financial and human resource sectors. While the company has a narrower focus for its portfolio, it plans to venture into procurement and other new areas of business in 2021.
09: Oracle
Brand value: $28 billion
Headquartered in Redwood Shores, California, Oracle has made billions from selling cloud applications and platform services. Co-founder and long-time CEO Larry Ellison, now 72, has overseen a remarkable rise to a company which now generates $37 billion in sales. He is now listed by Forbes as one of the richest men in the world.
08: Salesforce
San Francisco-based company Salesforce.com inc. reported a net revenue of $8.39bn in 2017. This represents a more than $1.5bn growth in sales year-over-year, with the company also experiencing a return to profit ($179.6mn) after a five-year period of net losses. Salesforce.com specialises in customer relation management, providing services ranging from sales force automation, customer service and support, and marketing automation, to digital commerce, community management, analytics, application development, IoT integration, collaborative productivity tools and professional cloud services.
07: Cisco
Brand value: $28.4 billion
Cisco, a prolific designer, manufacturer and seller of networking equipment, is one of the most important global communications and network companies in the world today. The company was founded in 1984 by Leonard Bosack, who was in charge of computers at Stanford University at the time. He was accused of theft by the university when launching Cisco's first product, forcing his resignation.
06: HPE...
HPE's goals are similar to the likes of IBM and Dell. It strives to be known as the "edge-to-cloud Platform as-a-Service" company, in relation to their multi cloud platform or 'Hybrid IT' as they prefer to call it. HPE aims to operate as a completely 'as-a-Service' company over time.
05: VMWare Cloud...
Parented by Dell Technologies, VMWare is a continuously developing cloud computing platform. The company has had an increasingly successful development strategy within cloud technology and maintains partnerships with the major providers in the industry, while covering all other bases by interacting with multiple hardware vendors.
04: IBM Cloud...
IBM provides critical cloud services to healthcare providers, financial institutions and businesses across the globe. IBM is known for its edge compute collaboration, and in recent years has focused a lot more of its efforts into the use of artificial intelligence and machine learning for more adaptable digital workflow.
03: Google Cloud...
Search giant Google, is up in the top three as it continues to develop its products, now including the Google Cloud Platform. Similar to other providers its service covers computing, storage, identity, security, databases, AI and machine learning, virtualisation, DevOps and more.
02: Microsoft Azure...
With a history of success in desktop software and cloud enterprise, Microsoft is now considered the leading competitor to our number one entry for cloud computing. Along with the company's Microsoft Teams platform, Microsoft Azure has seen significant growth during Covid-19.
01: Amazon Web Services
Standing as the cloud computing arm of technology behemoth Amazon, Amazon Web Services has earned its stripes in the cloud computing market. This year, the cloud computing business generated $25.7bn in bn, up 45.3% from the same period a year earlier. Today, it's customers include Capital One, Expedia, General Electric and Airbnb. Speaking exclusively to Gigabit magazine, Darren Mowry, Director, Business Development at AWS highlighted how the firm's customer-focused and long-term approach gives it an edge. "We're building relationships and a business that lasts, and you do that by doing right by customers over a long period of time," he said.