The top 10 tech consulting firms to watch in 2021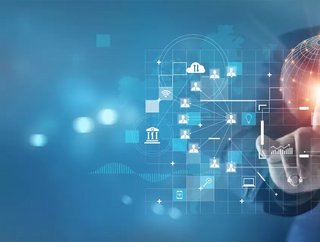 Technology consultancy is thriving as companies adopt new models of working. Here are 10 firms leading digital transformation from behind the scenes
As the name suggests, technology consulting firms work with clients to help them transform the ways we use it. They have been traditionally geared towards improving business processes, reducing costs and maximising the use of technological opportunities, but in today's world, this means much more activity. As technology rapidly evolves and becomes ever-more connected, consultancies are looking more at digital strategy and tech for change – and consultancies' work is becoming increasingly important to ensure the future global growth of organisations.
The industries and fields they cover can be everything from enterprise clients, telcos, automotive and automation, digital twins, to life sciences and tech start-ups. They frequently also now lend their names and expertise to impactful societal projects and charitable causes.
10: Bain
Founded by William Bain Jr in 1973, Bain is a truly global consultancy with 60 offices across 37 different countries, working with clients from all industries and across multiple sectors including information technology, digital transformation and strategy, advanced analytics and sustainability. The consultancy has worked with 63 per cent of the Global 500 and prides itself in tackling today's urgent challenges in education, racial equity, social justice, economic development and the environment.
09: McKinsey Digital
McKinsey has been around since the 1920s, when it was founded by a University of Chicago professor, James O McKinsey. Today it spans more than 60 countries and employs more than 5,000 data scientists, engineers, developers, technology leads and cyber security experts among others.
It also has a dedicated capability building academy and partners with some of the world's leading technology companies. More than 40% of the consultancy's work includes McKinsey Digital, serving thousands of clients and completing hundreds of the technology transformations in just the last few years.
08: Boston Consulting
The Boston Consulting Group (BCG) was founded in 1963 by Bruce Henderson. It employs 22,000 and operates out of more than 90 cities worldwide in over 50 countries. It has an annual revenue of $8.6 billion and works with clients ranked in the Top 500 world's largest corporations.
BCG operates in a wide range of industries, including aerospace and defence, automotive, biopharma, financial institutions, industrial goods, medicine, transport and logistics and retail. It also has a focus on bionic technology, the intentional combination of human and technological capabilities which they believe enables companies to adapt quicker in the face of adversity and solve some of the biggest industrial problems of the age.
07: Accenture
Accenture, short for "Accent on the future" was founded in 1989 with the former name of Anderson Consulting and incorporated in Dublin, Ireland since 2009. A Fortune Global 500 company, it has reported revenues of $44.33billion and last year had 537,000 employees. It serves 6,000 clients throughout more than 120 countries.
The consultancy is renowned for digital and technology and comprises several business units, including Accenture consulting, Accenture engineering and Accenture approach. It provides a wide range of services, including tech innovation, data and analytics, AI, automation, cloud, finance, security, supply chain management and sustainability.
06: Deloitte
Deloitte is one of the leading professional services firms, founded on its original audit services 175 years ago. It is now one of the largest in the country and is part of a global network spanning 150 countries and territories. It employs 20,000 professionals in the UK covering digital transformation, sustainability, cyber skills and financial advice for clients in the public, private and third sectors.
Expertise includes digital technology, procurement and supply chain, project management and logistics among others and industries covered include life sciences, energy, resources and industrial, financial services and government and public sector.
05: KPMG
Operating in 146 countries, KPMG firms offer audit, tax and advisory services in capital markets and operates in areas such as cloud transformation, cyber security, transformative technology and powered enterprise. It serves the needs of business, governments and public sector agencies through to non-profits.
It believes technology can transform the way business is done, from strategy through to delivery, recognising emerging technologies maintain competitive advantage and increase success.
The consultancy has a strong network of alliances with some of the world's top technology, data and services companies to help solve the most pressing challenges, including blockchain, digital labour and regulatory change.
04: Capgemini
Capgemini is one of the leaders in partnering with companies to help transform and manage businesses by harnessing the power of technology. The group has 270,000 team members in nearly 50 countries. It was established 50 years ago and has been fuelled by the fast-evolving world of cloud, data, artificial intelligence, connectivity, software, digital engineering and platforms. Last year it reported global revenues of €16 billion.
The consultancy operates in just some of the following areas: aerospace and defence, automotive, banking and capital markets, energy and utilities, insurance, manufacturing, life sciences, telcos and retail, as well as the public sector.
03: Tata Consultancy Services – TCS
Founded in India in 1968, TCS has 285 offices across 46 countries and employs in the region of 300,000 consultants working for it. It is primarily an IT services, consulting and business solutions organisation which has been partnering with many of the world's largest businesses in their technological transformations. Its Location Independent Agile delivery model is recognised as a benchmark of excellence in software development.
TCS operates in operates in baking and finance, hi-tech, insurance, manufacturing, retail, energy and utilities, life sciences and public services, among others. Its services include cloud computing, analytics and insights, IoT, blockchain, cyber security, AI and engineering.
02: PwC
PwC was founded in 1998 when Price Waterhouse and Coopers & Lybrand merged under the name PricewaterhouseCoopers. In 2010 it rebranded as PwC. It employs more than 195,000 people worldwide and its firms operate in 157 countries across 742 locations.
PwC technology focuses on emerging tech, customer tech, IT effectiveness, data and analytics, IT strategy and digital solutions, among others. Its services include customer-led transformation, enterprise strategy and transformation, HR transformation, finance transformation, operations transformation and risk and compliance transformation.
The industries the consultancy covers include: aerospace and defence, asset and wealth management, automotive, banking and capital markets, chemicals, engineering and construction, financial services, government and public services, insurance, manufacturing, private equity and several more; for both public and private clients.
01: IBM
IBM is well known as being one of the first and largest technology consultancies. Established originally in 1911, it now employs more than 350,000 people serving clients in 170 countries. It also has IBM Research which has been around for more than 70 years, with over 3,000 researchers based in 12 labs located across six continents.
Currently IBM is one of the leading cloud platform and cognitive solutions companies with Watson, the AI platform for business.
Its technologies, products and solutions include analytics, artificial intelligence, automation, blockchain, cloud computing, IT infrastructure and management, mobile technology, security and software development.
IBM's specialities cover cloud, cognitive, security, Watson, analytics, IoT financing and IT infrastructure. Ten of the world's largest banks are supported by IBM Services and eight of the world's ten largest automotive companies are also supported by them.